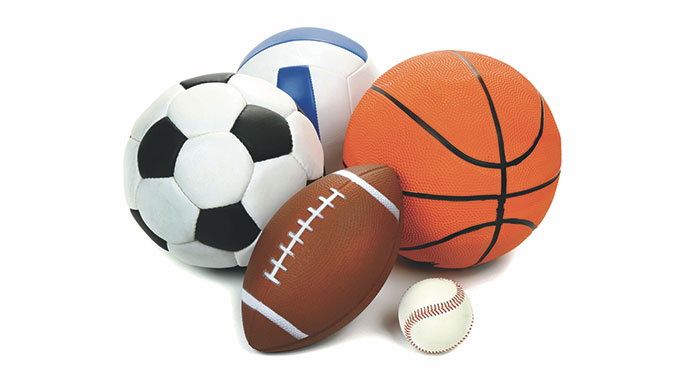 FAVORITE INDOOR DESTINATION FOR OLDER KIDS
Dave & Buster's
Food, friends and video games — possibly the perfect combination of fun for a tween or teen. Whether you go as a group or meet up with friends, this mega-arcade keeps kids – and even parents – entertained. That was the vision about four decades ago when Dave, an arcade owner, and Buster, a restaurateur, joined forces to put both businesses under one roof. Since then, Dave & Buster's has grown into a go-to entertainment destination for all. The Hollywood location has a range of games including classics like Pac-Man and Skee-Ball to more modern titles and virtual reality experiences within its Million Dollar Midway. A Winner's Circle is where players redeem their tickets for cool toys and high-tech gadgets, and the locale also houses a full-service restaurant.  "It's a really fun place for older kids because they play and eat in arcade with their friends and have lots of fun," says Ana Castillo of Tamarac. 
3000 Oakwood Blvd., Hollywood
954-923-5505
FAVORITE INDOOR PLAYGROUND FOR LITTLE ONES 
Monkey Joe's
Kids love to monkey around and that's what Monkey Joe's is all about. Step inside and you will find wall-to-wall fun featuring inflatable slides, jumps and obstacle courses for kids looking to climb, jump and play all day. Specifically for children ages 12 and under, this indoor playground boasts a variety of play structures catering to a range of ages and includes a separate Mini Monkey Zone designed just for toddlers ages 3 and under. It's "fun for the little ones," says Kelly Booth of Pembroke Pines. For added amusement, there is a video arcade and appearances by Monkey Joe himself. If hunger or thirst calls, there is a concession stand with snacks and refreshments. Keeping their young patrons in mind, Monkey Joe's regularly treats the inflatables with a non-toxic disinfectant applied by certified technicians, to keep kids healthy and germs at bay. Kids just need to bring endless energy and socks!
Locations in Coral Springs and Pembroke Pines.
FAVORITE PARTY PLACE
Boomers!
Whether it's a need for speed or soaring to new heights, there are plenty of activities here to please the birthday girl or boy and all of their guests. This popular attraction has a variety of fun to choose from when building the perfect party. Kids can experience the thrill of banked curves, hairpin turns and exhilarating straight-aways on the Thunder Road Go Kart Track, or test their strength and skills on the rock wall while scaling the face of a 32-foot climbing wall. The amusement park also offers Spin Zone Bumper Cars, bumper boats, batting cages, laser tag, miniature golf, video games and a Lil' Thunder Rookie Go Kart experience for those under 58 inches tall. There are a number of party packages to choose from, including the Wow VIP with unlimited all day play, the Ultimate party with four hours of fun and the Deluxe package that offers a choice of two attractions. Parents can rest easy knowing that a party host leads the way and balloons, games, paper products and invitations are all included. 
3100 Airport Rd., Boca Raton
561-347-1888
PlugIN Karaoke
For singers, dreamers and everyone in between, PlugIN Karaoke is a party place where everyone's a star. The concept is unique and makes for great memories — rent out an upscale, private karaoke room and belt out tunes with some of your favorite friends. Private rooms with lights, sights and sounds that give each one studio-flair, can be customized for groups of five or more kids. Singers can choose songs from an extensive playlist, and are treated to popcorn, soft drinks and food from the Kids Fare menu. In addition to kids' birthdays, the venue creates unforgettable events for a variety of themes and occasions, including Sweet 16, quinceañera, reunions and social and business gatherings for adults.
Gulfstream Park, 801 Silks Run, Hallandale Beach
FAVORITE CAMP PROGRAM
Camp Kadima at David Posnack JCC
For 37 years Camp Kadima has been a mainstay where kids continue to create lifelong memories every summer. From swimming to sports to cooking, there's something for everyone. Camp themes include a JGirls Camp, JTech Camp, JTheater Camp, JSports Camp, Extreme Adventure and Leaders-in-Training. Campers are split up by grade levels and share in the camping experience with their peers. Through a variety of on-site activities and field trips campers meet new friends, build self-confidence and develop socialization skills while having an unforgettable  summer. On-campus security and a full-time health professional are on-site. 
5850 S. Pine Island Rd., Davie
954-434-0499
FAVORITE SPORTS PROGRAM
Miami Dolphins Youth Programs
Many kids idolize sport stars, but to actually be given the opportunity to train like them on home-team turf is a dream come true for some pint-size athletes. The co-ed Junior Dolphins football camp, at the Miami Dolphins Baptist Health Training Facility, is one of the programs hosted by the Miami Dolphins. For boys and girls ages 8-14, the non-contact program focuses on football training, teamwork building and the importance of education. The camp, for kids of all levels, strives to provide children with skills to help them succeed on and off the field and sometimes includes appearances by Miami Dolphins players, alumni, cheerleaders or the team mascot. Other Miami Dolphins programs include a Junior Dolphins Cheerleaders Camp, a Mini Camp, and a Girls Flag Football Camp. 
7500 SW 30 St., Davie
www.juniordolphinsfootball.com
FAVORITE ARTS PROGRAM
Broward Center for the Performing Arts
Kids can be so dramatic – which is perfect for the performing arts programs offered by the Broward Center. Children of all ages and levels hone their acting, singing and dancing skills during classes, workshops, camps and intensives at the theater. Elementary-aged kids learn about dance, musical theater and dramatic play while older kids fine-tune their monologue and musical theater skills, among others. Programs, in partnership with Broward County Schools, are designed to encourage artistic expression and an appreciation of the arts. Classes and workshops are taught in a supportive environment and oftentimes culminate with a live production on stage. Master classes and workshops offer the opportunity for students to meet and study with world-class performers. Sessions are offered through the year including the summer.
201 SW Fifth Ave., Fort Lauderdale
954-462-0222
FAVORITE AFTER-SCHOOL  PROGRAM
YMCA of South Florida
Stow away those cell phones and get ready for some recreational fun. Kids keep active and form new friendships every day after school at the YMCA. A team of staff members, volunteers and coaches lead an array of recreational and competitive sports and activities for kids including basketball, soccer, volleyball, flag football, swimming and gymnastics. In addition to sports programs, the Y offers homework help and tutoring, inclusion programs, arts and crafts and specialty programs like dance and martial arts. Judy Klahr of Hollywood says she likes that they have "lots of programs for all ages." Afterschool Care locations include the Greater Hollywood YMCA Family Center, Pembroke Pines YMCA Family Center and the Weston YMCA Family Center. The Hallandale Beach YMCA Family Center is scheduled to open this summer and two Fort Lauderdale locations will open soon. 
FAVORITE ACADEMIC ENRICHMENT PROGRAM
Kumon
Students have the potential to achieve their goals and pursue their dreams, and the mission of Kumon is to foster and encourage that potential in every individual. Self-learning and independent study through specialized worksheets is key at Kumon. The worksheets encourage children to learn new concepts on their own by allowing them to progress at their own pace and to develop good study habits. When assistance is needed, instructors provide guidance until the child has mastered the subject area. The idea is to equip students with the skills necessary for critical thinking and problem solving now, and when they enter the workforce. Kumon has programs in math and reading for ages 3-18 with lessons ranging from preschool counting to advanced calculus, and primary reading to Shakespeare. Locations throughout Broward County.
FAVORITE INFANT & TODDLER ENRICHMENT PROGRAM
Broward Libraries Storytime
The imagination of little ones is unrivaled, and the Broward County Library system fosters that creative thought while inspiring a love of reading through storytime sessions held throughout the system's 38 branches. Preschoolers and their families can spend quality time listening to a book read aloud in a family-friendly atmosphere. Activities like music, dance and crafts add to the fun. Library staff encourages and will assist in finding books of interest that are readily available for check-out so the fun can continue at home.  Don't have time to make it to a scheduled event? The library also offers a Dial-A-Story feature where you can call 954-357-7777 any time day or night to listen to a professionally recorded contemporary tale, timeless classic, or fairy tale geared toward young children. Stories are updated every other week.
Humane Society Pups and Tots
The cuteness factor alone makes this program well worth the trip. The Humane Society's Pups and Tots program, for babies and little ones up to 4 years old, provides a
full hour of fun with a story time, activity and visits from furry friends. A minimal fee secures a spot for the family, and registration is required as space fills fast. The program runs September through June.
2070 Griffin Rd., Fort Lauderdale
954-989-3977