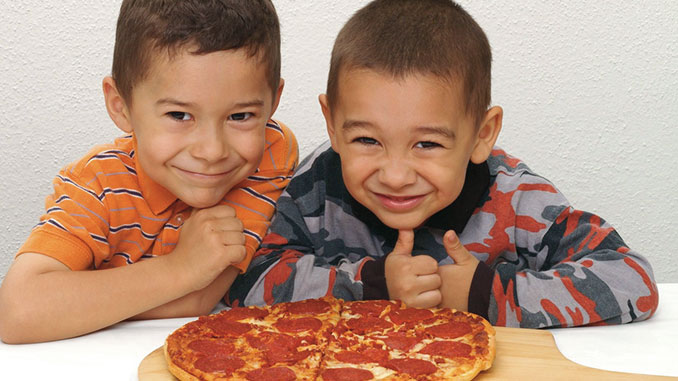 FAVORITE PLACE FOR FROZEN TREATS
Jaxson's
Scooping it out from the same location since 1956, this destination ice cream parlor is the throwback kind of place where you can get a killer cone from the walk-up window, or sit in the rustic dining room with the license-plate-deco walls and order a Titanic Burger from a mind-boggling full menu that has everything including the Kitchen Sink®. The trademarked icy concoction is whipped up from the imaginations of Jaxson's "soda jerks" for parties of four or more. From vanilla to Death by Chocolate, 44 flavors (plus special flavors daily) are still churned out by a pair of 1940s batch freezer machines. Other mouth-watering desserts include a diet-crushing assortment of sundaes, sodas, frosted floats, goblets, banana splits and creations like the Punch Bowl — 12 ice cream flavors for a dozen people who, as the menu says, "don't want to see each other while eating." 
128 S. Federal Hwy., Dania Beach
954-923-4445
Cherry Smash
Step back into an ice-cold blast from the past at this old-timey ice cream parlor with throwback knick-knacks and memorabilia, a checkerboard floor and 1920s candy jars full of old-school sweets. Oh, and did we mention the eye-popping variety of ice cream specialties? There are sundaes, old-fashioned malts, ice cream sodas, banana splits and more with intriguing names like Birthday Explosion, The Elvis and the eponymous Cherry Smash. The sundae is served in a golden goblet, filled with the shop's signature Purple Haze ice cream, a blend of chocolate, cherry and raspberry flavors with chocolate-covered maraschino cherry candies inside. It's the kind of concoction to, well… name your ice cream shop after.
8000 Wiles Rd., Coral Springs
954-346-0999
FAVORITE RESTAURANT WHERE KIDS EAT FREE  
Texas Roadhouse
This family restaurant is known for its steaks and ribs, made-from-scratch sides and fresh-baked bread. But it's also famous for its Legendary Kid's Night and "Kids Meal" coins, redeemable for a free meal from its kids menu for 12 and younger. Depending on the location, kids can get a coin just for having some fun with arts and crafts in the "corral" — or simply just for the asking. And the coins never expire. At the Miramar location, Kid's Nights are Tuesdays from 4:30-8pm, when any of six kids meals (excepting three Ranger Meal offerings) is $1.99 and comes with a kid-sized soft drink, milk or juice and choice of one side. There's also arts and crafts, a balloon artist and mascot Andy Armadillo. Texas Roadhouse's catering to kids helps explain why the restaurants are popular enough to serve 5,000 guests a week, one of the highest averages in the industry. 
3241 SW 160 Ave., Miramar
954-499-3391
5951 Lyons Rd., Coconut Creek
954-421-7646
FAVORITE PIZZA PLACE
Anthony's Coal Fired
Any debate about who makes the best pizza is sure to include Anthony's, but part of what makes this Italian eatery special is what else is "well-done." As reader Adam Vivadelli of Fort Lauderdale says, "We love the chicken wings!" Served with caramelized onions and roasted in 800-degree, coal-fired ovens, the wings feature that lightly charred flavor that also distinguishes the crispy crust of the pizzas, which share another distinction — the tasty technique of flip-flopping the tomato sauce on top of the mozzarella. Since owner Anthony Bruno branched off from his Anthony's Runway 84 in Fort Lauderdale to open the first Coal-Fired in 2002, the chain has taken the coal-fired cuisine to 27 locations throughout Florida and over 60 across the country. Nine Broward locations and two in Boca Raton.
FAVORITE FAMILY RESTAURANT
Flanigan's
Upon Broward's ever-changing dining landscape where a new restaurant seems to pop up every week, Flanigan's is a local institution with deep South Florida roots. Founded by Joe "Big Daddy" Flanigan in 1959, the restaurant has evolved from popular Big Daddy's lounges and liquor stores into a group of over 23 laid-back neighborhood restaurants. With an emphasis on good times, family and friends are at the heart of the family-run eatery's island vibe, reflected on the walls lined with photos of folks enjoying various saltwater activities. Its Legendary Baby Back Ribs are the star of Flanigan's something-for-everyone menu. Flanigan's is open 365 days a year.
Benihana
"Different, unique, delicious food made in front of your eyes." That's how reader Giseel Hurtado of Dania Beach sums up the Benihana experience. It's the show that makes dining distinctive at  America's first Japanese teppanyaki restaurant, as highly trained chefs chop and cook your meal with intricate knife work and theatrics on table-side teppanyaki grills (the flat-surface, steel grills often confused with hibachi barbecue grills). Their most famous trick — the onion volcano — is complemented by an Asian-style cuisine of steaks, seafood and sushi. For the 12-and-under set, there is a Kabuki Kids program that celebrates members' birthdays with a free souvenir mug with the order of a Kabuki Kids meal. Of the 70 Benihana restaurants in the Americas and the Caribbean, there are three in Broward — Coral Springs, Fort Lauderdale and Miramar — and a Boca Raton location. 
FAVORITE BURGER JOINT
Burgerfi
Burgerfi is an eco-friendly burger chain you can go to with a clear conscience. You can sit on chairs made from upcycled Coca-Cola bottles at tables created from upcycled milk jugs. But, you go there for the burgers — made of certified 100% Black Angus patties, free of steroids, antibiotics, growth hormones, chemicals or additives, from ranches where cattle are free-range and raised on vegetarian diets. "I love the Conflicted Burger," says reader Stephanie Soto of Weston. "What is better than a veggie burger topped with a regular burger?!" "Love the CEO Burger," says Fort Lauderdale's Christina Schwartzman about the double Wagyu-brisket blend. And for the non-beef-lovers, there are two plant-based burgers. From its 2011 opening in Lauderdale-by-the-Sea, the chain has expanded to over 100 locations in more than 20 states and three countries — including Kuwait! Nine locations closer to home are Coral Springs, Davie, Deerfield Beach, Fort Lauderdale, Hallandale Beach, Lauderdale-by-the-Sea, Lighthouse Point, Pembroke Pines and Weston. 
Shake Shack
Springing from a Manhattan hot dog cart-turned-kiosk in 2004, Shake Shack has grown into the connoisseur burger chain of the moment. This modern-day "roadside" burger stand still serves up hot dogs, as well as frozen custard, shakes, beer, wine and more — with a heightened consciousness. Spurning hormones or antibiotics, the all-natural Angus beef in its burgers is vegetarian fed, humanely raised and source verified. Of the country's top 25 burger chains, Shake Shack was one of only two (Burgerfi was the other) that received an "A" rating by Consumers Union last year for using beef that was raised without routine use of antibiotics. The chain takes pride in its community commitment, as its teams donate more than 2,000 hours a year serving meals to the hungry, mentoring kids in need, cleaning up parks and more. And every Shack donates 5 percent of sales of a specific frozen custard item to a local charity partner. There are six South Florida locations, including Aventura, Boca Raton and Fort Lauderdale. 
2400 N. Federal Hwy., Fort Lauderdale
754-216-4398
FAVORITE BREAKFAST PLACE
First Watch
Reader Rachel Kaplan of Hollywood describes it this way: "Healthy options for kids that they actually eat, and great food for us, too." Add that to the over 200 accolades this daytime-eatery chain has received for its traditional and innovative breakfasts, brunches and lunches. Traditional — like made-from-scratch pancakes and waffles, fresh salads and sandwiches. And innovative — like the new Asian Pork Belly Breakfast Bowl and Lemon Blueberry Quinoa Pancakes, and the old-favorite Chickichangas (think Chimichanga with eggs and spicy chicken). There's even a juice bar.Named for the term describing a ship crew's first shift of the day, First Watch starts you off with a pot — not cup — of coffee, as well as complimentary newspapers. It's a reflection of its "You First" philosophy that helped to make the Bradenton-based chain the largest daytime-only restaurant concept in the country. Locations include Boca Raton, Dania Beach, Deerfield Beach, Hollywood, Lauderdale-by-the-Sea, Lauderhill, Pembroke Pines, Plantation, and Sunrise.
Max & Mo's
One of the first questions you might have about this appealing modern and traditional deli is: Who are Max and Mo? Well, they are the twin boys, Maxi and Milo, of Jonathan and Alana Rapp, who opened the airy, window-walled eatery in Alana's childhood Davie neighborhood. The fare is a mélange of old-school New York deli classics like fresh bagels baked in-house and piled-high sandwiches alongside more modern offerings liked avocado toast with egg, coffee-cake French toast and gluten-free options. A few interesting touches: your eggs are served in iron skillets, the coffee cream comes in old-fashioned mini-milk bottles and the hash browns are tater-tot-style. There's also a glass-encased room that allows views of the bagel-making process. Max & Mo's is open 7am-3pm seven days a week and recently began opening for dinner Wednesday-Saturday to complement its selection of prepared meals for pickup. 
8570 Stirling Rd., Davie
954-589-2168
FAVORITE HEALTHY FOOD SPOT
Whole Foods
Amazon ownership has brought some changes to Whole Foods — such as its Echo smart devices for sale, recently lowered prices on produce, and special discounts and free delivery for Prime members. But what hasn't changed is it's still the world's leader in natural and organic foods, with almost 500 stores in the United States and the United Kingdom. Whole Foods Market only sells products that meet its own quality standards for being "natural," which it defines as minimally processed foods free of hydrogenated fats and artificial flavors, colors, sweeteners and preservatives. The store also does not intend to sell meat or milk from cloned animals or their offspring. And its bounty of prepared-food offerings — eclectic salad and hot bars, sandwiches, pizzas and casseroles — are a special bonus for health-conscious shoppers. If something looks good, you don't have to wait to get home to try it. Just pick it up, slide through the register and grab a seat in the front-of-the-store cafe. Coral Springs, Davie, Fort Lauderdale, Pembroke Pines, Pompano Beach.
Bolay
The name is a mashup of "bol" (bowl) and "olé!" that combines the restaurant's signature dish with an exclamation that, as its website says, evokes "the excitement around the brand, good health and great living." And there certainly is excitement around Bolay. It was recently named 2019 Business of the Year by the South Florida Business Journal. Its father-and-son team of Tim and Chris Gannon have created Bolay as more than just another fast-casual dining option by embracing the wholeness of food well before the plate hits the table. It offers build-your-own "bols" of nutrient-rich and savory flavors with freshly prepared gluten-free ingredients, such as kale, brussel sprouts, quinoa and premium proteins. The restaurant comes with an impressive culinary pedigree: Tim is the founder of Outback Steakhouse, and its menu was designed by Wolfgang Puck protégé Chef Martin Oswald. 
151 N. Hiatus Rd., Pembroke Pines (plus two locations in Boca Raton)
954-606-9404
FAVORITE FARMERS MARKET
Yellow Green Farmers MarketReader Lisa Mannis of Hollywood pretty much says it all: "They have a little of everything." Chances are you'll find what you're looking for — especially if it's edible — and a whole lot of things you weren't particularly looking for at this marriage of green market and bazaar. I mean, there are over 300 booths under-roof in the 100,000-square-foot, open-air emporium. Infused olive oil? Check. Micro-greens? Check. Knishes? Ceviche? Local raw honey? Check. Check. Check. These are just some of the more uncommon goodies overflowing from this cornucopia of seasonal, fresh foods and artisanal products from local artists and craftsmen. And there's much more: clothing and jewelry, home and garden goods, beauty and pet products, and ceramic painting and balloon art for the kids. Plus, "free yoga at 8:30 am on Saturdays!" says reader Rachel Kaplan of Hollywood. Open Saturdays and Sundays from 8am-4pm.
1940 N. 30 Rd., Hollywood
954-513-3990