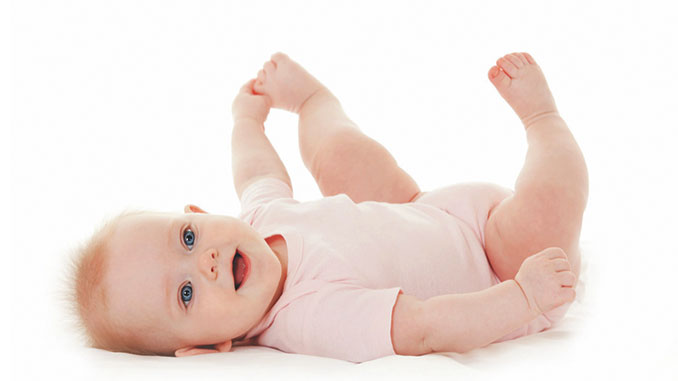 FAVORITE PEDIATRICIAN
Dr. Michael Morrison
Dr. Michael Morrison gets high marks for his knowledge and expertise in serving the needs of pediatric patients. A longtime physician with West Broward Pediatrics, Dr. Morrison has a way of making children and parents feel at ease whether it's for a well visit, minor illness, or something more serious. The health and wellness of children remains at the forefront of this practice. Offices located in Weston and Plantation. Evening and Saturday appointments are available. 
954-384-8885
FAVORITE PEDIATRIC GROUP
Pediatric Associates
In keeping with its message: "Loving Care, 365 Days a Year," Pediatric Associates is committed to providing quality care in a compassionate and welcoming environment every, single day. With more than 200 providers and 34 locations, Pediatric Associates has been a mainstay in the area since 1955. The practice offers a broad range of comprehensive medical services to young patients without losing sight of the importance of providing individualized attention and care to each child. In addition to wellness and sick visits, services include on-site labs and x-rays, minor surgical procedures, hearing and vision testing, informational classes and more. Offices are open 365 days a year with weekend and evening hours as an option. 
FAVORITE PEDIATRIC EMERGENCY ROOM
Joe DiMaggio Children's Hospital
For parents, few things can be as alarming as their child's medical emergency. From serious injuries to minor conditions, the ER at Joe DiMaggio Children's Hospital treats them all at a moment's notice with an expert team of physicians standing by around the clock. The only pediatric trauma center in south Broward County, the ER features a child-friendly environment with a colorful, playful baseball-themed décor that, with the services of child-life specialists, helps to ease the anxieties and fears of young patients. Following a 14-bed expansion a few years ago, ER capacity has grown to 36 beds. There's also the "Short Stop," an area for treating minor emergencies and discharging patients more quickly. And, of course, there's Joe DiMaggio Children's Hospital's multidisciplinary team of experienced, board-certified pediatric emergency medicine physicians, specialty-trained pediatric nurses and respiratory therapists certified in pediatric emergency care, plus top caliber subspecialists. Rachel Kaplan of Hollywood prefers the Pediatric Emergency Room here above others because it's "so quick, close to home, clean and professional." 
3501 Johnson St., Hollywood
FAVORITE PEDIATRIC HOSPITAL
Joe DiMaggio Children's Hospital
Our readers are not alone. This world-class hospital often ranks in the nation's top 1 percent for patient satisfaction, according to the country's leading survey. A big reason for that is an environment conducive to family-friendliness, exemplified by its 4,000-square-feet family center where patients, siblings and new-found friends gather with toys, games and story books. Children are welcomed by a warm and whimsical décor, patient rooms are wired for movies and video games, and playgrounds and teen areas are available throughout. Child Life Specialists help children to maintain a normal life during their stay. A full-time certified teacher is on site every school day in a classroom with computers and current textbooks. There's even a residential clown on duty! Prior to surgery, Teddy Bear Tours of the hospital are given to children and families to help ease fears. The Conine Clubhouse has provided overnight stays for thousands of families from around the world. One Hollywood resident describes Joe DiMaggio Children's Hospital as having the "best doctors, caring nurses, lots of warmth." 
1005 Joe DiMaggio Dr., Hollywood
954-265-5324
FAVORITE URGENT CARE CENTER
MD Now
From sprains and strains to sinus infections and strep, the team at MD Now offers a range of walk-in services to patients that might be beyond the scope – or hours – of a pediatrician visit, but don't require a trip to the emergency room. Offices are open from 8am-8pm every day of the year. Appointments are not necessary and patients are typically seen and treated within an hour. MD Now's state-of-the-art, licensed facilities have been awarded the Certified Urgent Care Center (Category 1) designation from the Urgent Care Association of America and are accredited by the American Academy of Urgent Care Medicine. There are 13 locations throughout Broward County, with more coming soon.
FAVORITE PEDIATRIC SPECIALIST/CRITICAL CARE
Dr. Jason Adler
For the most severe illnesses and critical circumstances, many families turn to Dr. Jason Adler. Affiliated with the Memorial Healthcare System, Dr. Adler is an experienced, board-certified doctor of pediatric critical care medicine. A graduate of the University of Pennsylvania, he went on to medical school at Tufts University School of Medicine in Boston and completed his residency and fellowship training in pediatrics and pediatric critical care medicine at Children's Memorial Hospital/Northwestern University in Chicago. Dr. Adler also holds a master's in business administration from the Kellogg Graduate School of Management/Northwestern University. 
3501 Johnson St., Hollywood
954-265-6301
FAVORITE PROGRAM FOR SPECIAL NEEDS
We Rock the Spectrum
When it comes to fun for children of all abilities, this place really rocks. This popular kids gym provides a safe, supportive environment where kids can play together and learn from each other. Highlights include sensory-based toys for improved auditory processing and fine motor skills, a zip line for stress release and body relaxation, suspended equipment with swings for balance and vestibular treatment, an indoor play structure for climbing and more. In addition to open play, classes, support groups, play dates, mommy-and-me meetups and birthday parties are available. 
5159 S. University Dr., Davie
754-216-2153
www.werockthespectrumdavie.com
FAVORITE PROVIDER FOR SPECIAL NEEDS
Mailman Segal Center Autism Institute
The Autism Institute serves children and families impacted by autism throughout the lifespan with early intervention programs, public and private school options, college support and family support. Programs include Starting Right, a parent-child class for children ages 18-36 months who are exhibiting delays in language and social skills; the Baudhuin Preschool for children ages 3-5 with an educational eligibility of autism; The Academy, a private pre-kindergarten and kindergarten educational program for children ages 3-5 with autism; and Access Plus, a college support program for undergraduate students with Autism Spectrum Disorder. Evaluations are also provided through The Unicorn Children's Foundation Developmental Assessment Clinic for children suspected of having an autism spectrum disorder, and therapeutic and support services are available. 
7600 SW 36 St., Davie
msc.nova.edu/autism-institute/index.html
FAVORITE MATERNITY HOSPTIAL
Memorial Hospital West
For any kind of hospital stay, nothing beats privacy — and that goes double for maternity patients. At Memorial West's Family Birthplace, all of the rooms are private — with private bathrooms and the added features of a sleeper sofa or recliner for partners, a TV and Wi-Fi access. There are 12 labor/delivery/recovery suites, 26 postpartum rooms and a Neonatal Intensive Care Unit that has been providing extra care for neonate babies since 1996. The level II NICU also features a free, secure NICVIEW webcam system, which lets families see their newborn in the NICU from a computer or mobile device. Tours of the Birthplace are offered frequently so families can get comfortable with the facility before the due date. Classes including Infant CPR and Safety, Prepared Childbirth, Breastfeeding, Baby Care and Boot Camp for New Dads are also offered before and after baby is born.
703 N. Flamingo Rd., Pembroke Pines
954-844-7110
FAVORITE PEDIATRIC SPECIALIST
Journey Kids Dental
Top-rated for its professionalism, expertise and child-friendly approach, Journey Kids Dental is a winner when it comes to oral care. "The staff is first class," says Duan Hoang of Davie. "They make sure my son is comfortable. It's all about the kids." Dr. Marisabel Olivera, DMD, provides preventative and therapeutic oral health care to patients from infancy through adolescence in a calm, comfortable environment. A warm and welcoming staff is trained to work specifically with kids. Simone Dyer of Tamarac says that Journey Kids has the "best dentist and staff ever. Additionally, orthodontist Dr. Arghavan Welch works on-site to create straight, self-confident smiles.
4800 NE 20 Terrace, Fort Lauderdale
954-727-9865