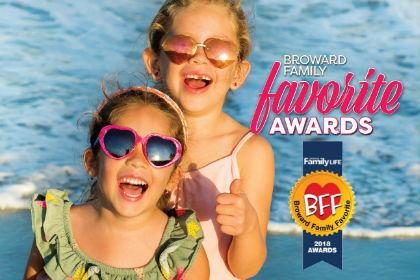 Your top picks for fun, food, fitness and more.
Published: May 30, 2018
We hear a lot of news about elections these days, most of it not very positive. But thanks to readers like you, here we share some good news about an election whose results positively touch the lives of families in our area every day: the Broward Family Favorites readers poll. We asked you to nominate and vote on your favorite places — where you and your kids run, jump and splash, or lick an ice cream cone, or stick out your tongue and say "aah," or a whole range of other things in more than 45 categories. Plus, we kicked in a few recommendations of our own — we think you'll agree they're Worth The Trip. 
Click on the links below to see the results in each category