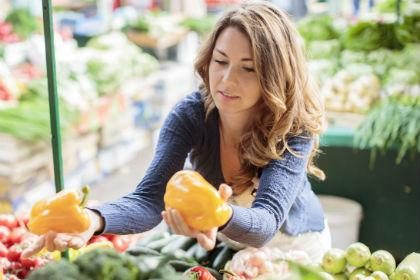 We asked the readers of Broward Family Life to vote for their favorite places to eat in Broward County. Here are the results.
Published: April 25, 2018
Favorite Burger Joint
Burger Fi
An uncommon gourmet burger emporium with a mentality and menu devoted to what's natural, Burger Fi is proud of what it calls its "1% difference." Only about 1% of the beef produced in the United States meets BurgerFi standards: certified 100% Black Angus patties free of steroids, antibiotics, growth hormones, chemicals or additives.
Recipes are made with fresh, natural ingredients — "always fresh and always delicious," says Julia Kunz of Fort Lauderdale — and you can even forego the bun and order a "Green Style" burger served instead between two wedges of lettuce. And the kids will love the natural frozen custards. www.burgerfi.com
Rok:Brgr
(worth the trip)
Focusing on American cuisine, RoK:Brgr American Kitchen and Cocktail Bar offers a seasonal, innovative menu that'll have you breaking out your cell phone for photos — with offerings ranging from Loaded Tater Tots to All American Meat Loaf to the South Florida Burger, made with manchego cheese, oxtail marmalade, crispy potato strings and piquillo pepper aioli.
"Love their burgers, especially their Sweet Caroline, and their Tuna Burger is amazing!" says Jessica Sanchez of Hollywood. Fort Lauderdale, Hallandale Beach, www.rokbrgr.com
Favorite Kids Eat Free Restaurant
Denny's
Kids get 53 ways a year to eat free at "America's diner" — once a week each Tuesday from 4-10pm, and once on their birthday. Of course, the free Build Your Own Grand Slam® birthday gift is for everyone, but the Tuesday deal of up to two free kids meals per adult entree is only for kids up to 10 years old. Before going, it's a good idea to call your local Denny's to make sure it's participating.
The chain, which has been open — always open — for over 50 years, offers another kid-friendly feature. Through its participation with the Kids LiveWell® program, 11 special menu items are verified by the National Restaurant Association and Healthy Dining to meet specific nutritional criteria. These options are in addition to 14 favorites on the regular kids menu.
Locations throughout Broward County, www.dennys.com
Bonefish Mac's
(worth the trip)
If you've got kids 10 and younger, Bonefish Mac's will hook you with its kids-eat-free-all-day Tuesdays.
The Keys-themed eatery's Minnows Menu features Nemo Nuggets, Popeye's Pasta and eight other favorites (available for $5.49 the other six days of the week) and four desserts. Plus, kids will love the mini-arcade and the restaurant's serious fishing vibe that invites patrons to enhance the nautical decor by bringing their fishing brag pictures with them to put on the walls.
A nice family perk: On one of the many TVs, parents can monitor their children playing in the arcade. Coral Springs and Lighthouse Point, www.bonefishmacs.com
Favorite Pizza Place
Anthony's Coal Fired Pizza
Anthony's is a progenitor of the coal-fired concept — pies distinguished by a crispy, often lightly charred crust as well as the tasty technique of flip-flopping the tomato sauce on top of the mozzarella.
"Love the burnt-crust taste and thinness of the crust," says Judith Rose of Davie.
Branching off from Anthony's Runway 84 in Fort Lauderdale, owner Anthony Bruno opened the pizza place practically down the street in 2002. Soon after, Dan Marino became a partner (and namesake of the Eggplant Marino Pizza) and an expansion was launched that took the coal-fired cuisine to several locations throughout South Florida and eventually to over 60 across the country.
It's not just 10 varieties of pizza that come out of their 800-degree ovens, though. The menu also offers authentic specialties like large meatballs homemade from Anthony's grandmother's recipe and oven-roasted fresh chicken wings. www.acfp.com
Blaze Pizza
(worth the trip)
Not your typical pizza joint, Blaze lets pizza-lovers build their own specialty pies with a familiar assembly-line approach and then fast-fires their creations from pan to plate in 180 seconds.
"Best-tasting pizzas, affordable, build-your-own so every family member gets just what they like," says Amy Hoffman of Davie. "My kids like that they can choose their own pizza," adds Fallan Patterson of Plantation.
And there is much to choose from — the toppings include seven kinds of cheeses and 10 sauce selections! Davie, Fort Lauderdale, www.blazepizza.com
Favorite Breakfast Place
First Watch
Add one more to the over 200 trophies this daytime-eatery chain has received for its traditional and innovative breakfasts, brunches and lunches.
Traditional — like made-from-scratch pancakes and waffles, fresh salads and sandwiches. And innovative — like Quinoa Power Bowls, Lemon Ricotta Pancakes, Crepeggs (thin, sweet crepes layered with whipped eggs, meat and vegetables) and Chickichangas (think Chimichanga with eggs and spicy chicken). There's even a juice bar.
Named for the term describing a ship crew's first shift of the day, First Watch welcomes customers into a bright, warm atmosphere with a pot — not cup — of coffee, as well as complimentary newspapers and WiFi. www.firstwatch.com
Grampa's Bakery & Restaurant
(worth the trip)
Take a seat at Grampa's table, and suddenly it doesn't seem like the world is changing so fast. Sweet smells of homemade pastry perfume the air as a server swings by almost immediately with the coffee pot. That's good, because the plate of complimentary rugelach is already on the table. And it gets better from there.
Like an historical bookend to the 1-year-older Jaxson's just down the street, Grampa's has been serving South Floridians since 1957. The national spotlight found the Dania Beach legend some years ago, when it was featured on Guy Fieri's Food Network show Diners, Drive-ins and Dives.
Breakfast is a big deal at Grampa's, but the American-style eatery is also open for lunch and dinner and offers catering for almost every occasion. 17 SW First St., Dania Beach, 954-923-2163 www.grampasbakery.com
&pagebreaking&
Favorite Frozen Treats
Jaxson's Ice Cream Parlor & Restaurant
"What's not to love about the best, biggest and most fun ice cream creations around? It's always a treat to go to Jaxson's," says Julie Simons of Hollywood. "Nothing can beat the ice cream plus the history," adds Aimee Heller of Hollywood. "A destination restaurant/ice cream shop!"
From vanilla to Death by Chocolate, 44 flavors are still churned out by a pair of 1940s batch freezer machines. Open in the same location since 1956, Jaxson's is a throwback kind of place where you can get a killer cone from the walk-up window or be seated in the rustic dining room and order from a full menu that's got everything including the Kitchen Sink®. The trademarked icy concoction is whipped up from the imaginations of Jaxson's "soda jerks" for parties of four or more.
Other mouth-watering desserts include waffles, frosted floats, banana splits and specialties like the Punch Bowl — 12 ice cream flavors for a dozen people who, as the menu says, "don't want to see each other while eating." 128 S. Federal Highway, Dania Beach, 954-923-4445 www.jaxsonsicecream.com
Cream
(worth the trip)
If you love ice cream and cookies fresh from the oven — and, really, who doesn't? — this is the place for you. Cream smooshes both treats together to make ice cream sandwiches that you can't get just anywhere (really, they're proprietary recipes).
But they don't stop there — Cream also handcrafts ice cream sandwiches with warm brownies, fresh-griddled waffles and do'sants (what happens when a donut and a croissant get married). And don't forget the multitude of toppings.
Not temptingly inventive enough for you? There are also ice cream tacos and pies packed with flavors like the intriguingly named Me Want Cookie and We Be Jammin'. Of course, for the more traditional tastebuds, there are scoops, sundaes, milkshakes and floats — plus gluten-free cookies, vegan cookies and soy ice cream. Many ice creams flavors are gluten-free, too. Pembroke Pines and Weston, www.creamnation.com
Favorite Family Restaurant
Jaxson's Ice Cream Parlor & Restaurant
Jaxson's has been scooping and serving in a Dania Beach strip mall since 1956. Like a living homage to that era, Jaxson's offers a tempting selection of classic candy and treats you can't find just anywhere anymore, as well as a large collection of rural American memorabilia, like its world-class assortment of license plates.
Though the ice cream is what makes this a must-see South Florida destination the menu is loaded with mealtime specialties that evoke the throwback spirit of the place — like the 1 Lb. Artillery Dog, Broward's Famous Biggest Better 1 lb.
Double Cheddar Burger, or Sweet Potato French Fries, an appetizer(!) served with maple syrup and marshmallow topping. Of course, there's a stocked kid's menu, too. 128 S. Federal Highway, Dania Beach, 954-923-4445 www.jaxsonsicecream.com
Favorite Healthy Food Spot
Whole Foods Market
One of the many features that sets this supermarket apart from other chains — Amazon ownership aside — is its popularity as a dining spot.
From its inception in the '80s to its almost 500 stores today, it's become the marketplace for organic groceries and other healthful products. And its bounty of prepared-food offerings are a special bonus for health-conscious shoppers and foodies. If something looks good — and a whole lot of it does — you don't have to wait to get home to try it. Just order or pick it up, slide through the register and grab a seat in the front-of-the-store cafe.
Dining in or taking out, there's a smorgasbord of choices: eclectic salad bars and hot bars, sandwiches, salads or heat-and-eat dinners like pizzas and casseroles.
Living up to its name, the fresh, flavorful menu — much of which is created under the supervision of experienced chefs — is devoid of artificial flavors, colors, sweeteners, preservatives, hydrogenated fats or high-fructose corn syrup. www.wholefoodsmarket.com
Ella Café
(worth the trip)
This isn't the kind of coffee shop to go grab a cup and run. It's the kind of warm, wood-paneled place to escape to when you need a little "me time."
Inspired by Plantation-resident Jason Gol's desire to open the kind of homey place where he would want to drink coffee, the cafe brings a bit of suburban-style hipster vibe out west.
The shop, named after Gol's young daughter, also offers homemade baked goods, salads and sandwiches. But it's the flavors, also made in-house without chemicals,that steal the show. Whether perking up a latte or an iced coffee, they include rosemary caramel, cinnamon raspberry, honey lavender and orange ginger, as well as seasonal ones like summertime tiramisu and orange. And you can top off your cup with an uncommon non-dairy creamer — macadamia nut milk. Plantation, Cooper City, 954-530-4264 www.ellacafeplantation.com
Favorite Farmers Market
Flamingo Road Nursery
This is a farmer's market with a difference — or two or three. For one, it grows its own produce in the hydroponic greenhouse located on the garden center's 10-acre site. For another, it sells its own raw, unfiltered honey produced by bees at its nearby herb farm.
Another perk is The Flamingo Cafe and Juice Bar, where you can order a handcrafted smoothie or fresh-squeezed refreshment like Ginger Lemonade to complement your salad or sandwich.
The year-round, air-conditioned Farmers Market carries seasonal produce delivered daily by local growers, as well as a variety of Amish jams and jellies, including a large assortment of "no sugar added" products, and seven varieties of fresh-baked banana bread. 1655 S. Flamingo Rd., Davie, 954-476-7878 www.flamingoroadnursery.com
City of Parkland Farmers' Market
(worth the trip)
With almost 100 vendors, this municipal market attracts about 5,000 visitors just about every other Sunday from November to April. Displayed among the over 100 booths are fresh and organic vegetables, fruits, herbs, flowers, breads, pastries, fish and prepared foods, plus a variety of gourmet foods, such as jam, honey, dips, sauces, fresh pasta, cheese and pickles. Hungry browsers can choose from goodies like fresh donuts, pretzels, bubble tea and food-truck fare. There's a bounce house for the kids, and four-legged family members are welcome, too. Some pet vendors even give free samples.
The market just closed up shop for the season, but beginning this month applications and dates for the 2018-19 season are available on the web page. 8350 Ranch Rd., Parkland, 954-757-4105 www.cityofparkland.org/farmersmarket