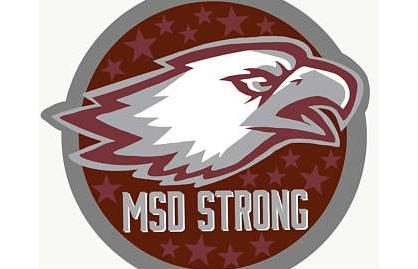 Local resources and support for the MSD Strong movement
Published: March 6, 2018
As the Broward community rallies around the Marjory Stoneman Douglas H.S. community in the aftermath of the Feb. 14 shootings, tributes continue to honor the victims and students draw national attention for their efforts to prevent such a tragedy from happening again. From sales of memorial T-shirts to a www.gofundme.com campaign that's raised over $2 million, a range of events and fundraisers are providing assistance for the victims and their families and friends.
At Broward Family Life, as our hearts continue to go out to those touched by the horror of that day, we provide the following updated list as a source of information about and support for the MSD Strong movement — and hopefully, as a step toward healing.
*Healing with Art: Every Tuesday, the Coral Springs Museum of Art provides therapeutic art programming in a peaceful setting for all those affected by the tragedy at Marjory Stoneman Douglas High School. The program is free of charge and open to anyone in the community who needs a safe place for healing. 3-5:30pm, Coral Springs Museum of Art, 2855A Coral Springs Dr., Coral Springs, 954-340-5000 www.coralspringsmuseum.org
*A District hotline is also available from 8am-5pm daily for anyone needing to speak with a counselor over the phone. The number is 754-321- HELP. You can also send an email 24 hours a day, seven days a week to WeSupport@browardschools.com or text FL to 741741 to connect with a counselor.
*MSD Strong Apparel: T-shirts, hats and other merchandise can be purchased, with 100% of proceeds benefiting the families and victims of the tragedy. T-shirts can also be purchased for a MSD student. Visit www.msdstrong.us/support-msd.html
*Monetary donations raised through GoFundMe will be used to provide relief and financial support to the victims and families of the horrific shooting. Visit www.GoFundMe.com/stonemandouglasvictimsfund
* Offers of support services, from flowers to legal assistance, are being accepted at www.browardschools.com/wesupport