Region: Miami-Dade County Category: Acting Camps, Creative Arts Camps, Dance Camps, Day Camps, Music Camps, Performing Arts Camps, Special Needs Camps, Theater Camps Camp Activities: Acting, Dance, Drama, Music, Other Arts, Performing Arts, Theater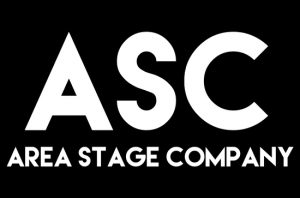 Live your Broadway dreams onstage this summer at Area Stage Company! With responsible social distancing measures safely in place, ASC will welcome students with two fantastic programs: Disney's MOANA JR. and BROADWAY BITES Musical Theatre Summer Camp. ASC's new and very successful virtual program will also continue for those students who wish to attend group classes or private lessons online.
Students enrolled in Disney's MOANA JR. will embark upon a three-week rehearsal and performance process to produce this musical adaptation of the blockbuster film. As a part of this production, students will be fully immersed in the world of theatrical creation. All cast members will improve upon their performance skills in the areas of acting, singing, and dancing. Their efforts will culminate in a weekend of four performances with full, professional-quality sets, lighting, and costumes. Two sessions available. All levels welcome!
BROADWAY BITES is ASC's most popular musical theatre summer camp experience! Available for ages 5-18, these are week-long performance intensives where students will hone their singing, dancing, and acting skills by working with our experienced instructors. Students are split into groups by age; either ages 5 – 11 or ages 12 – 18. The program will run for 10 sessions this summer, starting in June. Students may opt to attend one week, all 10 weeks, or any number in between! Each week is a new experience! BROADWAY BITES will also be offered online via Zoom!
Address: 5701 Sunset Drive, Suite 286 Miami, FL 33143
Phone: (305) 666-2078
Gender: Coed
Minimum Age: 6
Maximum Age: 18
Year Established: 1990
Average Cost Per Week:
Variable depending upon program(s) selected.
Average Cost Per Day:
Variable depending upon program(s) selected.
Camp Length: Variable depending upon program(s) selected.
Camp Days: Variable depending upon program(s) selected.
Season Starts: June 8, 2020
Season Ends: August 14, 2020
Financial Aid: Yes
Location:
---