Region: Out of State Category: Non-Denominational Camps, Overnight Camps Camp Activities: Acting, Active Learning Games, Aerobics & Exercise, Aquatic Activities, Archery, Art, Arts & Crafts, BMX, Baseball & Softball, Basketball, Bicycling & Biking, Boating, Camping Skills & Outdoor Living, Canoeing, Challenge - Rope Courses, Chess, Climbing & Rappelling, Cooking, Counselor Training (CIT), Dance, Drama, Drawing & Painting, Farming - Ranching - Gardening, Field Trips, Fishing, Football, General Sports, Golf, Gymnastics, Hiking, Kayaking, Lacrosse, Leadership Development, Martial Arts, Model Rocketry, Mountain Biking, Music, Nature & Environmental Studies, Paddle Boarding, Painting, Ping Pong, Rafting, Rappelling, Recreational Swimming, Rope Course, Soccer, Swimming, Talent Show, Team Building, Team Field Sports, Tennis, Volleyball, Water sports, Waterskiing, Whitewater Rafting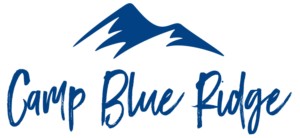 Camp Blue Ridge is a family operated, activity-oriented, coed, accredited summer camp. At Camp Blue Ridge we strive to develop an independent camper within a community setting. We offer children and teens an ever evolving collection of specialized activities in the areas of aquatics, athletics, outdoor adventure and the cultural arts.
Ages 5-16 will benefit from Camp Blue Ridge's safe and nurturing environment and focus on educational and social development, all nestled within 250 acres of the beautiful Blue Ridge Mountains in northern Georgia, 1 1/2 hours from Atlanta, Gatlinburg, Greenville and Asheville.
Address: Summer Camp Address: 355 Playhouse Drive Clayton, GA 30525
Phone: (954) 665-8686
Phone 2: (954) 668-6888
Gender: Coed
Minimum Age: 5
Maximum Age: 16
Year Established: 1969
Capacity: 260
Lodging Available: Air Conditioned Cabins
Average Cost Per Week:
$1500
Camp Length: 2, 5 and 7 week sessions available
Season Starts: June 12, 2022
Season Ends: August 31, 2022
Financial Aid: Yes
Camp Accreditation: ACA
Location:
---