Region: Broward County Category: Adventure Camps, Creative Arts Camps, Day Camps, Sports Camps, Theater Camps Camp Activities: Acting, Aerobics & Exercise, Arts & Crafts, Computer, Cooking, Counselor Training (CIT), Dance, Drama, Field Trips, General Sports, Gymnastics, Lego, Music, Science, Swimming, Video Game Design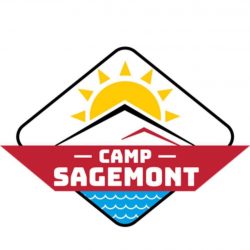 Ages 3-5: PreK - Kindergarten
Our camp program features a variety of safe and fun-filled recreational, creative and educational activities. Campers will experience camaraderie and develop friendships with others by being part of a cabin of girls and boys their age. Each week we bring in special visitors that allow our young campers to experience STEAM concepts and participate in special activities to help them feel connected to each other and the world around them.
Day Camp: Grades 1-3 Boys and Girls
Campers will expand their horizons, embark on new adventures and have fun by participating in personalized activity selections, camp clubs and weekly color wars. Campers will develop teamwork skills and friendships by sharing a cabin with girls or boys their age. Field trips, special visitors and assemblies add to this memorable camp experience.
Extreme Camp: Summer camp at the next level! Our Extreme Camp is divided into two age groups for maximum adventure and fun. Campers in grades 4 & 5 will go on 2-3 off campus field trips per week to explore all that South Florida has to offer. Senior level campers in grades 6-9 will be off campus almost every day. Special visitors and assemblies add to this memorable camp experience.
Speciality Camps: Our 2 and 4 week specialty block sessions are instructed by those who are masters in their field and provide campers fun and variety in their camp day along with camp activities sprinkled in. This includes drama, sports, and robotics.
Address: 1570 Sagemont Way, Weston, FL 33326
Phone: (954) 384-5454
Gender: Coed
Minimum Age: 3
Maximum Age: 17
Year Established: 1996
Capacity: 400
Average Cost Per Week:
Camp Registration Link: https://forms.gle/At4mzVM2ajEHMvsj9
Hold Spot: Registration and Deposit (1 Week plus Registration Fee) Credit Card Authorization is in Brochure
All Camps are $350
Time: 7:30 - 5:30 PM
Check our brochure for new Covid-19 restrictions and enhanced health procedures. 1:10 ratios that will not mix. Please join Camp Sagemont on Facebook to have access to the most updated information as well as a link to our Zoom Q&A session in regards to our new policies and procedures.
Camp Length: 7:30 am - 5:30 pm
Camp Days: Monday - Friday
Season Starts: May 15, 2020
Season Ends: August 7, 2020
Financial Aid: No
Location:
---