Region: Broward County Category: Academic & Enrichment Camps, Science Camps Camp Activities: Community Service, Other, Science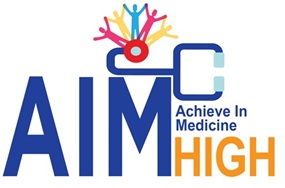 AIM-High (Achieve in Medicine)
A one-week medical school immersion experience designed for rising sophomores, juniors and seniors interested in medicine. Interact with doctors and medical students while getting hands on experience:
-High tech robotic mannequins, suturing and intubation procedures
-Emerging technologies - 3-D printing and augmented reality
-CPR and first aid training and certification
-Preventative medicine, neuroscience, sports medicine, disaster and emergency preparedness training, community service and much more!
-Opportunity to stay for second week of the advanced AIM-Higher camp designed to give students a deeper knowledge of what it means to provide compassionate care to others.
Address: 3200 S. University Drive Davie FL 33328
Phone: 954-262-1143
Phone 2: 954-393-9870
Gender: Coed
Minimum Age: 14
Maximum Age: 18
Year Established: 2016
Capacity: 50 per session
Lodging Available: Nova Southeastern University on-campus dormitory
Average Cost Per Week:
$1400 for AIM-High
$2500 for AIM-High first session AND AIM-Higher second session
Camp Length: week
Camp Days: Sunday - Saturday
Season Starts: June 9, 2019
Season Ends: February 22, 2019
Financial Aid: Yes
Camp Accreditation: Other
Location:
---