Region: Miami-Dade County Category: Cooking Camps, Special Interest Camps Camp Activities: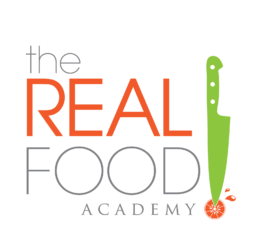 The Real Food Academy has the longest-running cooking summer camp for kids in Miami. We have offered our renowned summer camp program for 14 consecutive years, and no other company even comes close in experience or quality!
What is more important to a parent than having their child develop healthy eating habits at a young age? According to The Real Food Academy, NOTHING is more important than your child's health, and our summer camp program reflects that belief. More importantly, The Real Food Academy is the only culinary camp that teaches your child how to eat healthy while teaching them to cook.
At the end of one week, you will be amazed to find your child having a new appreciation for "Real Food." and its benefits. Conversely, they will learn about processed foods and the associated health problems related to its consumption.
Don't worry; your camper will have tons of fun and eat delicious every day.
In between making breakfast, lunch, and an afternoon snack, our campers will enjoy various culinary games and activities to keep them entertained while our staff sets up for the next feast!
Every previous year this camp sells out at 60 campers. To improve our summer camp program, we have decided to reduce the number of campers in 2022 and beyond to 40 campers maximum.
There are currently seats available in all 11 weeks. However, this camp will ultimately sell out. Don't wait to register!
We'll even throw in our beautiful venue for no extra charge!
Address: 570 NE 81st Street Miami, FL 33138
Phone: (786) 395-0355
Phone 2: (305) 753-6644
Gender: Coed
Minimum Age: 5
Maximum Age: 15
Year Established: 2008
Capacity: 40
Average Cost Per Week:
575
Average Cost Per Day:
115
Camp Length: 11 Weeks
Camp Days: Monday to Friday
Season Starts: June 6, 2022
Season Ends: August 19, 2022
Financial Aid: No
Location:
---