Region: Palm Beach County School Type: Private School Activities & Classes: College Prep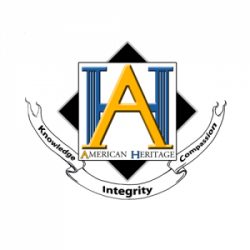 American Heritage School is an independent, non-sectarian, and co-educational day school for grades Pre-K through 12.
In Lower School (PK3- Grade 6), students learn in small classes, taught by certified teachers who are assisted by teacher aides. In the Upper School (Grades 7-12), students are offered courses on college prep, honors and Advanced Placement levels in preparation for college.
Address: 6200 Linton Blvd Delray Beach, FL 33484
Phone: 561-808 2598
Open House Start Date: August 23, 2018
Open House End Date:
August 24, 2018
Open House Details:
From 9 am to 3 pm. Please call for more details.
Beginning Grade Taught: PreK
Ending Grade Taught: 12th Grade
School Uniforms Required: No
Day Care Service Offered: No
Offers Financial Aid: Yes
Location:
---