Region: Other County School Type: Online School Activities & Classes: Activities & Enrichment Classes, Art Classes, College Prep, Education Resources, Fitness Classes, Language Classes, Music Classes, STEM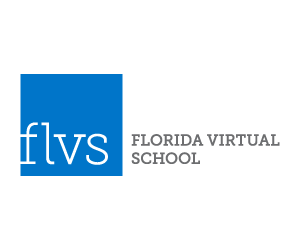 Florida Virtual School is an established leader in online education, serving public, private, charter, and homeschool students in Kindergarten through 12th grade. Fully accredited by Cognia, Florida Virtual School is free to Florida students and provides the flexibility to experience online learning from any location 24/7.
Florida Virtual School meets a wide range of student needs, providing individual courses available year-round, homeschool courses, or a full-time online school. Our award-winning curriculum includes 190+ core, world language, elective/special, honors, and advanced courses. Taught by certified teachers who provide one-on-one instruction and support, Florida Virtual School gives students the freedom to follow their own unique path to learning.
Address: 2145 Metrocenter Blvd. #100, Orlando, FL 32835
Phone: (407) 513-3587
Year Established: 1997
Beginning Grade Taught: Kindergarten
Ending Grade Taught: 12th Grade
School Uniforms Required: No
Annual Tuition Range: FREE to Florida residents
Location:
---