Region: Broward County School Type: Private School Activities & Classes: Activities & Enrichment Classes, College Prep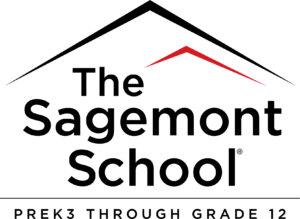 The Sagemont School is a premier independent private school with two campuses in the beautiful city of Weston, serving students in preschool through Grade 12. Our college preparatory curriculum emphasizes a balanced mix of academics, athletics and co-curricular activities in a nurturing environment. Highly qualified and dedicated teachers and staff engage every student, and create a diverse learning community that values character, respect, and service to others.
Our Lower School provides students in preschool through Grade 5 with a strong educational foundation combined with art, music, Spanish, swimming, physical education, and media and technology. From middle school through high school graduation, Sagemont's Upper School students choose from a variety of regular, honors, and AP course work conducted in a technology-rich environment. Our students participate in a comprehensive guidance program for college entrance, and have been recognized for their achievements at the local, regional and state level, and are sought after by top-tier colleges throughout the nation.
The Sagemont School builds the solid academic foundation students need for future success. Our curriculum and teaching approach are guided by the latest educational research. We offer many professional development opportunities for our educators at all levels, and foster a community of learning that engages teachers, parents, and students.
Explore more and schedule a private tour online at www.Sagemont.com.
Address: Lower School: 1570 Sagemont Way, Weston, FL; Upper School: 2585 Glades Circle, Weston, FL
Phone: (954) 389-9193
Open House: Yes, please join us!
Open House Start Date: March 12, 2022
Open House End Date:
March 12, 2022
Open House Details:
Join us for our open house on Saturday, March 12, 2022. Appointments start at 9:00 a.m. Tours are available each week and Open Houses are scheduled throughout the year, please visit www.sagemont.com to learn more about our upcoming events, and RSVP to schedule your personalized visit.
Year Established: 1996
Beginning Grade Taught: Preschool
Ending Grade Taught: 12th Grade
School Uniforms Required: Yes
Annual Tuition Range: $16,990 (Preschool) -$24,090 (High School)
Location:
---