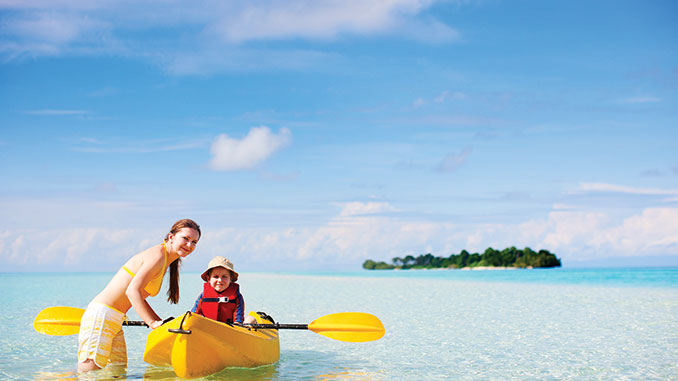 With paradise in our own backyard here in South Florida, we don't need to travel far to have fun with the family.
Published: July 1, 2022
By: Shannon Pease-Severance
We don't need to travel far for sun and family fun when paradise is in our own backyard. From the beaches and Everglades to art and culture, we are surrounded by beauty in South Florida. Here are 35 local things to do to keep the family occupied all season long.
Broward County
1.Watch the Sunrise
Take an early morning trek to the Dania Beach Pier, where there is an unobstructed view of the sun rising up over the ocean. 
2. Butterfly World 
Be still as countless butterflies flutter around and sometimes land on you. Visit http://www.butterflyworld.com for more info
3. Take an Airboat Ride  
Visit Everglades Holiday Park to zip over the river of grass by way of airboat.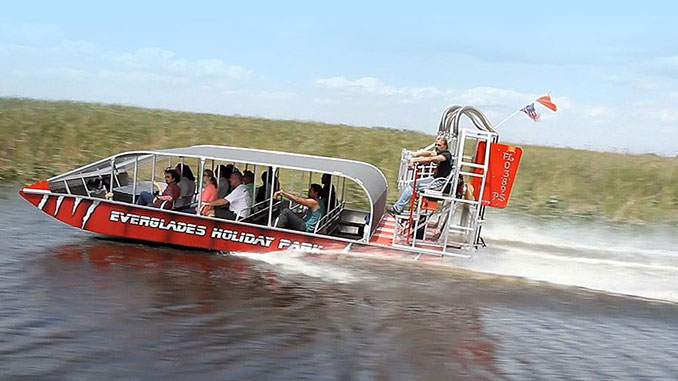 4. Swim and Snorkel 
Lauderdale-by-the-Sea is a popular place to dive deep down to discover what lives below the surface. 
5. Catch a Wave 
We may not have sizable surfing waves like some seaside communities, but we do have FlowRider at Margaritaville Hollywood Beach Resort, where you can hang 10 on a surfing simulator.   
6. Everything but the Kitchen Sink 
If you've never indulged in this super-sized sundae at Jaxson's Ice Cream Parlor, summer is the perfect time. Bring the family to share this colossal creation made with more than a pound of ice cream per person and lots of toppings.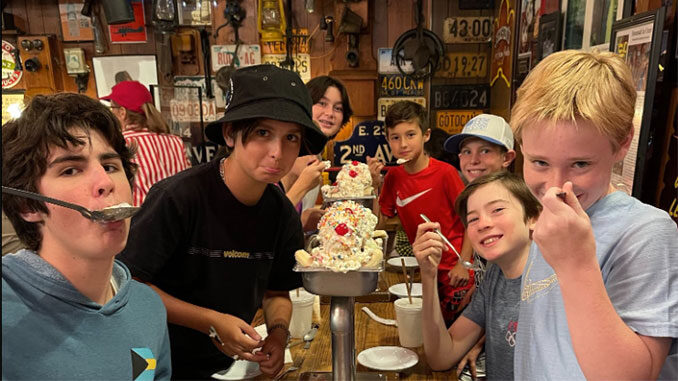 7. Cast a Line  
There are plenty of places on and offshore to drop a line. Maybe you'll be having fish for dinner tonight. 
8. Sea Turtle Nesting 
It's that season when mammoth turtles make their trek onto our sandy shores to nest. Participate in an organized nighttime Turtle Walk Tour, like the ones offered at the Museum of Discovery and Science, to see the spectacle firsthand. 
9. Stargaze  
You can do this in your own backyard, or head to a local planetarium like the Fox Observatory at Markham Park to view planets through high-powered telescopes. 
10. Flamingo Gardens
Pink flamingos are just a fraction of what you'll find at this attraction. Explore the wildlife sanctuary, relax in the botanical gardens, see the historic Wray Home and more. Visit
http://www.flamingogardens.org for more info
11. Play at a Park  
With more than a dozen regional Broward County Parks, there are plenty of activities to choose from, ranging from hiking and biking to skateboarding and kayaking. Pack a picnic and make a day of it.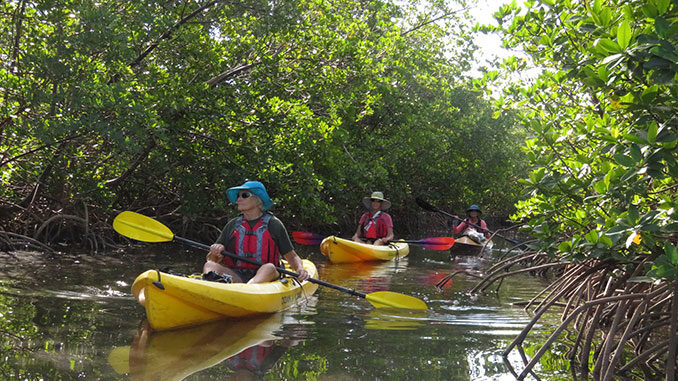 Miami-Dade County
12. Shark Valley
Shark Valley, a stunning National Park in Miami, is home to a bunch of free-roaming alligators. Just don't get too close. Learn more at
http://www.floridanationalparks.org
13. Art Scene  
There's nothing quite like the Wynwood Walls when it comes to an urban graffiti art experience. 
14. Venetian Pool  
Take a dip in this picturesque spring-fed pool created in 1923 from a coral rock quarry. Visit http://www.coralgables.com for more info.
15. Zoo Miami 
See a wide variety of animals and species that call Florida's largest and oldest zoological garden home. Visit http://www.zoomiami.org for additional information.
16. Phillip and Patricia Frost Museum of Science 
Explore and learn through interactive activities in the museum, planetarium and aquarium. Learn more at http://www.frostscience.org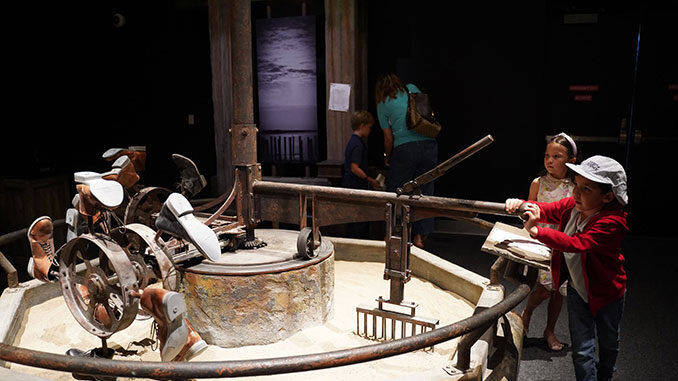 17.  Miami Seaquarium 
Spend the day among sea lions, endangered sea turtles, manatees and more. Visit http://www.miamiseaquarium.com to learn more
18. A Day at the Museum   
You could spend a day, or much of the summer, exploring Miami's many museums. There's HistoryMiami, Pérez Art Museum and the Institute of Contemporary Art, just to name a few. 
19. Kayak and Canoe 
Explore Oleta River State Park's natural habitat, including native mangrove channels and serene blue water, by way of paddleboard, kayak or canoe, all of which are available for rent on-site.
20. Strike a Pose  
Bring a camera and have your very own photo shoot with stunning Vizcaya Museum & Gardens as the backdrop. 
21. Cup or Cone  
Cool off with a summer treat at Azucar Ice Cream Company, where fresh signature flavors include key lime pie and dulce de leche.
22. A Day at the Beach 
Don't take for granted what some people travel from far and wide to see, our beaches. Head east for soft sand, salty air and the beautiful blue sea.  
Palm Beach County
23. Lion Country Safari 
Imagine yourself in the Serengeti while coasting through this drive-through attraction that is home to more than 1,000 animals, including zebra, wildebeest, lions and more.  Visit http://www.lioncountrysafari.com for more info
24. Make a Splash  
Keep your cool at Rapids Water Park, South Florida's largest water park, featuring more than 30 attractions, including Big Thunder, Pirates Plunge and Raging Rapids.
25. Horses That Help 
Take a private tour, or volunteer to lend a hand, at this ranch that provides free horseback riding and horsemanship training to kids with special needs.  Learn more at http://www.horsesthathelp.org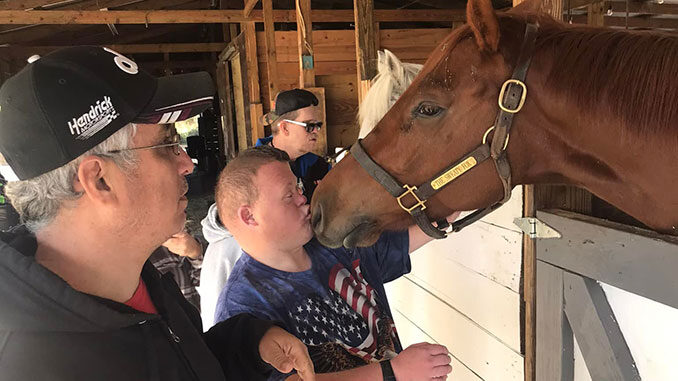 26. Shark Park 561 
From cable wakeboarding and kneeboarding to a floating obstacle course with slides and climbing towers, there is plenty of water adventure here. Visit http://www.sharkwakepark.com
27. Palm Beach Zoo 
Spend the day viewing hundreds of animals, playing in the water fountain, and visiting the zoo's Nature Play Pavilion.  Check out http://www.palmbeachzoo.org for more info
28. Cox Science Center and Aquarium
Experiment with science or stop by for a planetarium show with new, state-of-the-art Digital Sky Skan technology. Learn more at http://www.coxsciencecenter.org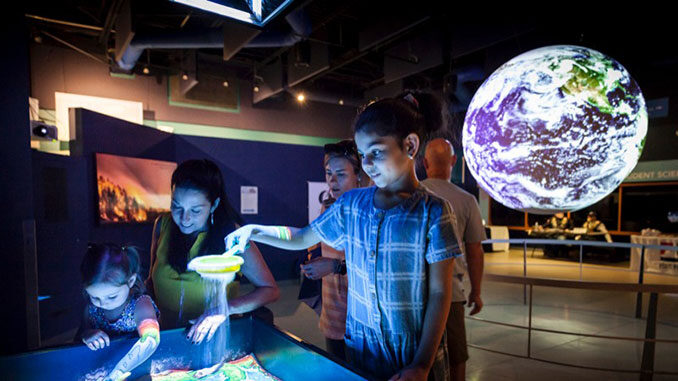 29. Morikami Museum and Japanese Gardens 
Discover a century-old connection between Japan and South Florida while exploring the museum's exhibits of Japanese art and artifacts and lush gardens. http://www.morikami.org
30. Fill Up 
Take a break from the kitchen and bring the family to the Delray Beach Market. There's plenty of dining options for the whole family from Chuck and Patties burger joint to Salvo's Pizzeria.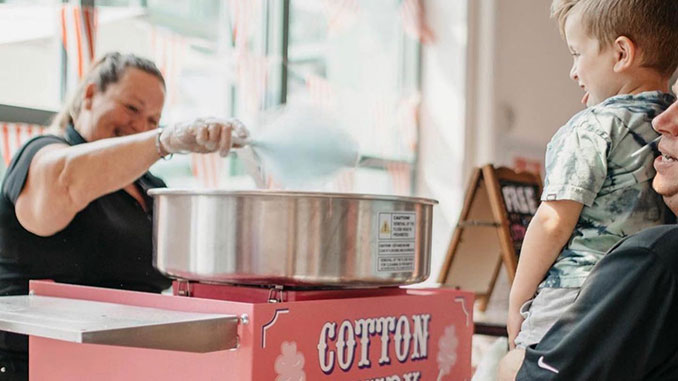 31. Wander the Wetlands 
Take a stroll through Wakodahatchee Wetlands, a 50-acre preserve that's part of the Great Florida Birding Trail.
32. Play Day 
Sugar Sand Park, home to a science playground, splash pad, walking paths, athletic fields, basketball courts and more, has plenty to keep the kids active all day long.
Worth The Drive
33. Seashells by the Seashore 
Not only does Sanibel Island have a beautiful coastline, but it's also known for having some spectacular seashells. Go "sea" for yourself.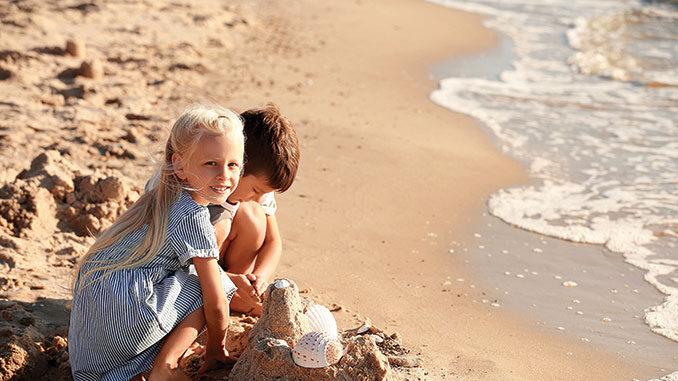 34. See Marine Life
Visit Clearwater Marine Aquarium, site of the Dolphin Tale movie set, for an entertaining and educational marine-themed day.
35. Golisano Children's Museum of Naples 
Head to Naples for rain-or-shine fun featuring interactive exhibits and activities designed to inspire creativity and imagination. Visit http://www.cmon.org for more info