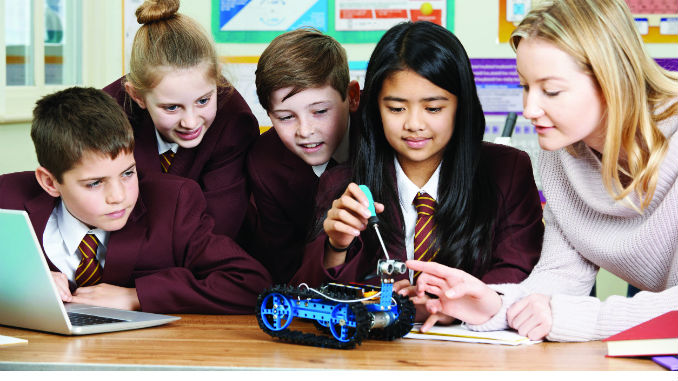 It's The Greatest Show (and Tell) on Earth. 
That's what the Miami Maker Faire calls itself, and it's hard to debate that billing. Part science fair, part county fair and part something entirely new, the family-friendly festival is an all-ages showcase for "makers" to show what they've made and share what they've learned in making it. 
From 10am-5pm April 6-7, Miami Dade College's Wolfson Campus will host the seventh incarnation of this celebration of the "Maker" movement, a gathering of tech enthusiasts, crafters, educators, tinkerers, hobbyists, engineers, science clubs, authors, artists, students and commercial exhibitors.
Following the original Maker Faire in the Bay Area in 2006, Miami-Dade got into the mix with its first Mini Faire in 2013. By 2017, over 190 independently produced Mini Maker Faires and over 30 larger-scale Maker Faires had taken place around the world.
There is no fee for individuals or community groups to exhibit. Tickets for both days are $15; $7.50, ages 6-16; free, 5 and under. For either day, prices are $10 and $5, respectively. For more information, please visit www.miami.makerfaire.com. The campus is at 300 NE Second Ave.