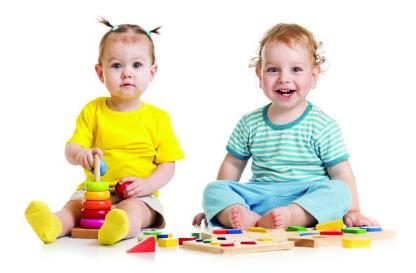 We asked the readers of Broward Family Life to vote for their favorite activities in Broward County. Here are the results.
Published: April 25, 2018




Favorite Indoor Playground for Little Ones
Monkey Joe's
When the weather's too hot or rainy to play outside and your youngsters' energy level reaches critical mass, put one of these popular indoor-play palaces into the GPS and soon the kids will be bouncing their housebound blues away.
For 12-year-olds and younger, Monkey Joe's offers a full day of wall-to-wall inflatable fun with bounce houses, slides, jumps and obstacle courses. There are also arcade games and concession stands for the cool-down times.
Don't forget to bring socks.
The Mini Monkey Zone is for toddlers 3 and younger who are still not sturdy or sure-footed enough to run and jump with the bigger kids.
Of course, Monkey Joe's is also the place for celebrations, with a dedicated party room and three themed packages: Jungle Experience, Island Excursion and Extreme Safari Adventure.
Safety precautions include video monitoring, identity bracelets and special child safety and sanitizing systems.
Pembroke Pines, Sunrise, Coral Springs, www.monkeyjoes.com
Favorite Indoor Destination for Older Kids
Dave & Buster's
From Zombie Snatcher, Dark Escape 4D and other games-of-the-moment to throwback classics like Galaga, Ms. Pac-Man or even Skee-Ball, this emporium of play is a gamer's paradise.
There are two methods to the madness: Redemption Games that reward your skill with tickets you can redeem for prizes in the Winner's Circle; or the Non-Redemption video games and simulator experiences that put you right in the action and let you challenge your friends.
And of course, D&B's is about more than playing games. It's also about watching games on wall-to-wall big screens in the sports bar or enjoying the full menu of fan favorites in the restaurant — where for a time you can escape the joyful noises of electronic merriment in "The Million Dollar Midway." 3000 Oakwood Blvd., Hollywood, 954-923-5505 www.daveandbusters.com
Xtreme Action Park
(worth the trip)
"Something for everyone" is an often over-hyped phrase. However, this action-packed attraction — now billed as the largest indoor entertainment venue in Florida — comes awfully close to living up to it.
Thrill-seekers and fun-lovers can try their hand — and feet — at go-kart racing at up to 45 mph, a ropes course adventure that soars above 11 feet, a glow-in-the-dark Bazooka Blast, a trampoline park, a sprawling maple-floor roller rink, and escape rooms. For those with less exertion in mind, there is bowling, an arcade with over 100 games, an auto museum, a cafe, an ice cream shop and a sports bar.
With over 200,000 square feet, it's also home to an arena venue and events offerings that range from corporate and team-building activities to custom birthday parties for up to 300-plus. 5300 Powerline Rd., Fort Lauderdale, 954-491-6265 www.xtremeactionpark.com
Favorite Arts Program
Broward Center for the Performing Arts
Who would have thought that in the heart of fun-and-sun South Florida sits one of the 10 most-visited theaters in the world — and one that offers one of the largest arts-in-education programs in the country.
Including its regular series of Smart Stage Matinees, Broward Center's award-winning Student Enrichment in the Arts partnership with Broward Schools welcomes over 125,000 students in grades pre-K to 12 each year for a variety of curriculum-driven performances and events.
The Center also offers classes for performing arts-minded students from ages 3 to 18-plus. Camps that can go for one day or spring and summer breaks immerse kids in real-live theater experiences that can put them onstage in performances at JM Family Studio Theater. There are also Song And Dance Intensives that offer focused training with professional instruction, and master classes and workshops in which students are given the opportunity to meet and study with world-class performers. 201 SW Fifth Ave., Fort Lauderdale, 954-462-0222 www.browardcenter.org
Favorite Party Place
Young At Art
As a one-of-a-kind birthday party wonderland,YAA turns into YAAY!One of Broward's major cultural institutions, this museum of imagination features four exhibition galleries and party rooms where guests can get creative and celebrate the big day in artistic style with one of several packages, all of which include a take-home masterpiece made at the party.
The packages include the YAA Party (all ages), the most popular theme, which is held in one of three permanent exhibit galleries — ArtScapes, GreenScapes or CultureScapes; WonderScapes Party (ages 1-5), with an Alice in Wonderland-themed gallery and special party room in the Early Childhood exhibit; Masterpiece Party (all ages), with art-themed decor in the largest party room with a courtyard in the GreenSpaces exhibit; and the YAA Studio Party (ages 8+), which features the full studio experience, including art techniques like wheel-throwing clay, photo labs or still life and portrait painting. 751 SW 121 Ave., Davie, 954-424-0085 www.youngatartmuseum.org
Favorite Camp Program
Young At Art
They say art is where you find it, and at YAA art camps, kids of all ages are delighted to find it in themselves.
For nearly 30 years, this hands-on museum has been all about masterpieces — especially those created at its art camps by young artists-at-heart.
Summer camp programs and one-day camps on no-school days and holidays let youngsters get creative with instructor-led art activities and interactive workshops with professional artists. They can also explore exhibit galleries and the on-site Broward County Library, and enjoy outdoor play days and movie days.
From June 4 – Aug. 14, five camp programs cover art exploration, drawing and painting, ceramics and sculpture, digital art and film and fashion design. 751 SW 121 Ave., Davie, www.youngatartmuseum.org
&pagebreaking&
Favorite Sports Program
YMCA
Worried that your kids' mobile devices might morph into appendages? Or that beams from screens have them frozen in suspended animation? Perhaps you should visit your local Y.
At four area locations, children (and adults) of all ages reap the benefits of staying active, gaining the confidence of learning to swim or play a sport, and building relationships that foster teamwork — all in a safe and fun environment.
YMCA programs and organized activities include soccer, flag football, aquatics, gymnastics and, of course, basketball — the Y is actually the birthplace of the sport. There are also gyms stocked with free weights, machines and personal trainers for strength and aerobic workouts, and sessions in yoga, spinning, Zumba, nutrition and other healthful pursuits.
Fort Lauderdale, Weston, Hollywood, Pembroke Pines, www.ymcasouthflorida.org
Favorite Academic Enrichment Program
IMACS
Resume in hand and career aspirations at stake, today's students will need all the help they can get when eventually venturing into the increasingly competitive, ever-evolving working world. The Institute for Mathematics and Computer Science believes it can give them what it calls "an unfair advantage," developing both the skill of logical reasoning and the joy of thinking mathematically.
Starting in elementary school, IMACS students are introduced to advanced math concepts in an engaging environment. Ranging from math enrichment to computer programming to university-level coursework, the innovative curriculum is developed by a special IMACS team of mathematicians, computer scientists, engineers, technical editors, graphic designers and programmers.
In the Computer Programming & Virtual Robotics Program, for example, students learn to write programs and apply their skills to design, build and program their own virtual robots.
In addition to after-school and weekend programs, IMACS offers Hi-Tech Summer Camp and homeschool and online programs. Plantation, Fort Lauderdale, Weston, Boca Raton, www.imacs.org
Favorite After-School Program
Florida Children's Theatre
This month, it's Honk! The Ugly Duckling Musical. In July it'll be We Will Rock You, celebrating the music of Queen.
These two entirely different kinds of productions reflect the scope of this educational center for theatre arts. Comments from our readers reflect its success: "It has given meaning to my children's lives!" — Jeremy Marquard, Pembroke Pines.
"It is home to so many children/teens. It's an amazing program that allows them to express themselves openly. Such a diverse group of young people," — Julia Kunz, Fort Lauderdale.
"Wonderfully run, inspiring, inclusive program for youth of all ages. Productions are top notch, too!" — Linda Maurice, Hollywood.
Serving South Florida children and families since 1952, when it was started by two mothers in a garage, FLCT is the oldest documented children's theatre in the state.
The not-for-profit organization's season consists of five mainstage productions and a variety of other performances. Programs also include year-round classes in acting, creative drama and other theatrical skills; arts and educational outreach activities; and summer camp. The Galleria Mall, 2542 E. Sunrise Blvd., Fort Lauderdale, 954-763-6882 www.flct.org
Favorite After-School Care
ASP
Among the array of after-school options for Broward parents to choose from, ASP boasts over a quarter-century of experience, currently serving over 10,000 pre-K through middle-school students in more than 75 Florida schools.
ASP's offerings include homework help, academic enrichment, recreation, physical fitness and life skills homework — and, of course, a daily snack. Certified teachers lead academics, homework assistance or tutoring for at least one hour daily. Children with special needs are served in small-group and inclusionary settings.
"It's conveniently located at the school," says Ruth Stennett of Miramar. "It offers fitness activities and character-building."
Academic activities include book clubs, readers theatre and the Zula™ Afterschool Science Discovery Program. There are also extracurricular pursuits like fitness programs, field trips on all no-school days, talent programs and community service projects. Plus, ASP is the only private after-school childcare provider in South Florida affiliated with Junior Achievement.
Throughout Broward County, 954-596-9000 www.afterschoolprograms.com
Favorite Infant & Toddler Enrichment Program
Broward Libraries Storytime
Even in this video-centric age, kids still love story time — and there's perhaps no place better at making reading fun and getting children into reading than at these free events that bring books to life.
Library locations throughout the county offer story-time events for babies, toddlers and older children, and many also feature songs and music, crafts and other playful activities.
Highlights for May include:
PajamaRama Evening Family Storytime, Southwest Regional Library, Pembroke Pines: All ages can wear their jammies May 2 and 9.
Preschool Mother's Day Storytime, African-American Research Library and Cultural Center, Fort Lauderdale: Celebrating moms on May 8.
Storytime Graduation! at NSU Alvin Sherman Library, Davie: Sharkey's Storytime and Little Minnows
Storytime families who have learned all five early literacy skills will graduate at these final story times before summer break, on May 9 and 10, respectively. www.broward.org/library
NSU Parenting Place
(worth the trip)
We know that young children learn by playing. Here, they and their parents are encouraged to play and learn together.
Located in Nova Southeastern University's Mailman Segal Center for Human Development, the Parenting Place offers play-based enrichment programs in art, music, sports and even Ooey Gooey Messy Fun, where the young ones can squeeze and squish an assortment of sticky and slimy stuff.
Award-winning parent/child classes are held in the innovative Jim & Jan Moran Family Center Village, which features indoor and outdoor playgrounds and a water-play fountain. The Just for Kids program lets preschool children ages 2 1/2 to 5 strike out on their own in ballet, yoga or cooking — just a few of the approximately 25 classes.
"Parent/child classes start as early as six weeks and run on a quarterly schedule," says Tish Taft of Plantation. "They have a beautiful facility and offerings for everyone." "Expertly developed programming for infants, toddlers and parents," adds Amy Hoffman of Davie. 3301 College Ave., Fort Lauderdale, 954-262-7127 www.nova.edu/humandevelopment