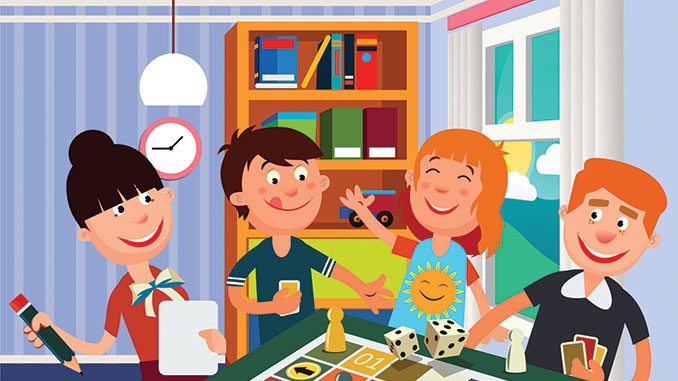 In a quaran-teen situation, social distancing can strengthen some ties.
Published: May 14, 2020
By: Shannon Pease-Severance
Imposing social distancing restrictions on a teenager is a bit like pulling a wolf from its pack. Both are social beings by nature, bonded by a complex connection with their crew.
As a mom of two teenage daughters, I've witnessed this firsthand. In 2020 BC (Before Coronavirus), being in constant contact with others was the healthy norm. My daughters' days were filled with social interaction with family, teachers, teammates and their close-knit inner circle of adolescent friends.
But as the Coronavirus closed in, I became the bearer of bad news that pretty much everything and anything that required close proximity to another person was closed, canceled or otherwise discouraged.
It wasn't easy, and it didn't come naturally. My girls respected it as a necessity for safety's sake, but still, the disappointment ran deep every time another dream was dashed.
The situation quickly created a challenge for the kids to stay connected to the rest of their pack. It became clear that social distancing was here to stay for a while. Together (but apart), they took group dance classes on Zoom, marked Sweet 16 birthdays with car parades, video-chatted, and posted congratulatory messages to friends on social media for scholarships, impending graduations and other achievements.
At home though, social distancing created an opportunity for us to connect. And I don't mean virtually. We were given a chance to spend more time together. Typically,
our day-to-day home life is hurried. We are rushing to get to school, to practice, to competitions, to meet friends, to do homework, to make dinner, to pick up the composition book that is required for school the next day that we (by we, I mean I) totally forgot to buy. Remember not so long ago when some retail stores were open 24 hours, and the task could be checked off the to-do list even after midnight, if necessary?
I've realized over the past couple of months that although we've missed the things we used to do and the ways we used to do them, we've been given opportunities that we otherwise would not have had.
For me, it's been the gift of unrushed time together. I've taken long walks with my children and had lengthy conversations with them. We've had family game nights, movie marathons and binge baking sessions. We've gone strawberry picking and strolled through fields of sunflowers. They even taught me a Tik-Tok dance.
I know as time goes by, the pace will pick up, and we will once again settle in to some of our former routines. My kids and their peers will head back to the brick-and-mortar malls, classrooms and local hangouts. Some of their friends will graduate this year and advance to the next chapter of their lives.
And although they may not have celebrated certain milestones traditionally, Rites of Passage are intended to prepare teens to navigate their way through the world. The teens I know will be fully prepared, regardless of how those milestones are marked. They are smart, eager and resilient. They overcome obstacles and adversity. They value teamwork and collective thought, but are also independent, strong and self-motivated.
Teens these days are tenacious, and the strength of the pack is a force to be reckoned with.