Category: Entertainment for Hire, Indoor Fun, Rentals and Supplies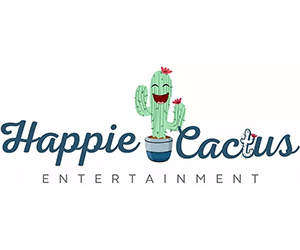 Happie Cactus Entertainment provides the best photo booth rental experience in South Florida. Our awesome photo booth is perfect for, birthdays, holidays, sweet 16's, sleepovers, weddings, graduations, or even just a night of family fun. Or maybe you're having a party and need something fun to occupy the kiddos?
No party/event is too big or too small. Young or old, tall or short, wheelchair or cane, bold or shy, everyone is a perfect fit. Once you put on a prop and get in front of that camera, it's nothing but fun and laughter after that!
With our Awesome Attendants, Crazy Contests, Professional Photos, and Playful Props, We Guarantee smiles on every single face!
Attendants will be wearing masks and will follow CDC guidelines and will ensure every prop to be sanitized before and after each use.
Phone:
(954) 699-4842
Phone 2:
(754) 244-8641
Email:
Click to email us.
Web:
Click to visit us online.
Venue Type:
Birthdays, Parties, Weddings, Events
Hours of Operation:
Monday - Thursday 7:00am - 10:00 pm
Friday - Sunday 7:00am - Midnight
Insured Venue:
Yes
Services Provided:
Photo booth rental
Price Range for Services:
$150 - $420
Packages Available:
Yes