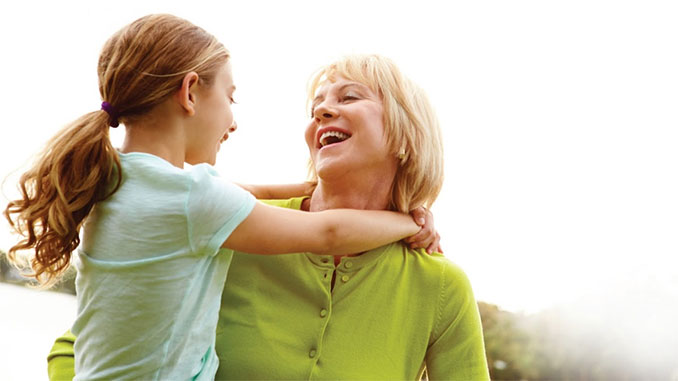 Grandparents Day isn't the kind of holiday that comes with a time-honored tradition like Christmas or Thanksgiving, so it's up to grandparents and their grandchildren to create their own traditions. For most grandparents, cards and gifts are welcome, but more importantly is time spent with their grandchildren. That time spent together is the tradition that matters most.
This year, Grandparents Day is September 8, and a great way to spend it together is to go someplace fun as a family. For example, Miami Seaquarium is inviting grandparents and their families to spend the day or the whole weekend at the world-famous attraction — and making it very attractive to do so. On Sept. 7-8, grandparents who bring a Grandparents Day card to the park for its aquatic grandmothers — Panama the dolphin and Sarah the sea lion — will receive one free admission with one paid general admission. 
 "We're honoring all grandparents with free admission to the park this weekend celebrating Grandparent's Day, as a 'thank you' for all the guidance and wisdom they have to offer their families," said Eric Eimstad, general manager. "We hope this special offer will encourage families to have a family day at the park, celebrating the grandparents in their lives."
If you're a grandparent who's a sports fan, taking in a ballgame with your grandkids would be another special way to enjoy the day. Sept. 8 happens to be Family Fun Day at Marlins Park, and grandparents can have the added thrill of watching their grandkids run the bases on the field after the game. Before the Miami Marlins host the Kansas City Royals at 1:10 p.m., there are also family activities on the West Plaza with team swag for the kids. If football is more your thing, you can take in the Miami Dolphins season-opening game vs. the Baltimore Ravens on the same day at 1 p.m at Hard Rock Stadium. 
FUN KEEPSAKE ACTIVITIES
Of course, grandparents don't have to go any place special to have a special day. A few of the interesting, fun activities to do with the grandkids right at home include:
Me and My Gran Hand-in-Hand Activity: Grandparent and young grandchild trace around their hands together. Use markers or paints to decorate the handprints, which can be a touching keepsake for both. Get started here:
www.aboutfamilycrafts.com/handprint-grandparents-day-gift/
A Grandparent-Grandchild Interview: Grandparents love to tell stories and children love to ask questions. In this activity, the grandkids get to ask away. There are 37 questions to get them started at:
www.jkhnelson.com/2013/life/37-questions-grandparents-parents/
A Yummy Treat: Grandparents and their grandkids can spend part of the day together in the kitchen cooking a snack, dessert or even a meal. Before eating it, though, take a selfie of the chefs with their dish and post it on Instagram or Facebook. 
SOMETHING GRAND TOGETHER
Another way to make the holiday meaningful is for grandparents and the grandkids to do something meaningful together. A good place to start is Generations United, an organization that for seven years on Grandparents Day has encouraged all generations to "Do Something Grand." The campaign's theme this year is "Dig In! Bringing Generations to the Table." Resources, ideas and information about health and nutrition are shared on its website, grandparentsday.org/
Also on the site is a Take Action Guide, which details various ways grandparents can commit to doing something grand together with the young people in their life during the week leading up to Grandparents Day. Ideas range from helping a young adult register to vote to volunteering together at a community kitchen, a care facility or an animal shelter.
One of the guide's most engaging ideas is for grandparents and kids to work together to throw a baby shower for grandparents who are raising their grandchildren. Invite friends and family for a fun time that not only brings generations together but also helps caregivers with gifts of much-needed items like diapers, formula and clothing.