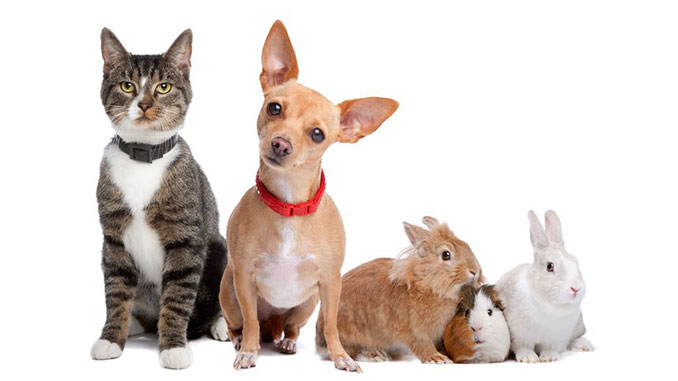 FAVORITE VETERINARIAN/HOSPITAL
Miami Animal Hospital
It'd be quite a trick for your pet to come up with a veterinary need that couldn't be met by this state-of-the-art facility — from internal medicine to microchipping, dental care to digital radiology, laser surgery to spaying, and, of course, bathing and grooming. Plus, there's a complete lab on premises at Miami Animal Hospital — not a given at every clinic — which speeds up test results. And its in-house intensive care unit provides special attention that minimizes recovery time. Each of its veterinarians have over 20 years experience in veterinary medicine and animal care and are members of the American and South Florida veterinary medical associations. Emergency service is 24/7 — and even house calls are available by appointment.
4701 W. Flagler St., Miami
305-443-4777
FAVORITE BOARDING FACILITY
Barks and Tales Dog Spa
Owner Daniela Carrasco was far from a dog whisperer before she started working at a grooming salon in 2005. Professionally speaking, though, she soon realized that she was barking up the right tree. Four years later she opened Barks and Tales, which has been offering high-quality boarding and daycare services to Miami's dog parents for 10 years. There, dogs enjoy the "suite life" in a cozy suite complete with their own bed, food and any other items from home that will make their stay more comfortable. (Of course, Barks and Tales will provide food, if you prefer.) At $25 a day per dog, daycare guests are given a midday nap and feeding time and one to two walks a day, weather-permitting. Full grooming and non-anesthetic dental cleaning are also available.
2037 NW First Place, Miami
305-571-1818
FAVORITE DOG PARK
Haulover Beach Dog Park
There are few places that'll get your dog's tail wagging as wildly as the beach will. And Haulover Beach Dog Park sees more than its share of wagging tails at its bark beach, where dogs are allowed off-leash from 8am-3pm (between lifeguard towers 2 and 3). Haulover also has two other dog parks, one each for pooches who weigh less or more than 35 pounds. Both small- and large-dog parks feature enclosed areas for leashless romps, as well as shade trees, picnic tables, benches, drinking fountains and waste bags and containers. The park is open from 8am to sunset, seven days a week, and is accessible through parking lots 3 and 4. There's a $5-$7 parking entry fee per vehicle.
10800 Collins Ave., Miami
305-947-3525
www.miamidade.gov/parks/haulover.asp
FAVORITE GROOMER
Bubbles Pet Grooming
Bubbles believes it can make your pet smile. Only you may know if that's really a smile on your pet's face, but there'll likely be one on yours after this place has pampered your pooch. For over 10 years, Miami pet owners have been choosing Bubbles for a wide range of grooming services, including dog-bathing, nail-clipping, ear-cleaning, teeth-cleaning, tick dips and more. Bubbles' experienced groomers are trained in caring for all sizes and breeds of dogs with a personalized service and attention to detail that sets them apart from the national chains. There is also a large selection of toys, high-quality pet foods, collars and clothing accessories. Boarding services are available, too.
5801 Bird St., Miami
786-310-1953