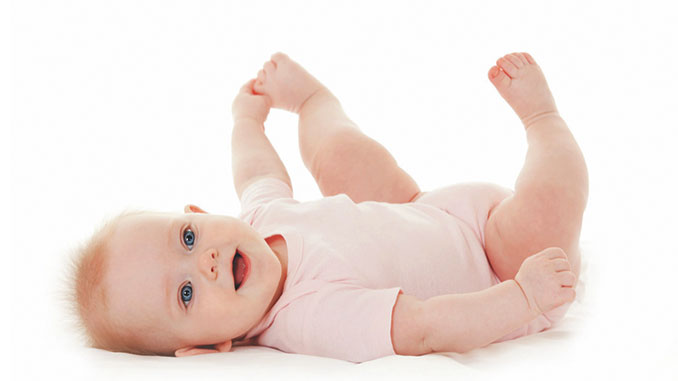 FAVORITE PEDIATRIC EMERGENCY ROOM
Holtz Children's Hospital
The Chaplin Family Pediatric Emergency Room is not only equipped with the staff and services of one of the nation's top-ranked children's hospitals — it's also equipped with its own helicopters. Its Aeromedical Transport Service, with state-of-the-art critical-care units and equipment, provides air ambulance transport from other hospitals and emergency medical service organizations within a 200-mile radius of Miami. On the ground, the ER is open 24/7 to treat minor to life-threatening emergencies for children from infancy to young adulthood. Patients who need additional care can immediately be admitted to Holtz Children's Hospital, which is part of the Jackson Memorial Hospital system and affiliated with the University of Miami Miller School of Medicine.
NW Ninth Avenue and NW 17 St., Miami
FAVORITE PEDIATRICIAN
Dr. Sandy Lieberman
A knowledgeable and caring physician with Beachside Pediatrics, Dr. Lieberman strives to practice the old-fashioned way. Her office takes pride in providing personalized attention in a family-friendly manner. Dr. Lieberman received her medical  degree from the University of Miami Miller School of Medicine and has been practicing for more than 20 years.
1145 Kane Concourse, Bay Harbor Islands
305-865-5439
FAVORITE PEDIATRIC GROUP
Pediatric Associates
In keeping with its message: "Loving Care, 365 Days a Year," Pediatric Associates is committed to providing quality care in a compassionate and welcoming environment every, single day. With 10 locations across Miami-Dade County, Pediatric Associates has been a mainstay in the area for decades. While offering a broad range of comprehensive medical services to young patients, Pediatric Associates doesn't lose sight of the importance of providing individualized attention and care to each child. In addition to wellness and sick visits, services include on-site labs and x-rays, minor surgical procedures, hearing and vision testing, informational classes and more. Offices are open 365 days a year with weekend and evening hours as an option.
FAVORITE PEDIATRIC HOSPITAL
Nicklaus Children's Hospital
This is a one-of-a-kind place. It's Miami-Dade's only stand-alone hospital — and South Florida's only licensed specialty hospital — only for children. Nearly 800 attending physicians and over 475 pediatric subspecialists come together here to care for children of the county and beyond through specialist visits, outpatient procedures or hospital stays. The hospital's new Advanced Pediatric Care Pavilion provides critical and enhanced care, including such family-friendly accommodations as family lounges, a teen lounge and play spaces to support the healing process. Spacious family-centric rooms feature parental accommodations for sleeping and showering and state-of-the-art smart beds that notify staff if a patient tries to get out without assistance. Child Life Specialists help reduce stress by educating patients, suggesting coping techniques and encouraging participation in therapeutic play, such as therapy drum circles and expressive arts group sessions. The Nicklaus Children's Hospital network includes more than a dozen outpatient centers that span the tri-county area.
3100 SW 62 Ave., Miami
305-666-6511
FAVORITE URGENT CARE CENTER
UHealth Jackson Urgent Care
UHealth Jackson Urgent Care centers treat common conditions with uncommon convenience. The five Miami-Dade centers are conveniently located to where residents live, work and play — and they are open 365 days a year. Plus, the current wait times for each center are posted right at the top of the website, so long waits can be avoided. And, of course, the convenience comes with the assurance of world-class medical care by board-certified physicians from the University of Miami Health System. The centers are open from 8am to 8pm for treating minor illnesses and injuries or administering sports physicals. They are also equipped with an on-site lab to perform tests and x-ray equipment for diagnosing and treating minor injuries such as sprains and broken bones. The centers are at Country Walk, Cutler Bay, Doral, Keystone Point and North Dade.
FAVORITE PEDIATRIC DENTIST/ORTHODONTIST
Main Street Children's Dentistry
A child's smile can light up a room, and the mission of Main Street Dental is to keep that smile bright, happy and healthy. Dentists at Main Street are specialists, trained as pediatric dentists specializing in the oral health of kids from infancy through the teen years. Offices feature state-of-the-art equipment and cater to youngsters with colorful and whimsical décor, chair-side video games, toys, prizes and more. Sometimes you may even hear a knock-knock joke or two. Services include routine check-ups, cleanings, x-rays, pediatric periodontics and emergency dental care and services for children with special needs. There are 11 locations throughout Miami-Dade County.
FAVORITE PROGRAM FOR SPECIAL NEEDS
LEAP South Florida
Little ones leap into fun with recreational activities and exercises through the Special Needs Program at LEAP (Learning Enriched Athletic Programs). Kids experience the joy and excitement of an athletic program through private and small classes that not only encourage physical development but also emphasize social, behavioral, emotional and cognitive development, too. Programs include gymnastics, cheer, track and field and more. Lauren Petrick is the program's founder, athletic program director and coach. An experienced athlete and coach, Petrick is a USA gymnastics professional member and also supports the Special Olympics Miami-Dade County gymnastics program.
10338 SW 187 St., Miami
786-701-2911
Sensory-friendly shows at Aventura Arts & Cultural Center
The Aventura Arts & Cultural Center creates a warm and welcoming environment for children and adults on the autism spectrum, with sensitivity issues or developmental disabilities during live theater performances. Modifications are made to the lights and sounds, strobe lights are eliminated and special effects are minimized to create a supportive atmosphere during specially scheduled shows. A quiet zone is also located next to the theater. Sensory-friendly performances can be found on the venue's online calendar.
3385 NE 188 St., Aventura
305-466-8002
FAVORITE MATERNITY HOSPITAL
Baptist Hospital
The Family Birth Place at Baptist Hospital was created with parents in mind — whether they're first-timers checking out birth options or third-timers who need a refresher course. The warm, comfortable environment features specially designed birthing suites, a loving and professional staff and a family-centered care philosophy that welcomes fathers and support partners, as well as siblings and grandparents, to participate and share in the special event. Skilled obstetricians, anesthesiologists and nurses provide guidance, care and support through all stages of delivery — and for babies who need extra attention, neonatologists are available around the clock. A variety of classes and support groups are available before and after baby is born, including Childbirth Preparation, Infant CPR, Breastfeeding for Working Moms, the Nursing Mothers Support Group, Baby's First Year and a New Mom's Group.
8900 N. Kendall Dr., Miami
786-596-1960