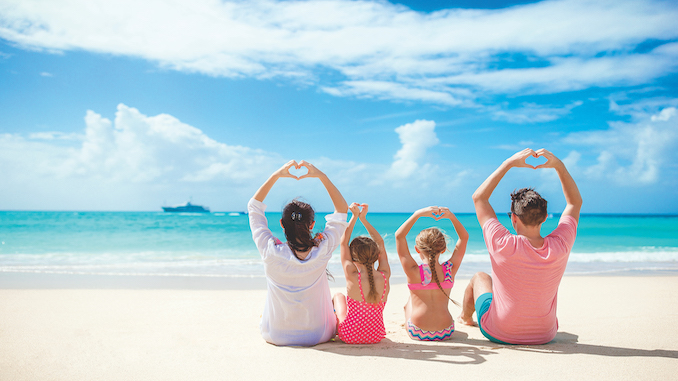 And the drumroll, please... Kudos to these South Florida Family Favorite Activities — from enrichment and tutoring to party places and indoor playgrounds — that SFFL readers voted as their number one picks.
Published: June 26, 2023
Favorite after school program or activity
Broward: David Posnack JCC
Every afternoon is an adventure for kids in kindergarten through eighth-grade who participate in after school activities at the David Posnack Jewish Community Center. Through its Adventure Program, kids can experience arts and crafts, a game room, a computer lab, a playground, and a supervised homework room, among other activities. A Premium After School Sports (PASS) program is also available with a focus on basketball, gymnastics, soccer and other sports. The Teen JCrew program engages middle-schoolers with a fitness center, swimming, a free Leadership-in-Training program and more. JCC membership is not required and school-pickup is available at select locations. 5850 S. Pine Island Rd., Davie, 954-434-0499
Miami-Dade: Phillip and Patricia Frost Museum of Science
Opportunities for exploration and discovery are endless at Frost Science, a 250,000-square-foot interactive learning center that sits on four acres in Downtown Miami. Divided into four distinct buildings: the aquarium, Frost Planetarium, and the North and West Wings, kids can engage in activities that seemingly transport them to the ocean, everglades and even outer space. Frost offers a variety of field trips, hands-on workshops, award-winning camps and science-themed birthday parties. And, the on-site Tech Lab has a programming series that covers everything from robotics and coding to electrical engineering while immersing kids in the world of technology. Phillip and Patricia Frost Museum of Science, 1101 Biscayne Blvd., Miami, 305-434-9600
Palm Beach: Adolph and Rose Levis JCC
Whether it's after school or during the summer, boys and girls get to take a break from schoolwork and explore exciting extracurricular activities at the Adolph and Rose Levis JCC. Programs include sports, musical theater, swimming and other activities, that allow kids to try something new or to sharpen their skills. Younger children are the center of attention at the Betty & Marvin Zale Early Childhood Learning Center, where classes cover three developmental stages: Baby & Me, Separation, and Preschool (2 years to Pre-K). Enrichment activities for preschoolers include yoga, basketball, tumbling, swimming and more. 9801 Donna Klein Blvd.,
Boca Raton, 561-852-3200
Worth the Trip: Girl Scouts of Southeast Florida
With a mission to build girls courage, confidence and character, the Girl Scouts of Southeast Florida has created a platform for Girl Scouts in grades kindergarten through 12, to work together, to build a better world and to bring their dreams to life. Through a variety of programs, girls experience new adventures, make new friends and meet new challenges. Older Girl Scouts are encouraged to mentor younger participants through the Girl Scout Leadership Experience.
Favorite Academic Enrichment/Tutoring Program
Broward: Code Ninjas
Kids become coding warriors at Code Ninjas. Here, children ages 5-14 learn the ins and outs of building video games and learning to code, while gaining problem solving, critical thinking and STEM skills in a fun environment. Year-round, after school and camp programs help kids unleash their inner ninja while they advance from a white to a black belt. There's also a Parent's Night Out, a drop-off event where coders ages 7 and older can build robotics, assemble puzzles and play games while their parents have a night on the town. There are over 456 Code Ninja locations worldwide including Weston, Cooper City, Plantation, Fort Lauderdale and Coral Springs.
Miami-Dade: Kumon
Math and reading programs at Kumon — a company created by a dad who wanted the best for his son — are based on the belief that "practice makes possibilities" and it has proven to be a successful method for students around the world. Instead of taking notes and memorizing facts, children in preschool through high school develop critical, self-learning skills through carefully designed worksheets and step-by-step advancement. Free assessments are provided to ensure the Kumon method is the best fit for each child's needs. There are eight Kumon locations in Miami.
Palm Beach: Huntington Learning Center
Whether your child needs preparation for the SAT or ACT test or tutoring throughout the year, Huntington has the answers. For more than 44 years, the nationwide learning center has tailored tutoring programs to fit students' unique needs, academic goals and schedules to help them succeed. Programs are geared toward those in grades kindergarten through 12th and include reading, math, writing, phonics and vocabulary. Advanced subjects include algebra, calculus, geometry, trigonometry, chemistry and physics. There are locations in Doral, Miami and Aventura.
http://www.huntingtonhelps.com
Favorite Infant/Toddler Enrichment Program
Broward: Broward Libraries Story Time
The Broward County Library is so much more than books. With 37 branches that cover more than one-million-square-feet, the Broward County Library system serves as a foundation for future readers and beyond with story times, daily programming and special events. Infants are introduced to literacy through stories, songs and rhymes, while sessions for toddlers also incorporate playtime, dancing and arts and crafts. For added learning and fun, the Main Library in Fort Lauderdale has a spacious Active Learning Center, a free play space designed to look like a seaside village, that provides activities to promote school readiness for little ones from birth to age 5.
http://www.broward.org/library
Miami-Dade: Little Swimmers
This program has made a splash with little ones learning to swim. Experienced instructors take a family-centered approach by teaching adults important water safety skills for infants and toddlers and providing tips about properly introducing swimming pools and water to their young children. Parents play an active role in the entire process as they are guided step-by-step on how to teach their child to swim, to be safe and have fun. Lessons are available for all ages and skill levels. Private, semi-private, group and home sessions are available. Lessons are given at two locations: Somerset Academy Bay, 9500 SW 97 Ave., Miami; and Winston Park Clubhouse, 8100 SW 132 Ave., Miami.
Worth the Trip: Mini-Me Science at Phillip and
Patricia Frost Museum of Science Expect to see wonder and curiosity in their eyes when you take your little one to this monthly program designed specifically for early learners ages 2-5. Every second Sunday of the month, Mini-Me Science explores a new theme – past topics include Mommy Gators for Mother's Day and Loving Hands for Valentine's Day – and includes a hands-on activity. The program is facilitated by science educators and includes all the materials needed. Each session lasts about an hour and is followed by guided museum exploration. 1101 Biscayne Blvd., Miami, 305-434-9600
Palm Beach: YMCA of the Palm Beaches
The Y encourages every child to become a strong, confident swimmer. Parents can accompany their infant or toddler in the water for the Swim Starter class that introduces youngsters to the aquatic environment while focusing on water discovery and exploration. Sessions have a low instructor-to-student ratio to make sure each child gets individualized attention. Lessons advance from there to help develop important life-saving skills. In addition to swim lessons, the Y offers a host of family programs for all ages. Gleneagles Aquatic Center, 2728 Lake Worth Rd., 561-968-9622
http://www.ymcapalmbeaches.org
Favorite Arts Program (Dance, Theatre, Art or Music)
Broward: Broward Center for the Performing Arts
Take a bow BCPA, for being a top-choice for those looking to step into the spotlight. At this premier performing arts venue, children, teens and adults can learn from the pros through a number of classes, camps and intensives. Teaching artists provide a range of instruction including performance, improv, musical theater and dance through all-encompassing classes that provide fundamental skills to beginners and more technical pursuits, such as working on a pilot production, to advanced students. Programs are offered throughout the year and scholarships are available. 201 SW Fifth Ave., Fort Lauderdale, 954-462-0222
Miami-Dade: Adrienne Arsht Center for the Performing Arts
Each year, Adrienne Arsht Center offers more than 100 culturally diverse and inclusive events that turn theatrical performances into teachable moments. Of them is Kitty Kawk, a component of the Center's Learning Through the Arts Program, a live musical adventure and STEAM initiative; and I am ME, a partnership with Miami-Dade County Public Schools that includes a world premiere play created especially for teens that travels to local high schools. Also, during the summer, the Arsht Center hosts an AileyCamp program, and throughout the school year a variety of theater-based and in-school performances, classes and workshops for all ages. 1300 Biscayne Blvd., Miami, 786-468-2000
Palm Beach: Boca Raton Museum of Art School
Situated in a park-like setting with abundant shade trees and a vast sculpture garden is the Boca Raton Museum of Art School, a dynamically creative active art center. With more than 5,000 annual enrollments and 11 creative studio areas, artists of all ages and levels can pursue their passion for the visual arts by learning new skills, experimenting and honing their talents.
The school offers courses in ceramics, sculpture, painting, textiles, multimedia, photography, ikebana and jewelry design, among others. An extensive list of workshops include FUN-ctional Pottery, Pencil Drawing from Photos and Create a Cartoon/Anime Character. 801 W. Palmetto Park Rd., Boca Raton, 561-392-2503
Worth the Trip: Kravis Center for the Performing Arts
The Kravis Center firmly believes in planting the seeds of creativity in children's minds, and they achieve this by offering an extensive variety of award-winning programs. There is truly something for everyone from the Broadway Reach program, where students see a live Broadway performance in conjunction with interactive workshop sessions, to Spotlight on Young Musicians where kids cross the threshold from practice to a stage performance. There are a number of programs, workshops, classes and summer programs for children to choose from. 701 Okeechobee Blvd., West Palm Beach, 561-832-7469
Favorite Party Place
Broward: Xtreme Action Park
There's having a little bit of fun, and then there is having extreme fun. Birthday celebrations are certainly the latter at this immense, 200,000-square-foot indoor entertainment venue. Whether your guest of honor chooses to race around a half-mile track at speeds of 45 mph with their friends, or to break free from an intense virtual reality escape room, there are many thrilling options to choose from. Party packages can be customized to include other on-site attractions including a ropes course, trampoline park, roller skating rink, laser tag, bowling lanes and arcade game room. 5300 Powerline Rd., Fort Lauderdale, 954-751-7487
http://www.xtremeactionpark.com 
Miami-Dade: Zoo Miami
For a child who love animals, it doesn't get better than seeing more than 2,500 of them with close to 400 different species on their special day. From jaguars and tigers to koalas and crocodiles, there is so much to see as you make your way through four miles of scenic walkways. Indoor and outdoor space is available to rent for birthday parties and additional encounters like an animal meet and greet, feedings and a boat ride can be added on to the experience. 12400 SW 152 St., Miami, 305-251-0400
Palm Beach: Boomers
From bumper cars and batting cages to laser tag and miniature golf, Boomers is a blast for party people. There's also a huge, state-of-the art game room with redemption games where tickets can be redeemed for prizes, bumper boat rides with water cannons and broadside collisions, and go cart tracks for rookies and big kids alike. Three party packages range from three attractions to unlimited attractions all day for nine guests (guest of honor is free). Each includes a party host and a table for an hour and a half, pizza and unlimited drinks. 3100 Airport Rd., Boca Raton, 561-347-1888
http://www.boomersparks.com/boca
Favorite Local Camp Program
Broward: Camp Live Oak
Summertime is fun time at this popular ACA-accredited summer camp. Activities that inspire self-confidence and an appreciation of nature keep campers entertained all season long. For kids who love the sea, there's an Environmental & Marine Day Camp and a Salty Anglers Fishing Camp. Other specialized themes include Prehistoric Florida, Superheroes and Scientists and Flower Power. A variety of other themed camps are available for kids ages 5-15, and a Teen Eco Experience provides leadership skills and volunteer service hours to teens ages 14-16. Camp is held at Hugh Taylor Birch State Park, 3109 E. Sunrise Blvd., Fort Lauderdale.
Miami-Dade: YMCA of South Florida
Adventure abounds during summer camp at the South Dade YMCA. There's a Traditional Day Camp filled with arts and crafts, songs and games for kids ages 5-12, and Leadership in Training with a focus on leadership, teambuilding and community service for campers ages 12-15. There's also special activities and field trips scheduled throughout the summer like Tiger Tail Lake, Zoo Miami, a Marlins baseball game and Pinto's Farm. South Dade YMCA Family Center, 9355 SW 134 St., Miami, 305-254-0310
http://www.ymcasouthflorida.org
Palm Beach: Pine Crest School
Summer camp memories made at Pine Crest last a lifetime. The private school offers camp programs at two campuses — in Palm Beach and Broward — to kids ages 4-14 in academics, arts, sports and more. Children can join for one session, or the entire summer. All programs are led by Pine Crest faculty and staff. The school also typically offers summertime brass, woodwind, strings, vocal and piano lessons to its students through the Fine Arts Department. Campuses are located in Fort Lauderdale and Boca Raton.
Favorite Indoor Playground
Broward: Off the Wall
Looking for an off the wall adventure? This place not only has the moniker, but it delivers high-energy amusement, too. With trampoline activities that provide fitness and fun — dodgeball, slam dunk, joust and trapeze to name a few — Off the Wall will have your kids jumping for joy. Other activities include laser tag, a ninja wall, virtual reality, a rock wall, ropes course, karaoke, crazy cars, arcade games and a full menu restaurant. There are two Broward locations: 9130 W. State Road 84, Davie, 954-476-3000; and 4939 Coconut Creek Pkwy., Coconut Creek, 954-973-3031
Miami-Dade: Sky Zone
The fun takes flight at this high-flying trampoline park. Kids of all ages can soar into elevated fun at this one-of-a-kind entertainment space featuring freestyle jump, skyslam, ultimate dodgeball, a ninja warrior course and foam zone. For added fun, specialized programs include high-energy Little Leapers sessions for young children and their parents and a Light Up the Night after dark program with lasers, music and blacklights. Birthday parties and other group celebrations can be booked in advance. There are two Miami-Dade locations: 5450 NW 82 Ave., Doral, 305-640-5424; and 10200 SW 186 St., Cutler Bay, 305-640-5424
Palm Beach: La-La Land
This 15,000-square-foot fun-filled space is designed to provide toddlers and children endless entertainment. A three-level indoor play structure (covering over 5,600 square feet) includes a giant four-person wave slide, a foam ball fountain and dumping baskets, rainbow bridges, pyramid obstacles, a ropes course, rock climbing wall and more. As if that's not enough, there are also soft play rides such as the spinning coconut tree, and a separate area with interactive games to promote eye and hand coordination. 11411 B W. Palmetto Park Rd., Boca Raton, 561-465-2980