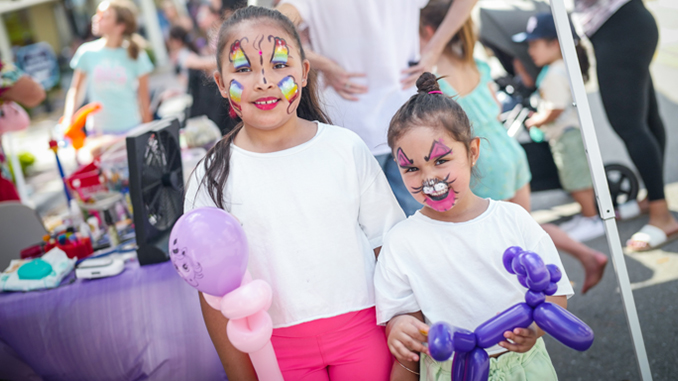 If you're looking for a community that's more than just a home, plan an adventure with your family to Ave Maria.
Published: February 1, 2023
By: Michelle Mambuca
Author Email: Click to Contact Author Website: Click to Visit

Most families seek more than just four walls and a roof when looking for a new place to live. They strive for a welcoming community, opportunities to connect with neighbors, fun activities to participate in, and all the necessary conveniences nearby. Master-planned community, Ave Maria, located just one hour west of Broward County, offers all this and more.
"I've lived all over the place, but just love the quality of life here – it's like the hometown in the show, Gilmore Girls – a great place to raise kids," said Jorge Amaya, an Ave Maria homeowner, who previously resided in Pembroke Pines.
Ave Maria is an all-inclusive town, offering all the amenities a family would need or want just a short walk or drive away from your home. Amenities in town include a water park where swimmers gather for meets and lessons, two recreational parks which are filled with Little League games in the afternoons, dog parks, a playground and fun community events that offer many get-togethers for residents throughout the year. At the heart of Ave Maria is a vibrant Town Center with more than 60 businesses ranging from medical and service providers, a Publix Supermarket and a variety of boutiques and eateries. The community's four renowned builders: Pulte, Lennar, Del Webb and CC Homes offer an array of home designs from the $200s – $800s.
If you're looking for a community that's more than just a home, plan an adventure with your family to Ave Maria.
Take a fun road trip and experience A Big Kind of Small Town:
Set your GPS to The Ave Maria New Home & Welcome Center at 5072 Annunciation Circle #104 Ave Maria, FL 34142 and visit during one of the signature, open to the public events to get a feel for the Ave Maria lifestyle. It also provides an opportunity to ask residents how they like living there. To see some of the family-fun activities scheduled in the community, visit https://bit.ly/3Cr3O6v.
There are also more than 25 model homes to tour where you can view a variety of multi and single-family home designs – all fully furnished – while gaining an overview of the town, its builders, future development plans, amenities and more. Call 239-352-3903 for more information or visit http://avemaria.com.