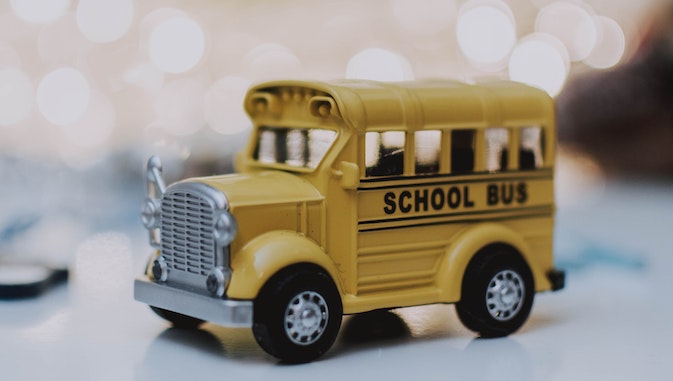 A number of South Florida events are planned to help families and students get ready to return to the classroom.
Published: July 29, 2021
Back-To-School Fest
Sunday, August 1
Be entertained by live performances, a science show, exhibitors, and more. The first 200 kids will receive a drawstring backpack with school supplies.
Time: 2-4 pm
Boynton Beach Mall
801 N. Congress Ave., Boynton Beach
561-736-7900
http://www.boyntonbeachmall.com
Back to School Event
Saturday, August 7
Join South Florida Family Life to celebrate the final days of summer with a back-to-school expo featuring exhibitors, games, rides, arts and crafts, tax-free shopping and more.
Time: 10am-6pm
Coral Square Mall
9469 W. Atlantic Blvd., Coral Springs
https://www.southfloridafamilylife.com
Back to School Round-Up 2021
Saturday, August 7
An end-of-the-summer celebration with refreshments, rides, and games. Representatives from Sunrise schools will be on hand to answer questions about the 2021-2022 academic year. The first 1,000 Sunrise K-12 students will receive a free drawstring backpack filled with school supplies and a book. Free.
Time: 10am-1pm
Sunrise Civic Center
10610 W. Oakland Park Blvd., Sunrise
954-747-4600
Back to School Event
Saturday, August 7
The 100 People Project hosts an event with food, music, bounce house, games, and free school supplies for students and teachers while supplies last. Teachers with an ID can get supplies for five students. 
Time: 11:30am-3:30pm
Florida Career College Margate
3271 N. State Road 7, Margate
http://www.100peopleprojectinc.org 
Back to School Splash
Saturday, August 14
Keep cool before going back to school at this end-of-the-summer aquatic splashtacular. The first 60 children, ages 5-14, receive a goodie-filled backpack. $5/person.
Time: 10am-1:30pm
Caporella Aquatic Center
9300 NW 58 St., Tamarac,
954-597-3660
Back2School Community Bash
Saturday, August 14
Prepare for the start of school at this community event with workshops, presenters, entertainment, exhibitors, free haircuts, giveaways and more.
Time: 10am-2pm
Good News Community Food Pantry
12695 NW Seventh Ave., North Miami
Back 2 School Big Bug Weekend 
Saturday-Sunday, August 14 & 15
Enjoy the final days of summer vacation exploring David Rogers' Big Bug exhibit featuring 10 larger-than-life sculptures and participating in activities at education stations. $21.95/ages 12 and up, $15.95/ages 3-11.
Time: 9:30am-4pm
Flamingo Gardens
3750 S. Flamingo Rd., Davie
954-473-2955
http://www.flamingogardens.org
Back to School Slime Time
Weekends in August
Bring summer to a close by joining a super slimeologist for ooey-gooey slime-making and a chance to see whose slime stretches the furthest. Free with paid museum admission.
Time: 11am-4pm
Museum of Discovery and Science
401 SW Second St., Fort Lauderdale
954-467-6637