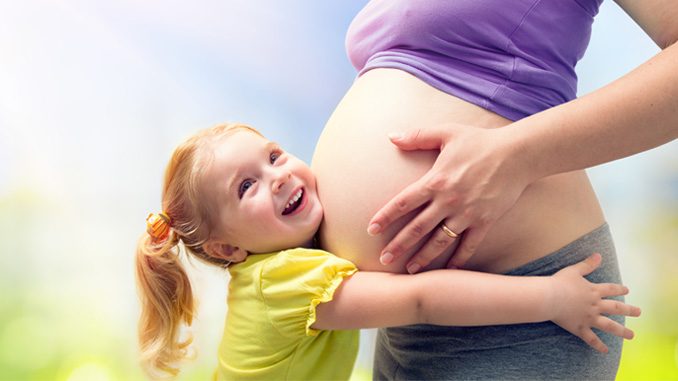 To help moms and dads navigate the journey of pregnancy and parenthood, here is a sampling of some of our favorite resources in and around Broward County.
Published: January 30, 2020
MATERNITY HOSPITALS
Broward Health Coral Springs
3000 Coral Hills Dr., Coral Springs
Childbirth Concierge
954-344-BABY (2229)
www.browardhealth.org/maternityplace
The Maternity Place at Broward Health Coral Springs provides top-notch care while keeping families' privacy and comfort in mind. Special programs and services include 24-hour onsite neonatologist, all private postpartum rooms, water birth, family-centered Couplet Care, childbirth classes, prenatal yoga and siblings class. The Level II Neonatal Unit is staffed on a 24-hour basis with a highly skilled medical team to care for any baby needing special attention.
Broward Health Medical Center
1600 S. Andrews Ave., Fort Lauderdale
954-355-4400
www.browardhealth.org/maternityplace
The Maternity Place at Broward Health Medical Center provides exceptional maternity care in routine and high-risk pregnancies. In-house specialists include anesthesiologist, neonatologist, obstetrician and certified nurse midwife around-the-clock. The 24-hour, state-designated Level III Neonatal Unit is able to support the tiniest and most fragile of babies. Birthing classes and parent support groups are available.  
Holy Cross Hospital 
4725 N. Federal Highway, Fort Lauderdale
954-771-8000
A Baby-Friendly Designated birth facility, Holy Cross Hospital maternity services include welcoming birthing suites, a private post-partum unit, NICU Level II, childbirth education, infant safety and CPR, lactation education and support.
Memorial Hospital Miramar
1901 SW 172 Ave., Miramar
954-538-5180
Professionals at Memorial Hospital Miramar help you through every stage of your childbirth journey — coaching and providing you with the knowledge and support to achieve a safe and treasured experience. The hospital features a NICU Level II, 18 LDR suites and family-centered care. Sign up for baby care, breastfeeding classes, infant massage, Lamaze, sibling classes, Hypno-birthing and more.
Memorial Hospital West
703 N. Flamingo Rd., Pembroke Pines
954-844-7110
The nursing staff consistently ranks high with parents for compassion and professionalism at Memorial Hospital West's Family Birthplace. The hospital has 12 LDR suites, 26 postpartum rooms and Birthplace amenities include fully private rooms and bathrooms. A level II NICU is equipped with the latest high-tech equipment and a highly trained staff. Childbirth and breastfeeding classes offered in both English and Spanish. Additional workshops for siblings, grandparents, car seat safety, baby care, infant safety, and CPR. A registered nurse is available for questions from all discharged patients.
Memorial Regional Hospital
3501 Johnson St., Hollywood
954-265-4484
The Perry Family Birthplace at Memorial Regional strives to provide mom with well-deserved privacy and optimal rest with spacious suites furnished with a sleeper sofa, dinette and additional television for family and visitors. High-risk obstetrical care is offered through the Maternal Fetal Medicine Program. The Wasie Neonatal Intensive Care Unit (NICU) at Joe DiMaggio Children's Hospital is a level II and level III NICU with 24-hour coverage by neonatology. Special emphasis on preparation and support for parents, with classes in infant safety & CPR, baby care,
breastfeeding, boot camp for new dads, and more.
Northwest Medical Center  
2801 N. State Road 7, Margate
954-974-0400
Northwest offers state-of-the-art maternity care and the only level III NICU in northern Broward County. The nursery includes an advanced security system. Classes are offered in baby care, childbirth education, breastfeeding, and more.
Plantation General Hospital 
401 NW 42 Ave., Plantation
954-587-5010
9 LDR suites, 6 high-risk pregnancy rooms, private postpartum suites, advanced level III NICU, lactation services; childbirth, breastfeeding and CPR education classes, tours, Consult-A-Nurse and follow-up support.
West Boca Medical Center
21644 State Road 7, Boca Raton
561-488-8000
West Boca Medical Center, a recipient of the Healthgrades Labor and Delivery Excellence Award five years in a row, is a five-star labor and delivery unit featuring a team of highly-trained obstetrics-gynecologists, maternal-fetal medicine specialists, nurses and nurse practitioners, lactation counselors, social workers and more. West Boca Medical Center has an on-site Level III NICU and the hospital offers lactation consult and support and a maternity education series taught by nurses, and postpartum support.
ADOPTION RESOURCES 
A Child is Waiting
This free resource takes you through the typical steps to adopt, from thinking about which type of adoption is right for you to celebrating adoption day.
Childnet
954-414-6000
Florida Department of Children and Families
954-375-6092
Florida's Adoption Information Center
800-96-ADOPT
Forever Family
1-888-365-FAMILY
Jewish Adoptions and Foster Care Options
954-749-7230
BIRTHING CENTERS 
A Birth Center 
3001 W. Hallandale Beach Blvd., Hallandale Beach
954-456-4682
Alternative maternity care for women who are anticipating a normal, low-risk birth. The team approach includes the client as an equal team member. Every effort is made to create the loving, intimate feeling of an at-home birth while maintaining safety. Routine gynecological care also available.
Amazing Births & Beyond
17184 W. Dixie Highway, North Miami Beach
954-610-9754
www.amazingbirthsandbeyond.com
Expecting moms can learn the techniques of HypnoBirthing, a method that teaches relaxed, natural childbirth education enhanced by self-hypnosis, through a series of classes at several locations. Additional services include doulas, chiropractic care, yoga, massage therapy and more.
Hollywood Birth Center
2316 Hollywood Blvd., Hollywood
954-925-4499 www.hollywoodbirthcenter.com
A home-like maternity care unit designed to help families, including siblings, become involved in the events of pregnancy and childbirth in a safe personalized setting. Natural childbirth with the support you need.
BREASTFEEDING
Most hospitals offer breastfeeding classes, lactation specialists and support groups. In addition, check out these resources.
Breastfeeding Helpline
1-800-994-9662
The national helpline offers support from trained breastfeeding counselors in both English and Spanish. 
Healthy Mothers, Healthy Babies Coalition of Broward County
954-765-0550
www.hmhbbroward.org/our-programs
This community organization is working to improve access to prenatal care, education, advocacy and public awareness for all families in Broward County.
La Leche League
Mother-to-mother support, encouragement, information, and education.
CHILDREN'S HOSPITALS & URGENT CARE 
After Hours Pediatric Urgent Care 
5067 N. Dixie Highway, Oakland Park, 954-267-1621
6250 Lantana Rd., Lake Worth, 561-963-4874
Baptist Health Medical Plazas and Urgent Care
6264 W. Sample Rd., Coral Springs, 954-837-1010
5673 Coral Ridge Dr., Coral Springs, 954-837-1480
3313 W. Hillsboro Blvd., Deerfield Beach, 954-949-2100
4741 S. University Dr., Davie, 954-837-1050
15885 Pines Blvd., Pembroke Pines, 954-837-1300
1642 Town Center Circle, Weston, 954-837-1150
12472 W. Sunrise Blvd., Sunrise, 954-837-1240
Broward Health Coral Springs 
3000 Coral Hills Dr., Coral Springs
954-344-3000
Joe DiMaggio Children's Hospital
1005 Joe DiMaggio Dr., Hollywood
954-265-5324
Memorial Hospital Miramar
1901 SW 172 Ave., Miramar
954-538-5000
Nicklaus Children's Hospital
Miramar Outpatient Center
12246 Miramar Parkway, Miramar
954-442-0809
Northwest Medical Center 
2801 N. State Road 7, Margate
954-974-0400
Pediatric Associates
Multiple locations throughout Broward County. 
Plantation General Hospital
401 NW 42 Ave., Plantation
954-587-5010
Salah Foundation Children's Hospital Broward Health
1600 S. Andrews Ave., Fort Lauderdale
954-355-4400
CRISIS ASSISTANCE 
211 First Call for Help
dial 2-1-1- or 954-537-0211
By simply dialing 211, residents can access Broward County's nationally accredited comprehensive helpline for information and referrals to all kinds of support, health and human services. Free, confidential, and available for assistance 24 hours.
Women in Distress
954-761-1133
Provides victims of domestic violence with crisis intervention, advocacy, support and shelter.
INFERTILITY
Resolve
A national nonprofit support group to assist couples dealing with infertility issues.
MEDICAL INSURANCE
Florida KidCare 
888-540-5437
Free or low-cost health insurance for children, sponsored by the state of Florida.
MOMS' GROUPS
South Florida Mothers of Multiples
(formerly Coral Springs Mothers of Multiples)
Provides understanding, guidance, and education to moms raising multiple birth children.
MOMS Clubs
Connect with other moms in your neighborhood for social gatherings, playdates and more. Chapters exist in many communities, or get support to start your own club.
Mothers of Preschoolers
Meet other like-minded moms through this international support network of Christian women with preschool children. Groups meet regularly at churches in Fort Lauderdale, Miramar, Coral Springs, Pompano Beach, Boca Raton, and other communities. Check their website for locations.
Supermoms of Broward
A local group of members who chat online and gather in real life, either via planned playdates, parties or other events.  
PARENT WORKSHOPS 
Infant Massage 
Teaches expectant parents simple hands-on techniques to quickly calm their baby's cries. Memorial Regional Hospital, 954-265-4484, www.memorialregional.com;
and Memorial Miramar
954-538-5180
Boot Camp for New Dads
A unique father-to-father workshop in which a veteran dad shows new fathers the ropes on how to care for their babies. Memorial Regional Hospital, 3501 Johnson St., Hollywood
954-265-4484
Baby Care
Learn about caring for a newborn, how babies look and act, and when to call the pediatrician. Includes hands-on practice bathing, dressing and diapering a baby.
Offered at…
Memorial Regional Hospital
954-265-4484
Memorial Hospital West
954-844-7110
Memorial Hospital Miramar
954-538-5180
POSTPARTUM DEPRESSION
MOMS (Mothers Overcoming Maternal Stress)
954-765-0550
Program of the Healthy Mothers, Healthy Babies Coalition provides counseling and services to women suffering from maternal depression through group classes and in-home visits, both pre- and post-natal. Counselors available 24/7. 
Postpartum Support International
800-944-4773
Postpartum Support Online
SPECIAL NEEDS 
Child Find
754-321-7200
Child Find is a public program that works to ensure that all children who need special education and related services receive a free appropriate education. Serves as entry point for services from birth to age 5.
Health Care Clinics of Nova Southeastern University
3301 College Ave., Fort Lauderdale
954-262-4100
NSU offers a range of clinic operations with services ranging from medical care, psychological services, speech and communications therapy, hearing and balance center, and more.
Nicklaus Children's Hospital
Dan Marino Outpatient Center
2900 S. Commerce Parkway, Weston
954-385-6200
The not-for-profit center offers comprehensive evaluation and treatment of children with special needs.
Unicorn Children's Foundation Clinics
Nova Southeastern University
7600 SW 36th St., Davie, 954-262-CARE
Expert clinicians provide a comprehensive spectrum of services including development assessment, diagnostics, autism education, assistance with feeding disorders and parent training to deal with challenging behaviors.
SUPPORT FOR PARENTS 
Children's Services Council
954-377-1000
Agency created by voters to provide leadership, coordination and funding for children's services. See website for list of funded programs.
Family Central
1415 W. Cypress Creek Rd., Fort Lauderdale
954-720-1000
The not-for-profit agency offers childcare assistance, counseling, education, family therapy and more.
Healthy Mothers/Healthy Babies Coalition
954-765-0550
Community organization aimed at reducing infant mortality through education on maternal health, father involvement, safe sleeping environments and breastfeeding. HMHB is dedicated to providing resources and education to pregnant women, new parents and families.
The Parenting Place
NSU's Mailman Segal Center for Human Development, 7600 SW 36 St., Davie
954-262-7127
The Parenting Place offers many support groups and classes for infants, toddlers, preschoolers and parents. Expectant families can prepare for their new addition, and new moms and dads can discover the wonders of their amazing newborn. The Parenting Place also offers support with sleepless nights, fussy babies, and willful toddlers. One-on-one parent coaching available.