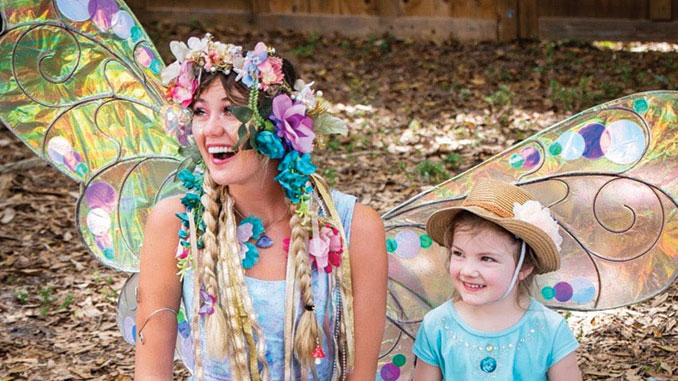 A whirlwind of Family Fun
Published: January 25, 2023
In addition to delivering some of the most fabulous weather of the year, February in South Florida marks festival and fair season. From artists and artisans to medieval musicians and manatees, this month's selection of tri-county fairs appeal to a wide range of interests. Here are some for you and your family to explore. 
BROWARD COUNTY
Florida Renaissance Festival
With eight themed weekends including The Wizarding World's Faire, Days of Cosplay and Pirate Invasion, the Florida Renaissance Festival features non-stop family entertainment every Saturday and Sunday through March 23. Guests can peruse merchandise from more than 100 merchants, watch unique stage performances, cheer for heroic knights during jousts, play games of chance and skill and take a ride on a gigantic rocking horse. The event takes place at Quiet Waters Park at 401 S. Powerline Rd. in Deerfield Beach. Visit http://www.ren-fest.com.
Orange Blossom Festival
The Orange Blossom Festival, Parade & Rodeo has been a mainstay in the Davie community for nearly ninety years. Taking place this year from February 24-26, the event features a parade and festival at Bamford Sports Complex and a rodeo at Bergeron Rodeo Grounds. Activities include arts and crafts, live music, vendors and entertainment for all ages. For additional information, call 954-797-1181 or visit http://www.davie-fl.gov.
MIAMI-DADE COUNTY
Coconut Grove Arts Festival
With a focus on world-class art, this three-day festival – February 18-20 – features a showcase of more than 280 internationally-recognized artists, culinary displays, live performances and kid-friendly art activities and programs where kids can make their own masterpiece to take home. This annual event takes place at 2700 S. Bayshore Dr. in Miami. For information, go to http://www.cgaf.com. 
SOBEWFF
The South Beach Wine & Food Festival has a little something for everyone. For adults, there are wine seminars, cooking demonstrations, dinners and more. For the kids, there are special activities like the Kids Baking Master Class and a Family Ice Cream Social, both hosted by pastry chef and television personality, Duff Goldman. The event takes place from February 23-26 in Miami Beach. To learn more, visit http://www.sobewff.org.
PALM BEACH COUNTY
ManateeFest
Celebrating Florida's local waterways and sea cows, this free, family-friendly event from 9 a.m. to 4 p.m. on Saturday, February 4, includes educational opportunities, live music, face painting, caricature portraits, giant sea-life puzzles and a Kids Fun Zone. ManateeFest takes place at Manatee Lagoon, 600 N. Flagler Dr. in West Palm Beach. For more information, visit http://www.visitmanateelagoon.com/ManateeFest.
West Palm Beach Seafood Festival
Combining three festivals in one — the West Palm Beach Seafood Festival, Palm Beach Marine Flea Market and Palm Beach Car Swap Meet — this event touts a variety of seafood, nautical vendors, unique vehicle displays, live music, arts and crafts and more. The two-day event, taking place February 11-12, is located at The South Florida Fair Grounds, 9067 Southern Blvd. in West Palm Beach. Visit http://www.westpalmseafoodfestival.com.