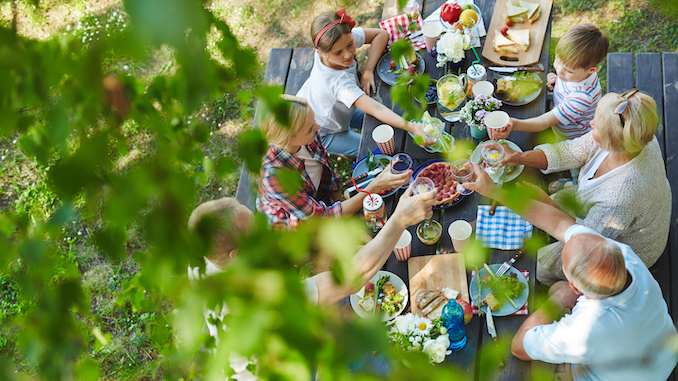 Published: October 28, 2023
By: By Susan Rosser
I love Thanksgiving — an entire day where we pause and recognize the bounty (and, of course, eat a gigantic meal). While this is all good, it is also traditional for extended families to gather so we can be appreciative together — our gratitude augmented by those around us.
As a kid, my favorite part of family get-togethers was seeing my Uncle Leo. We weren't particularly close, but I have never met a better storyteller. His accounts, while perhaps not entirely factual, always captivated our attention and added a bit of intrigue to the adult conversations around the holiday table.
One particular memory stands out vividly in my mind — the day Uncle Leo took me to the hardware store. I can't remember why we were visiting Aunt Pat and Uncle Leo's house, but I remember it was a sunny and warm spring day on Long Island — the kind of day where you were thrilled winter was behind you.
As we drove to the hardware store, Uncle Leo imparted some unconventional wisdom. He told me that "Susan" was a common name, and if we got separated in the store, calling out "Susan" might result in many girls responding. So, we devised a secret code — if we lost each other, we would howl like wolves.
As I wandered the store, I became mesmerized by the tiny little drawers of nuts, bolts and nails. Eventually, I realized that I had indeed lost track of my Uncle.
So what's a girl to do? I followed my instructions and howled like a wolf. I know he thought this was hilarious because he relayed the story to my parents when we returned to the house.
But there is one Uncle Leo story that tops them all. Since I was a child, whenever I hear the word "forte,"
I can't help but think of my uncle. During one holiday dinner, while discussing various topics, he casually remarked, "That's not my forte," pronouncing it as "fort" rather than "fortay." His younger sister, my aunt Lolly, commended him, saying that most people mispronounce the word as "fortay." Uncle Leo's response was classic: "Kid, has anyone ever peed on your leg?" It was a perfect retort, leaving us all in stitches.
Now that I am a parent, I try to give my kids wonderful memories so they can look back on their childhoods and smile. I hope everyone has an Uncle Leo at their Thanksgiving table to create unforgettable moments and keep the conversation lively.
Susan Rosser is the editor of South Florida Family Life. She loves a raucous family gathering with delicious food and plenty of laughs.
–––––––––––––––––––––––––––––––––––––––––––––––––––––––––––––––
*Pronunciation note
Forte – In the sense of a person's strong suit (He draws well, but sculpture is his real forte), the older and historical pronunciation of forte is the one-syllable [fohrt] pronounced as the English word fort. The word is derived from the French word fort, meaning "strong." A two-syllable pronunciation [fawr-tey] is increasingly heard, especially from younger educated speakers, perhaps owing to confusion with the musical term forte, pronounced in English as [fawr-tey] and in Italian as [fawr-te]. Both the one- and two-syllable pronunciations of forte are now considered standard. Source: dictionary.com