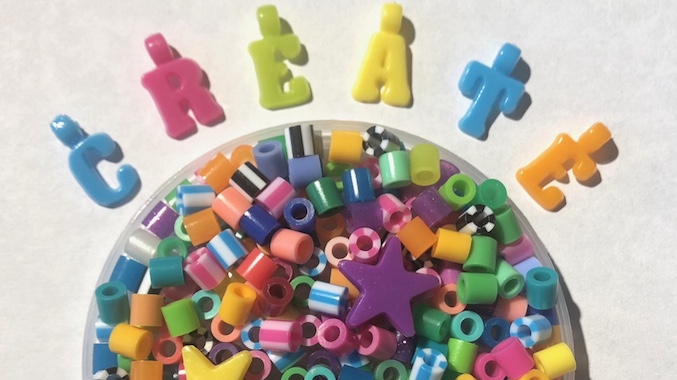 Schedule some daily downtime to spark creativity and inspire the imagination.
Published: January 2, 2022
By: Shannon Pease-Severance
Helping turn on your kid's creativity can be as easy as putting pencil to paper.
Color My World
A box of crayons – it's as simple as that. Whether you color in a book, freestyle on a blank sheet of paper or make your own mosaic, coloring keeps you busy and can have a calming effect. For artist-inspired work, download a free, printable coloring book provided by international artist Romero Britto, who's known for his bold and colorful patterns. Visit http://www.britto.com to request a download link.
The Florida Panthers, in partnership with Broward Health, has also created downloadable coloring pages that feature interactive activities with educational elements. To access, visit nhl.bamcontent.com/images/assets/binary/316490134/binary-file/file.pdf.
Scrapbook
It may not be a good time to take a vacation, but it's a great time to reminisce about one. Gather up those stacks of printed photos, or download your digital ones, for a trip down memory lane with the family. Choose a special trip, occasion, person or any special memory to feature in your DIY scrapbook. Books can be made using patterned paper and twine or yarn for binding, or you can create an online montage or slideshow. Single-page collages are great for beginners. Include your special photos, captions, ticket stubs, stickers or anything else you desire.
Play with Pieces
Now is also a great moment to construct something out of pieces. Make an entire LEGO city. Put together an epic puzzle. Play Dominos. Make your own jewelry by stringing patterns of beads. Play Pick Up Sticks. Build a tower of stacked cups. Make words out of Scrabble or Bananagram tiles, then write a story using all of those words. The options are seemingly endless.
Learn to Doodle
Kids can get creative simply by putting pencil – or crayon – to paper. For inspiration, visit the YouTube playlist of children's author Mo Willems at #MoLunchDoodles to access creative and fun doodle lessons for kids. The interactive series, hosted by Willems, includes upbeat doodle sessions, studio tours and a completion ceremony.