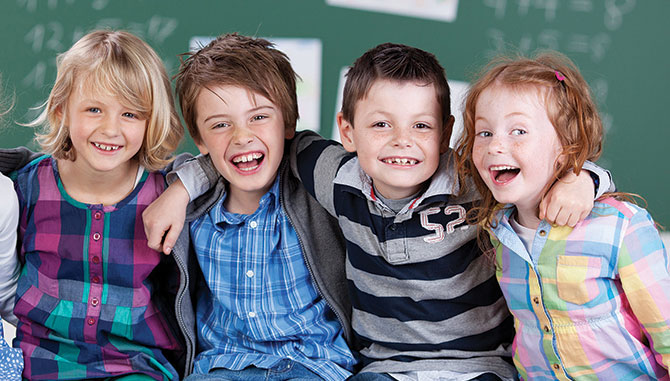 Education and Enrichment Programs to Start the Year Right
Published: January 26, 2022
Advent School
At Advent School, your child will become a confident, capable, Christian leader.

Students engage in rigorous academics along with intentional Christian character development in a nurturing and safe environment. Our unique Transitional Kindergarten program is perfect for students who would benefit from the gift of time to further develop executive skills in a small group setting. Other innovative programs include Dual Language and Emergent Reader for pre-K students, STEM enrichment for elementary students, leadership opportunities, athletics, fine arts, competitive robotics, coding beginning in kindergarten, high school credit opportunities for middle school students and much more.  From the infants in our Early Childhood School to our graduating 8th graders, every student is treasured and encouraged to be their very best. Parents love the supportive Advent community. Schedule an Educational Success Consultation and find out how we can help your child become tomorrow's leader and change the world. Tuition assistance is available.
Summit-Questa Montessori School
Summit-Questa Montessori School uses an authentic Montessori curriculum from toddler-grade 8, led by nationally certified Montessori teachers. Established for 30 years and located on a beautiful 10-acre campus in Davie, it has native habitats, edible schoolyard vegetable gardens, butterfly gardens, a wetland preserve, gymnasium, sports field, and two pools.
Our Montessori program also includes art, music, PE, animal care, science, advanced math, BC/AC and specialty after-school programs such as reading/math labs, chess, STEM, gymnastics, drama, and sports. Summer Camp is available. The principal, Judy Dempsey, is a Montessori educator of 40+ years, the author of Turning Education Inside Out, and was the recipient of the 2016-2017 Distinguished Educator of the Year award by the Association of Independent Schools of Florida.
The school is fully accredited by AISF, NCPSA, Middle States Association, Accreditation International, and Advanced Ed/SACS, and is a full member of the American Montessori Society. The school is also the home of Summit Montessori Teacher Training Institute, a MACTE accredited Montessori teacher training center.
Scheck Hillel Community School
Bold Vision. Timeless Values. Enduring Identity.
From 18 months-Grade 12, Scheck Hillel Community School creates opportunities for students to maximize achievement, foster identity and explore passions, empowering a new generation of caring citizens guided by enduring Jewish identity and values. As one of the world's largest Jewish day schools and Florida's only Jewish 2020 Blue Ribbon School, Scheck Hillel offers a college preparatory experience focusing on the whole child within the framework of a dual curriculum.
The program of studies includes opportunities for accelerated learning in tune with Scheck Hillel's personalized education philosophy. Lower School's Keystone Enrichment Program, Middle School's advanced mathematics track and High School's Engineering and Design/STEM track, Advanced Placement (AP) and post-AP offerings, and dual college enrollment are examples.
 The curriculum also is enriched with extracurricular options for students to nurture talents and pursue interests through personal initiative and leadership. A robust after-school program offers the ideal space to explore and learn new skills.
Scheck Hillel Lions roar their dedication to their community and country, and pride in their Jewish identity, Zionism and values. Daily Torah learning and Tefilah provide grounding for the present and future and link to the school's emphasis on social-emotional development. A hallmark of school culture is the close connections nurtured between students and faculty that extend beyond school years and contribute to a strong sense of community and belonging.
 Scheck Hillel's faculty, staff and administration join 1,180 students and their families to advance with bold vision, timeless values and enduring identity: designing Jewish education for a new generation.
Madelaine Halmos Academy
Two Year College Scholarships for Students Enrolling in the Madelaine Halmos Academy 
Every student attending the Madelaine Halmos Academy, a private elementary school, for at least two years will be awarded a two-year college pre-paid Florida scholarship. This scholarship may be used after high school graduation to any public or private Florida college or to any approved certification program. This amazing opportunity is being funded by a private donor who believes in paying it forward to students who otherwise would not have an opportunity for a college education.
Applications are now open for the 2022-2023 school year for students in grades kindergarten through fifth grade. At the heart of MHA programming is a desire to see students thrive. The school offers small class sizes, exceptional teachers and an innovative approach to education. The educational experience focuses on innovative approaches to learning, project-based curriculum, STEAM (Science, Technology, Engineering, Arts and Mathematics) and integration of technology into the programs.
DiverseAbilities
DiverseAbiities (formerly Broward Academy) is a private school and therapy center for individuals of all ages with autism and related disabilities. We provide intensive and individualized instruction and therapy enabling these special individuals by teaching them the way they learn in a  safe environment, reducing inappropriate behavior and teaching them replacement skills, and enabling them to experience success in learning the skills they will need for a life of happiness. DiverseAbilities is now in its 16th year of teaching and enabling these special needs individuals in language acquisition, academics, social skills, pre-vocational and vocational skills, and life and leisure skills. 
Posnack Jewish Day School
Posnack Jewish Day School in Davie and Hochberg Lower School in Hallandale are South Florida's true educational gems. Excellence in general and Jewish studies is matched by superior athletics, performing and visual arts, and extra-curricular programming. This reputation for excellence has resulted in unprecedented growth in enrollment with few spots for many grades for the 2022-2023 school year.
Posnack School families consistently praise the school's warm and nurturing environment. Hochberg Middle and Fischer High school students can choose from a wide variety of electives and clubs, with programs in pre-med, pre-law, pre-engineering, and robotics. Graduates consistently rank in the top 5% of college applicants nationwide and are admitted into elite colleges in the United States and around the world. The Posnack School Plus program provides students who require learning assistance the necessary skills to advance their education while integrating fully into the school community.
Posnack School's extensive capital investment over the past decade has made it a technology powerhouse and provided unparalleled learning and safety resources schoolwide. The 2022-2023 school year also will welcome the school's second class of Junior Kindergarten students, bringing the "Posnack Way" to younger children who are emotionally and intellectually ready for an enriched educational experience.
With all this to offer, it is easy to see why South Florida parents choose Posnack Jewish Day School and Hochberg Lower School for their children.
Glades Christian Academy
Looking for a new school? GCA is where you belong. Glades Christian Academy is a kindergarten through 8th grade school. Our main core values are kindness and respect. We teach students to look to God's Word for guidance.
Choosing a school is never easy. Here are a few questions to ask yourself to see if your child is receiving the best education and attention for their success:
Is my child a number or a name? Here at GCA, we learn everyone's name and, in turn, are able to assist students and families better because we know them personally.
Is the current school keeping the parent informed? GCA uses a variety of tools to keep our parents informed. We have daily access to grades and interim reports, homework is clearly posted, parent meetings as requested, and a twenty-four-hour response to all phone calls and emails is provided.
Is your child's school safe? GCA securely locks all doors so that there is only one entrance into the building. All teachers have been trained in the event of an intruder. Monthly drills help the students to practice fire drills or lockdown situations. GCA is a part of the Coral Springs Police Department private school notification system. In the event of an incident in the area, we are immediately notified to lockdown the school.
If you qualify for Family Empowerment Scholarship for Educational Options (FES-EO) or the Step Up for Students/Florida Tax Credit (enrollment@sufs.org) you may qualify for free tuition. Call today for a tour of the school and further information.
The Vanguard School
The Vanguard School serves co-educational diverse learners in 6th through 12th grades in beautiful sunny Florida USA. Our vast campus provides space for a variety of outdoor activities including athletics such as tennis, swimming, soccer, a running track, and leisure activities such as fishing, canoeing, camping, and others. Our goal is to work with students who excel in a small targeted education setting and can utilize the targeted support in academics, self-confidence and leadership, social skills, and independent life skills prior to attending university.
We instill the core values of community, leadership, integrity, empathy, and resilience throughout Vanguard, and challenge each member to set and meet individual goals. 

Our school can best prepare each student for an ever-changing world connecting with others on a deeper level with confidence.
We prepare diverse learners to thrive in a diverse world. Contact us today at admissions@vanguardschool.org or visit our website at http://www.vanguardschool.org.
Bright & Smart
Bright & Smart is excited to announce the reopening of our STEAM Center in East Broward for in-person classes.
We have always been a local company, but are thrilled to now have a virtual platform to reach students globally and hope to encourage the development of more STEM skills for students of all ages. We will continue offering Online STEAM Classes.
We have created a curriculum that incorporates science, technology, engineering, and math that makes learning fun and fulfilling. Our curriculum enables children as young as 4 years old to be hands-on creators as they explore, discover, and learn more about their hidden capabilities. We offer classes, camps, and special events for kids and adults.
Take a journey with us as we navigate through the secret passageways of robotics, coding, and engineering, together with some of the most enthusiastic, experienced and caring instructors in the industry. 
Bright & Smart class sizes are limited to six students per group for more personalized instruction.
#STEAM is our Approach. #Learning is our Goal. For more information, call 954-816-3346 or visit http://www.BrightAndSmart.com
School of Rock
On learning music
 A "well-rounded student" is a term thrown around these days, especially when filling out college applications. Understandably, a college would like to invest their efforts into a student who will do great things post-graduation and having a well-rounded student could promote that. It seems that having a well-rounded student should be more than just a key to the doorway for higher education. 
When you have your child in extracurricular activities that are not purely academic based, the benefit is far greater than a single entry on a college form. It has been proven, both empirically and colloquially, that a student who pursues the arts has a more open thought process, can logically assess situations better, will have greater problem-solving skills, and forms more systematic and consistent work habits. 
 A music student at the School of Rock learns how to achieve small scale goals with traditional lessons, which could be defined as weekly self-practice with one weekly assessment. Long term goals would be working on a difficult song or passage, with a goal of performance after a few months, like learning the guitar solos in the Lynyrd Skynyrd song Freebird. They learn how to be a leader in a group setting by playing the drums to a Rush song and making everyone follow their timing. And, they learn how to be a generous contributor to a group by being a 16-year-old shredder guitarist who plays rhythm guitar so the 8-year-old taking her first guitar solo can be heard and supported.
 We need academically sound children, but we also want them to grow up to be fully formed, self-sufficient, responsible adults. Teaching them music or any arts will help them achieve that. Get your kids in music!
Baer Family Early Childhood Learning Center
Baer Family Early Childhood Learning Center Makes its Mark on the East Side
Laughter and joy rule the day at the newly opened Baer Family Early Childhood Learning Center on the Campus of Temple Bat Yam in Ft. Lauderdale. Children, ages two months to five years, learn, grow and play each day in the brand-new preschool building, a unique partnership between the Temple Bat Yam and the David Posnack Jewish Community Center in Davie. The Baer Family Center opened this past January and is celebrating their 1st anniversary. Utilizing DPJCC's highly acclaimed preschool curriculum, the east side of town now mirrors the west, taking pride in the fact that all are welcome, regardless of faith or ethnicity.
The initial idea for the Baer Family Early Childhood Learning Center occurred during a trip to Israel when DPJCC CEO Scott Ehrlich and then Temple president and furniture magnate Jerry Baer had a meeting of the minds with regard to the need for expanded Jewish education in east Ft. Lauderdale. Both realized the inherent value in using a proven educational model to grow the Jewish community in that area. The new preschool, opened in the midst of a challenging year, offers a high-quality, well-rounded curriculum where children learn to master both fine and gross motor skills, adopt social and school readiness skills and take the first steps
toward independence. 
Students thrive in a warm, loving and secure environment. Today, preschoolers enjoy beautifully landscaped age-appropriate playgrounds and bright rooms with high-tech learning tools. The Baer Family Early Childhood Learning Center also offers an after-school program and summer camp for children in kindergarten through fifth grade, five days a week. For more information about preschool, afterschool or summer camp options, or to schedule a school tour, please visit dpjcc.org/baer or contact Beth Hickman at 954-351-5544 or bhickman@dpjcc.org.
Florida Children's Theatre
Florida Children's Theatre (FLCT) offers year-round theatre classes and camps for ages 4-18, including creative drama, acting, musical theatre, circus, private voice, and specialty workshops. FLCT is now located at its new facility at Broward College Central Campus in Davie, with select classes offered at the Galleria Mall. FLCT also produces a full season of shows each year. See website for complete schedule. Additionally, FLCT offers community outreach programming including free performances and workshops, as well as arts infusion education programs. Up-to-date information on classes, tickets, and auditions is available at http://www.flct.org.
Children's Services Council of Broward County (CSC)
The CSC celebrates its 20th year of positively impacting children's lives in Broward by supporting the work of the many agencies engaged in the 2021-22 Youth Summit Series. Organizations that integrate the Broward Children's Strategic Plan are spearheading a series of events focused on different areas of impact: fathers, men, and boys and what they need to thrive; preventing human trafficking and supporting those who have been victimized by it; supporting children and youth with special needs; preventing child abuse and neglect, and more. Log on to http://www.cscbroward.org/youthsummit to find out more or call 954-377-1000.
The Children's Services Council of Broward County: Our Focus is Our Children
Huntington Learning Center
Huntington's Unique Equation for Success
When it comes to learning, our solution is simple. Since 1977, we've combined proven methods with individualized instruction to give students the academic and emotional support they need to build confidence and exceed their potential. We are a learning family, striving to build and maintain relationships that last a lifetime.
Our proven 4-step approach: 
Evaluation: Each student takes a comprehensive academic evaluation that pinpoints strengths and weaknesses. 

Personalized Plan: Based on the results of the evaluation, we develop a personalized learning plan targeted to meet each student's needs. 

Customized Learning: Individualized tutoring is given to help students learn at their pace, and on their level, to build skills, confidence and motivation. 

Communicate Progress: With permission, we keep parents and teachers in the loop with regular conferences to discuss the student's progress.
Call Huntington today at 1-800-CAN-LEARN to learn more.