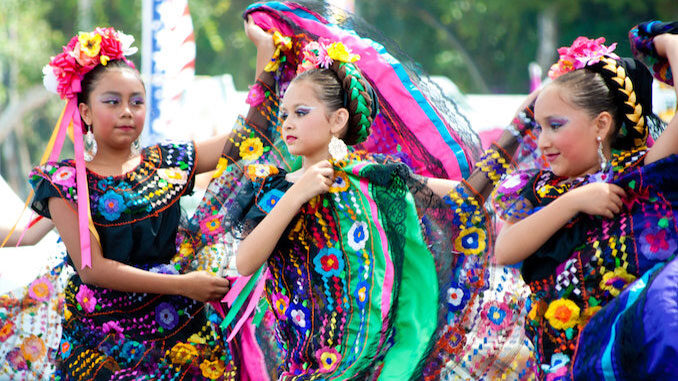 Cities and libraries have scheduled events and celebrations to honor culture throughout the month
Published: August 27, 2021
From arts and crafts to stories and songs, there are many ways to celebrate Hispanic Heritage Month — officially Sept. 15 through Oct. 15 — either by venturing out or staying at home.
On Sept, 16, Downtown Doral Park kicks off a month-long outdoor artist showcase. A variety of local art celebrating Hispanic Heritage will be on exhibit for the public to explore. The display runs through Oct. 14 at 8395 NW 53 St. in Doral. 
Along with the arts come crafts. The Broward County Library offers Take-N-Make Crafts, for which you can pick up a kit at a participating library branch and create a craft at home. Piñata kits are available on a first-come, first-serve basis from Sept. 13 through Oct. 15 at the Tyrone Branch Library In Fort Lauderdale, and Worry Doll supplies are offered at the Pompano Beach Library. 
The library systems in Broward, Miami-Dade and Palm Beach also have a full lineup of virtual family programming, including bilingual storytelling, sing-alongs, magic and more. The Palm Beach County Library has a Hispanic Heritage Month link on its website dedicated to at-home activities, book recommendations, games, and arts and crafts for all ages. 
Let's not forget the music! The city of Miramar celebrates the contributions of Hispanic countries with a concert Sept. 17 from 8 to 10 p.m. at the Miramar Cultural Center, 2400 Civic Center Place. 
For event updates throughout the month, visit https://www.southfloridafamilylife.com.