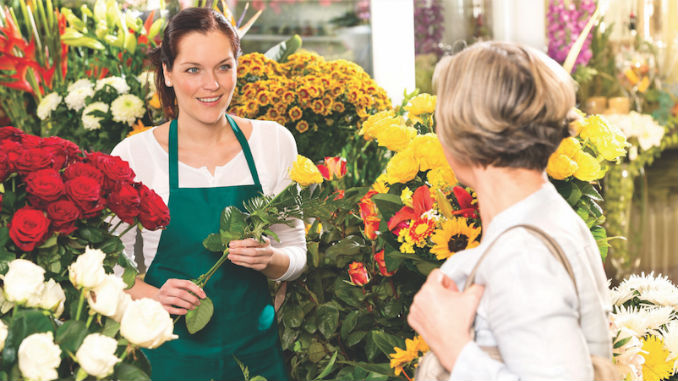 Part-time jobs for full-time parents.
Published: October 31, 2018
By: Lela Davidson
It won't be long — if it hasn't happened already — till the holiday-shopping blitz begins bombarding us with commercials, ads and all manner of incentives to spend, spend, spend. You won't be alone if you find yourself wishing you had a little extra cash to put toward your family's ever-expanding gift lists. And you wouldn't be alone if you find yourself thinking that a part-time or temporary job might fit the bill. 
 If that sounds like you, know that there are plenty of great part-time jobs for parents. What you really want is a gig that benefits you and your family, instead of simply adding to your already heavy load. The trick is to find a job that fits your personality and provides a sense of satisfaction — and one that won't leave you feeling drained after your shift. Here are some suggestions to fit the type of parent that you are. 
For the Social Parent
If you love play dates and the PTA, you may excel in sales. Even with a limited amount of time available to work, you can earn maximum cash in this field. Salespeople often control their own schedules. And talking to other adults is a welcome break from toddler conversation. 
Daytime salespeople pitch everything from advertising to retail products. However, don't despair if your sunlight hours are consumed in parental chores. Jobs like home party sales leverage your social personality in the evening. These companies sometimes get a bad rap, but most are extremely reputable, offer a quality product and equip novice salespeople with every tool to earn extra cash.
For the Highly Organized Parent
If you love a good spreadsheet, consider becoming a real estate appraiser. Depending on where you live, that may involve completing a minimum number of education hours and working under the supervision of a licensed appraiser. This work can often be done in off-hours. 
Another often-overlooked job is that of notary, but not just an ordinary notary — a mobile notary. There are very few requirements to become a notary, so as long as you have not been convicted of a felony, you should qualify. Sites like Indeed.com and GetNotaryJobs.com can help you connect with companies that need notaries to witness signings of various legal documents. Reliable and professional mobile notaries set their own schedule and take as many, or as few, assignments as they like.
For Deal-Seeking Parents
These parents have virtually unlimited part-time employment options depending on where they want to save. Going broke buying kids clothes? Sign on at The Gap. Need to redecorate? Take a few hours at Pottery Barn. Like to travel? Flight attendants aren't the only ones with airfare benefits. Airline ticket agents and even call center employees travel on the cheap, too — from free or reduced fares to discounts on resorts and attractions. Airline gigs are the ideal solution for those who have extended family in far-away places. 
If none of these options excite you, you can still save a lot of money by working through a temp agency to get retail inventory jobs. You can "earn" a lot by being the first to know what's about to hit the clearance rack.
For Parents Who Can't Get Enough 
Some parents love cuddling babies, others live for wrangling toddlers, and some just can't get enough of settling schoolyard disputes. If other people's children don't drive you insane, jobs in childcare or education are a natural choice. These positions put your vast parenting skills to use while providing valuable benefits. Free tuition is often worth more than the actual paycheck. 
Other great perks include school-day schedule and sometimes medical and retirement benefits. For super flexibility, check out substitute teaching. A good place to start is www.teachercertificationdegrees.com.
For Crafty Parents
If you like to work with your hands, you can probably find a local florist, caterer or decorator who needs help. While this can provide some hourly wages, don't overlook the opportunity to create your own part-time business. It has never been easier to start and nurture a business based on your love of tinkering, painting or gluing stuff together. 
These are only a few of the many options available for part-timers today. Whatever your style, take the time to match it to your job search. It may not only pay off financially, but it could also make you happier — and that almost always makes for better parenting!
Lela Davidson is a former CPA and an award-winning author of Faking Balance: Adventures in Work and Life and Blacklisted from the PTA. Her part-time jobs involve sharing her thoughts on marriage and motherhood in magazines and websites.