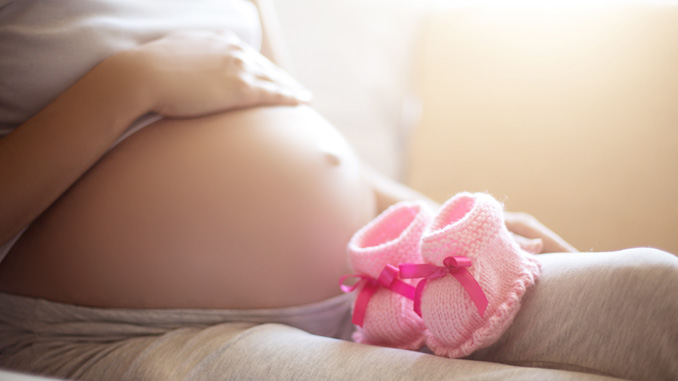 To help moms & dads navigate the journey of pregnancy and parenthood, here is a sampling of some of our favorite resources in and around Miami-Dade County.
Published: February 27, 2019
Maternity Hospitals
Baptist Hospital
8900 N. Kendall Dr., Miami
786-596-1960
The Family Birth Place at Baptist Hospital was created with parents in mind with a warm and comfortable environment and specially designed birthing suites. The latest technology is readily available for mothers and newborns, and neonatologists are available 24 hours a day for babies who need extra attention. Programs for expectant parents include labor and delivery, breastfeeding and newborn care.
Homestead Hospital
975 Baptist Way, Homestead
786-578-0114
Homestead Hospital offers the comforts of home with the safety and security of a modern, technologically advanced hospital unit. Nurses are experienced in labor and delivery, newborn nursery and postpartum care. Anesthesiologists are available 24 hours a day and neonatologists are readily available for babies who require special, intensive medical care.
Jackson Health System
Jackson Memorial Hospital; 1611 NW 12 Ave., Miami
Jackson North Medical Center; 160 NW 170 St., North Miami Beach
Jackson South Medical Center; 9333 SW 152 St., Miami
Jackson Health, designated by the World Health Organization and United Nations Children's Fund as officially meeting Baby-Friendly standards, provides maternity care at Jackson Memorial, Jackson North and Jackson South locations. A variety of birthing options are available, and specialists in maternal-fetal medicine, neonatal care and critical care are always on hand if needed.
Kendall Regional Medical Center
11750 SW 40 St., Miami
305-223-3000
Kendall Regional strives to provide individualized, quality maternity and newborn care with compassion and respect in a warm environment. The newly remodeled labor and delivery rooms offer a relaxing setting with state-of-the-art technology. The secured maternity unit features 12 labor and delivery rooms, 2 operating rooms, a 4-bed recovery room, 23 private post partum rooms, a nursery, an 8-bed Level II and 5-bed Level III Neonatal Intensive Care Unit.
Mercy Hospital
3663 S. Miami Ave., Miami
305-854-4400
The newly remodeled maternity wing at Mercy Hospital offers private birthing suites and spacious private postpartum suites with views of Biscayne Bay. The hospital's Level II Neonatal Intensive Care Unit, special care nursery and an expert neonatologist are available 24 hours a day should the need arise. Mercy Hospital also offers childbirth education classes, lactation services, prenatal education, infant CPR and more.
Palmetto General Hospital
2001 W. 68 St., Hialeah
305-823-5000
The recently expanded Maternity Care Center at Palmetto General Hospital provides comprehensive services for expectant mothers through every stage of pregnancy. The team is comprised of board eligible and certified physicians and an experienced, multilingual nursing staff. A number of maternity education classes including Childbirth Preparation, Infant Breastfeeding, Newborn Care and Infant and Child CPR are offered.
South Miami Hospital 
6200 SW 73 St., South Miami,
786-662-4000
The Center for Women & Infants at South Miami Hospital is equipped with leading-edge technology and a team of highly skilled doctors, specialists and nurses to care for mothers and newborns from preconception to delivery. A Great Expectations program offers parents information about childbirth and parenting, and a Fetal Special Care and Maternal-Fetal Special Care Unit is available for high-risk pregnancies.
West Kendall Baptist Hospital
9555 SW 162 Ave., Miami
786-467-2000
Equipped with modern technology and a skilled staff, the Beautiful Beginnings Family Birthing Place focuses on a patient and family-centered care philosophy. The Beautiful Beginnings Program for Expectant Parents offers a variety of classes for
new and experienced parents including topics childbirth preparation, breast-feeding, newborn parenting, epidural anesthesia, Cesarean births
and infant CPR.
Adoption Resources
A Child is Waiting
This free resource takes you through the typical 10 steps to adopt, from thinking about which type of adoption is right for you to celebrating adoption day.
Childnet
954-414-6000
Florida Department of Children and Families
866-762-2237
Florida's Adoption Information Center
800-96-ADOPT
Forever Family
1-888-365-FAMILY
Breastfeeding
Most hospitals offer breastfeeding classes, lactation specialists and support groups. In addition, check out these resources.
Breastfeeding Helpline
1-800-994-9662
National helpline offers support from trained breastfeeding counselors in both English and Spanish.
La Leche League
Mother-to-mother support, encouragement, information, and education.
Infertility
Resolve
A national nonprofit support group to assist couples dealing with infertility issues.
Medical Insurance
Florida KidCare 
888-540-5437
Free or low-cost health insurance for children, sponsored by the state of Florida.
Moms' Groups
MOMS Clubs
Connect with other moms in your neighborhood for social gatherings, playdates and more. Chapters exist in many communities, or get support to start your own club.
Mothers of Preschoolers
Meet other like-minded moms through this international support network of Christian women with preschool children. Groups meet regularly at churches in Miami, Miami Springs, Palmetto Bay, Cutler Bay, Homestead, and other communities. Check their website for locations.
Postpartum Depression
Postpartum Support International
800-944-4773
Postpartum Support Online
Support for Parents
Family Central
10800 Biscayne Blvd., North Miami
305-749-8600
Not-for-profit agency offers child care assistance, counseling, education, family therapy and more.
Start Coalition of Miami-Dade
7205 NW 19 St., Miami
305-541-0210
Serves as part of a statewide network of community-based organizations to reduce Florida's high infant mortality and improve the lives of pregnant women and their families. The Coalition is responsible for the establishment and oversight of the Miami-Dade Healthy Start system, which includes directing local, state and federal funding and provides oversight to local community organizations that deliver direct services to pregnant women and families of newborns, continuous care coordination to pregnant women and children birth to age three, evaluating services and the needs of the community, and quality assurance and improvement responsibilities.