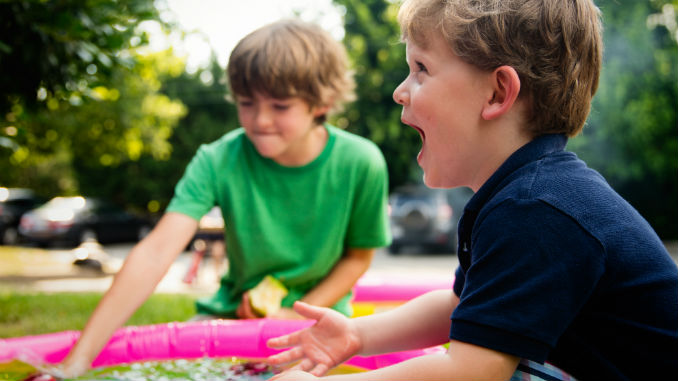 Local autism-friendly happenings shine a light on the spectrum
Published: March 26, 2019
April is one sensory-friendly month for children and adults affected by autism.
Not only does April 2 mark annual World Autism Awareness Day, designated by the U.N. General Assembly and first observed in 2008, it also kicks off World Autism Month.
In recognition, hundreds of thousands of landmarks, buildings, homes and communities around the world will go light blue, the sensory-friendly color. Throughout the month, special events and educational activities will promote understanding, acceptance and support of people on the spectrum.
Broward is no exception. Among the autism-friendly happenings around the county are:
Connect & Play on World Autism Awareness Day. April 2, 4:30-8pm, South Side Cultural Arts Center,701 S. Andrews Ave., Fort Lauderdale
The free, family-friendly event features bounce houses, carnival games, interactive activities, live performances, face painting, a balloon artist, a resource fair and a chill zone sensory room.
Sensory Sunday – Celebrating Autism Awareness Month. April 14, 10am-noon, Young At Art Museum, 751 SW 121 Ave., Davie
Activities include a collaborative, giant puzzle piece wall, a friendship color collage workshop, and the Move-it-Sunday music and movement program. All activities are included in the regular admission price, but free admission will be provided for families who take part in an on-site study benefiting autism research. The event is part of the museum's recent initiative, YAA for ALL: Access to Lifelong Learning. For more information, visit www.youngatartmuseum.org/yaaforall.php.
Sensory-Friendly Screening: Deep Sea. April 20, 10am, AutoNation IMAX Theater, 401 SW Second St., Fort Lauderdale
Thanks to the Museum of Discovery and Science's recently launched third-Saturdays series, people on the spectrum can enjoy IMAX movies in an environment adapted especially for them. Endorsed by the Autism Society of Florida, the screenings include raised lights, lowered sound and films in 2D. The audience is free to move about, and families are permitted to bring their own gluten-free snacks or other small items to enhance their comfort. Regular ticket prices apply. For tickets and information call 954-713-0930 or visit www.mods.org/imax/sensoryfriendly. 
Sensory-Friendly Performance: Pete the Cat. April 27, 3pm, Broward Center for the Performing Arts, Amaturo Theater, 201 SW Fifth Ave., Fort Lauderdale
Just across from the IMAX theater, the Broward Center offers similar special accommodations for theater-goers on the spectrum. The productions include special seating arrangements, pre-curtain activities, stage and lighting modifications, lower sound and availability of noise-cancelling devices. Plus there's a quiet room for those experiencing sensory overload. Recommended for pre-K-age 3, Pete the Cat follows a new adventure of the hilarious blue feline. For tickets visit www.browardcenter.org.