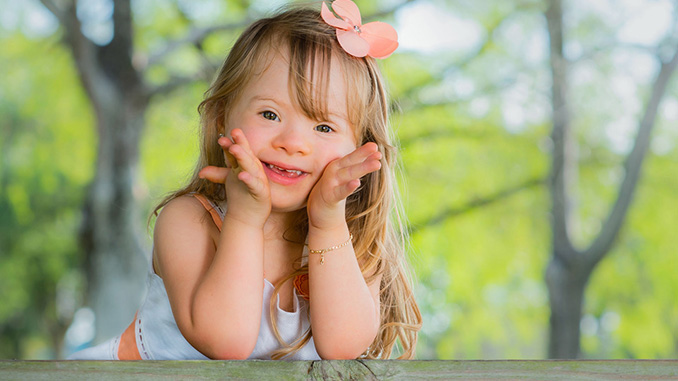 From expert assessments to respite care, Miami-Dade County has many resources to help your child reach his or her full potential.
Published: April 29, 2019
Adaptive Recreational Activities
Miami-Dade County Parks and Recreation
Miami-Dade County's parks department offers extensive programs for those with physical, developmental, intellectual, visual and hearing disabilities. Activities include adaptive sports programs, aquatics, social gatherings and special events.
305-755-7848
TTY Line: 711
Special Olympics
This global organization oversees year-round sports training and competition for developmentally disabled individuals ages 8 and up. Provides training through schools and individual programs in a variety of different sports. 155 S. Miami Ave., Miami.
305-406-9467
www.specialolympicsflorida.org/miami-dade 
Autism
Autism Society of America
Provides support, resources and advocacy to parents of children with autism spectrum disorder.
Autism Speaks
Promotes understanding and acceptance, advocacy and support, and research and screening of those with autism spectrum disorder and related conditions. 5805 Blue Lagoon Dr., Miami.
786-235-1165
Miami Autism Recovery Preschool
MARP prepares young children on the Autism spectrum for a smooth introduction to school through therapies, developing social interaction through play, and customizing meals adapted to each child's dietary needs. 1245 NE 201 Terrace, Miami.
786-251-4092
www.miamiautismrecoverypreschool.com
The Victory Center
Center provides children with autism and related disabilities comprehensive individualized treatment through specialized programming including Behavior Intervention, Academic Programs, Parent Training, Summer Camp and more. 18900 NE 25 Ave., North Miami Beach.
305-466-1142
UM-NSU CARD
Based at the University of Miami and Nova Southeastern University, the Center for Autism & Related Disabilities (CARD) is a state-funded organization that offers free services for those with autism spectrum disorder, dual sensory impairment and related disabilities.
305-284-6563
Bereavement Support
Children's Bereavement Center
Grief support group for children, teens, young adults and families seeking support after the loss of a loved one. Free groups take place across Broward and Miami-Dade counties.
305-668-4902
Early Intervention
Nicklaus Children's Hospital Fetal Care Center
Scheduled to open this summer, this high-risk infant delivery unit is specially designed for unborn children pre-diagnosed with a medical condition that will require advanced medical intervention after birth. 3100 SW 62 Ave., Miami.
www.nicklauschildrens.org/fetalcare
Sunrise Community
Education and early intervention services, adult and pediatric therapy programs and childcare services are some of the programs offered to those with intellectual and developmental disabilities. 9040 Sunset Dr., Miami.
305-596-9040
Family Support
Agency for Health Care Administration 
Helps Medicaid consumers navigate the Medicaid system. Provides a list of doctors and specialists but does not determine eligibility. 1400 W. Commercial Blvd., Fort Lauderdale
888-419-3456 
Agency for Persons with Disabilities 
Supports people with developmental disabilities in living, learning and working in their communities. Provides Medicaid waiver services. 201 W. Broward Blvd., Fort Lauderdale.
954-467-4218
Disability Rights Florida
Assists people with disabilities in applying for and receiving services from rehabilitative programs.
800-342-0823
TDD: 800-346-4127 
www.disabilityrightsflorida.org
Family Network on Disabilities
Part of a statewide network serving families with special needs. Provides tutorials, workshops and assistance for parents of children with developmental disabilities. Some eligibility requirements may apply.
754-444-6550
Florida Mentor Network
Part of a national network of health and human services providers, this network offers community-based support for adults and children with intellectual and developmental disabilities as well as medically complex needs.
Florida's Voice on Developmental Disabilities
A statewide volunteer advocacy organization comprised of family and friends of persons with developmental disabilities.
Miami-Dade County Schools
There are many resources available through the public schools that are tailored to benefit the individuals needs of each student.
Muscular Dystrophy Association
Care Center offers assistance for those with neuromuscular disease. Kessenich Family MDA/ALS Center at The University of Miami, 1150 NW 14 St.,Miami.
305-243-7400
Parent to Parent of Miami
Organization provides information, educational training and support to families, children and adults with disabilities and special needs. Programs include workshops, online training, events and more. 7990 SW 117 Ave., Miami.
305-271-9797
The Advocacy Network on Disabilities
Assists individuals with disabilities and their families in need of support and services. 7990 SW 117 Ave.
305-596-1160
The Children's Trust
Provides children with special needs and those belonging to special populations with resources and support through a variety of programs and events. 3150 SW Third Ave., Miami.
305-571-5700
Finding Friends
Best Buddies 
Pairs people with intellectual disabilities in one-to-one friendships with middle and high school students. Also offers a program for adults. 100 SE Second St., Miami.
305-374-2233
Hearing, Speech & Vision 
Florida Division of Blind Services
State-sponsored programs for those up to age 21 who are visually impaired or have a disease that will lead to blindness. 401 NW Second Ave., Miami.
305-377-5339
Hearing & Speech Center of Florida
Non-profit organization provides hearing and speech-language therapy services, hearing testing, dispensing of hearing aids and more. 9425 SW 72 St., Miami.
305-271-7343
www.hearingandspeechcenter.org
Miami Lighthouse for the Blind and Visually Impaired
Programs for blind and visually impaired adults and children include music education, braille music lessons, academics, summer camp, employment transition programs and more. 601 SW Eighth Ave., Miami.
305-856-2288
Stuttering Foundation of America 
Provides free online resources, information, services and support to those who stutter and their families.
1-800-992-9392
UM Audiology/Speech/Language Services
The Division of Audiology and Speech-Language Pathology at the Mailman Center for Child Development focuses on the communication needs of infants, toddlers and school-aged children including hearing screening for newborns, early detection of hearing loss, speech and language evaluations, hearing-aid dispensing and programming and more. University of Miami Health Systems.
305-243-5937
Mental Health
Mental Health Association of Southeast Florida  
Prevention programs, community education, advocacy and opportunities for empowerment of persons with mental illness. Programs include services, support, mentoring, art and music therapy, and more.
954-746-2055
National Alliance on Mental Illness
Support, advocacy and education for people with mental illnesses, their families and friends.
954-316-9907
SEDNET (Severe Emotional Disorders)
Multi-agency effort dedicated to improving services to children and adolescents with serious emotional disturbances.
305-598-2436
Respite
ARCH National Respite Network
National database provides state-by-state help in choosing family caregivers and resources to match specific needs.
Special Education
Florida Diagnostic & Learning Resources System 
State-supported program provides support services and resources for those that have concern for and serve children with exceptionalities.
The Arc of South Florida
Organization serves more than 60,000 Miami-Dade County citizens with intellectual and developmental disabilities. Programs for children and youth include early intervention, educational opportunities and camp programs. 15280 NW 79 Court, Hialeah.
305-759-8500
Support Organizations
Easterseals South Florida
Easterseals provides services to help children and adults with disabilities and/or special needs as well as support to their families. 1475 NW 14 Ave., Miami.
305-325-0470
www.southflorida.easterseals.com
United Community Options
Formerly United Cerebral Palsy, this organization helps children with a range of needs and abilities maximize their intellectual, physical, social and emotional development through preschool and after-school programs and summer and transitional programs for children with special needs. In addition, UCO offers in-home respite care workers to give family members time for themselves.
www.unitedcommunityoptionssfl.org
Therapy Centers
Nicklaus Children's Hospital
The Nicklaus team offers a full range of bilingual diagnostic and therapeutic services to meet the needs of infants, children and adolescents. Specialists include audiologists, occupational therapists, physical therapists and  speech language pathologists. The rehabilitative program includes both inpatient services and outpatient care.
Therapies 4 Kids 
Pediatric intensive fitness programs for children and adults with neurological disorders such as cerebral palsy, autism and stroke. Five south Florida locations. 2955 Coral Way, Miami.
954-828-0425
Transitioning to Adulthood
Center for Independent Living South Florida
Non-profit organization provides advocacy, peer support, independent living skills training, information and referral, and community and
youth transitions. 4770 Biscayne Blvd., Miami.
305-751-8025
Turning 18
A free, non-profit service that helps parents of children with developmental disabilities navigate legal options as their child reaches adulthood.
From acting and art to swimming and fitness, these activities are designed to make kids feel at ease while focusing on their abilities rather than their disabilities.
All Kids Included
This accessible arts program for kids, a program of the Miami-Dade Department of Cultural Affairs, promotes inclusive arts and cultural programs at a variety of locations including weekly classes in visual arts, dance and animation; a summer camp in animation and filmmaking for teens and young adults on the autism spectrum; painting for kids of all abilities; and Sensory-Friendly Programs at theaters and museums. Free and low-cost activities take place all year long throughout the county including the All Kids Included Family Arts Festival on Saturday, May 4 from 10am-4pm, at South Miami-Dade Cultural Arts Center, 10950 SW 211 St., Cutler Bay. The free event includes activities, art, storytelling, music, dance and more, for kids of all abilities.
Alper JCC 
The Shirley and Chester Paul Special Needs Program offers a range of fun, stimulating and dynamic activities for children, teens and adults with cognitive and/or physical disabilities. Programs include fully inclusive camps with a variety of activities, including indoor/outdoor games, swimming, cooking, field trips and more, as well as the J-Club for Special Needs Youth for high-functioning children ages 7-12, and the the Clayton Feig Teen & Young Adult Club for high-functioning teenagers ages 13-17 who have special needs. 11155 SW 112 Ave., Miami.
305-271-9000
AMC Theatre
Lights are up, the sound is down and kids are free to move around during the monthly sensory friendly screenings at AMC Theatre. Check individual location for show times.
Area Stage Company
ASC's Inclusion Theatre Project (ITP) serves aspiring student actors across South Florida, ages 5 and up, with developmental disabilities. Students develop theater skills and experience socially-relevant and impactful artistic interactions aimed to inspire change and foster understanding in audiences and in the community. Coaches also travel to local schools to provide on-site training to individuals who might otherwise not have the opportunity to explore and access their abilities through the arts. 1560 S. Dixie Hwy., Miami.
305-666-2078
Chuck E. Cheese's
This arcade location opens its doors two hours early the first Sunday of every month for Sensory Sensitive Sundays, a time specially designed with reduced lighting and noise and less crowding for children with autism and special needs. 8701 SW 124 Ave., Miami.
305-270-8716
Coral Gables Art Cinema
The Cinema will screen a free, sensory-friendly movie with increased lighting and decreased sound for all ages on Saturday, May 18. Includes popcorn and a small drink. Reserve tickets in advance at www.playgables.com. Noon-2pm, 260 Aragon Ave., Coral Gables.
305-460-5344
Miami Children's Museum
Stop by the second Saturday of every month for Sensory Friendly Saturdays to explore the museum in a sensory modified supportive setting designed for children with autism spectrum disorder, sensory processing disorders and global developmental delays. 980 MacArthur Causeway, Miami.
305-373-5437
Miami Seaquarium 
The venerable attraction welcomes special-needs children, including hosting tours for groups such as Miami Children's Hospital and Lighthouse for the Blind. 4400 Rickenbacker Causeway, Miami.
305-361-5705
Miami-Dade County Parks 
The Parks, Recreation and Open Spaces Department has a wide range of activities for special populations including a free Junior Wheelchair Tennis Program, Learn-to-Swim Program, beach wheelchairs and pool lifts, sports programs for children with autism, a Jr. Paralympic Sports Club and more. See website for locations and details.
Miami-Dade Public Library System
Library locations offer a variety of regularly scheduled sensory-friendly activities, including Sensory Friendly Storytime, Rockin' & Readin' for Preschoolers, and All things "STEAM" Day at the Coral Reef Branch; Friendship Circle at the Library at the Pinecrest Branch; and Signing Stories told in American Sign Language at the West Dade Regional Branch. Check your local branch for activities.
Saddle Up for Autism
The American Autism Association program at El Paso Ranch uses horseback riding and horse knowledge to build skills for each rider, as well as giving children the opportunity to interact with other animals and engage in games and activities with the other children. El Paso Ranch, 18351 SW 184 St., Miami.
Shake-A-Leg Miami
Utilizing the marine environment, this organization aims to improve the health, education and independence of children and adults with physical, developmental and
economic challenges in an inclusive setting with activities including sailing, adaptive water sports, recreational programming and more. 2620 S. Bayshore Dr., Miami.
305-858-5550
Water Ski Clinic at Amelia Earhart Park
Presented by Miami-Dade Parks, this free adapted water ski program scheduled for May 10-11 is open to individuals with physical and visual disabilities. No experience is necessary. Pre-registration is required, and space is limited. 9:30am-3:30pm, Amelia Earhart Park, 401 E. 65 St., Hialeah.
305-234-1673