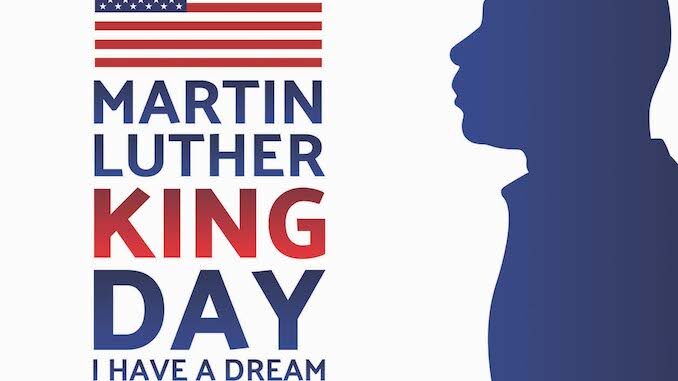 Event honors the life and legacy of MLK Jr.
Published: December 23, 2021
Following an 8-mile Miami route that Dr. Martin Luther King Jr. once traveled himself, a procession of marching bands and community members will proceed together on MLK Jr. Day, Monday, Jan. 17, to remember the civic leader. 
The 45th annual event, part of the national registry of MLK Holiday celebrations honoring King's dream for unity, freedom, social and economic equality, justice and sustainability, is the oldest and largest MLK celebration in the country. 
This year's 2.5-hour parade, themed "Driving the Dream Forward," begins at 11 a.m. along NW 54th Street from NW 10th Avenue to NW 32nd Avenue. 
The route covers ground that Dr. King traveled as a frequent visitor to Miami in the 1950s and 1960s. Before giving his famous "I Have a Dream" speech on Aug. 28, 1963, Dr. King delivered a version of it locally at the Hampton House hotel in 1960.
In addition to the parade in his honor, an afternoon of scheduled festivities includes live music, dance, theatrical performances, children's activities and vendors at Martin Luther King Jr. Memorial Park at 6000 NW 32nd Court until 5 p.m.
A Children's Village, geared toward kids ages 5-14, touts interactive games, sports and physical challenges, exploration of MLK history, and a creative arts project that spotlights the message of MLK. There will also be a Food Corner where local restaurants, food trucks and grocers fill the void with a range of dishes, including barbecue, jerk ribs and chicken, conch fritters, griot, tamales and more.
For more information, visit www.mlkparadeandfestivities.org.