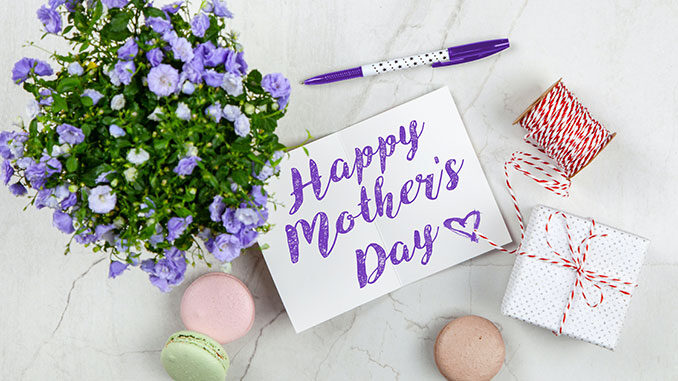 You don't need to buy flowers or fancy gifts 
to show Mom you care.
Published: April 28, 2022
Here are some simple ways to let her know how much she is loved.
Happy Tales
Tuesday, May 3
Kids ages 5-11 can spend quality time with Mom with Mother's Day themed stories and activities at the library.
Pre-register online. 4-5pm, West Regional Library, 8601 W. Broward Blvd., Plantation.
Mother's Day Craft
Monday-Saturday, May 3-7
Stop by the Broward County Main Library during business hours to pick up a freecraft kit to make Mom a special gift at home.
Main Library, 100 S. Andrews Ave., Fort Lauderdale.
Mother's Day Card Craft
Wednesday, May 4
Kids can make Mom a light up Mother's Day card to brighten her day.
2:30-3:30pm, Pembroke Pines/Walter C. Young Resource Center, 955 NW 129 Ave., Pembroke Pines.
Double Surprise Gift
Wednesday, May 4
Make Mom's day extra special by making her a card and crafty flower bouquet.
Ages 8-11. 4-5pm, International Mall Branch Library, 10315 NW 12 St., Doral.
Mother's Day Celebration
Thursday, May 5
Enjoy time together with stories, songs, crafts and other fun activities. Pre-register online.
4:30-5:30pm, Lauderhill Towne Centre Library, 6399 W. Oakland Park Blvd., Lauderhill.
Mother's Day Artisan Market
Saturday, May 7
Find something special for Mom at this market that includes vendors, live music and interactive activities.
Admission is free. 2-6pm, Downtown Doral Park, 8395 NW 53 St., Doral.
305-593-6600
Mother's Day Origami Flowerpot Card
Sunday, May 8
Enjoy a fun family day creating an origami tulip card.
Noon, Morikami Museum and Japanese Gardens, 4000 Morikami Park Rd., Delray Beach.
561-495-0233
Mother's Day at Deering
Sunday, May 8
Pack a lunch and bring the family for a picnic with a beautiful backdrop or take a Mother's Day Bay Cruise departing from the Deering Estate grounds.
10am-4pm, Deering Estate, 16701 SW 72 Ave., Miami.
305-235-1668