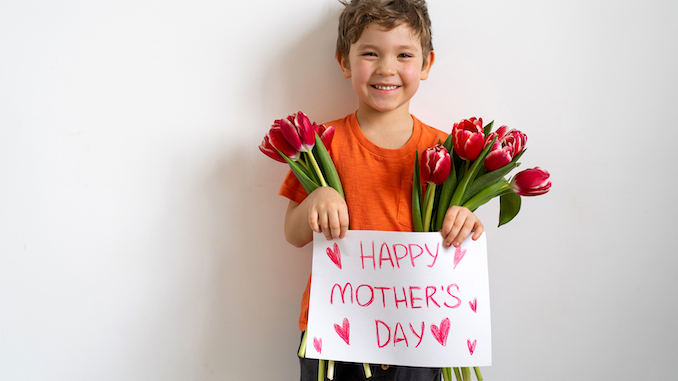 Mother's Day events in Broward, Miami-Dade and Palm Beach Counties
Published: May 1, 2023
There's no greater gift — to give or receive — than spending quality time with family. Here are some events and activities to enjoy together in honor of Mother's Day this year.
Mother's Day Bouquet
Wednesday, May 3
Bring along a package of Lindt truffles to create an adorable bouquet of truffle flowers. 5-5:45pm, Southwest Regional Library, 16835 Sheridan St., Davie.
http://www.broward.org/library
Mother's Day Celebration
Saturday, May 6
Kids can celebrate Mom and make her feel special by creating a unique, artistic gift.
1:30-2:30pm, Miramar Branch Library, 2050 Civic Center Place, Miramar.
http://www.broward.org/library
Mother's Day Card Craft
Wednesday, May 10
Enjoy time together with stories, songs, crafts and other fun activities. Pre-register online. 6:30-7pm, Lauderhill Central Park Library, 3810 NW 11 Place, Lauderhill.
http://www.broward.org/library
DIY Mother's Day Floral Arrangement
Wednesday, May 10
Kids can create a fresh floral arrangement to give to mom or someone special. Pre-registration required. Ages 8 and up. 5:30-6:30pm, Golden Glades Branch Library, 100 NE 166 St., Miami.
Mother's Day Crafternoon
Thursday, May 11
Spend some special time together by making handmade jewelry. 3-4pm, Riverland Branch Library, 2710 W. Davie Blvd., Fort Lauderdale.
http://www.broward.org/library
Mother's Day Tea
Saturday, May 13
Don't be late for this very important date that includes a tea party with an Alice in Wonderland theme. Pre-registration required. Ages kindergarten and up. $30 for mom and child. 10am-noon, Memorial Park, 9001 SW 51 St., Cooper City
954-434-4300
Mother's Day Tea Party
Saturday, May 13
Enjoy family time together with a tea party, craft activity and music. Supplies provided. Ages 6-12. Coconut Grove Branch Library, 2875 McFarlane Rd., Miami
Mother's Day at Deering
Sunday, May 14
Pack a lunch and bring the family for a picnic with a beautiful backdrop or take a Mother's Day Bay Cruise departing from the Deering Estate grounds. $7-$50. 10am-4pm, Deering Estate, 16701 SW 72 Ave., Miami,
305-235-1668