Region: Broward County Category: Academic & Enrichment Camps, Creative Arts Camps, Day Camps, General Academics Camps, Science Camps Camp Activities: Archery, Art, Arts & Crafts, Baseball & Softball, Basketball, Ceramics & Pottery, Chess, Cooking, Counselor Training (CIT), Dance, Drawing & Painting, Farming - Ranching - Gardening, Field Trips, Fishing, Other, Other Arts, Painting, Pottery, Sculpture, Team Building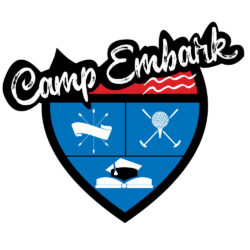 For kids aged 5-11, Camp Embark offers a unique, fun, and memorable experience. Our programs are designed to develop entrepreneurial values and mindsets, areas that will have a great impact in the future.
We offer a wide range of wonderful activities that ensure every camper has a FANTASTIC time, doing things they love. Every day brings new games, arts, and sports, as well as opportunities for personal growth in a SAFE environment, supervised by qualified staff members.
Some of our activities below:
Arts: Dance, drawing, literature, Jewelry, music, painting, printmaking, sculpture, and theater.
Sports: Invasion Games, Net Games, Fielding & Striking Games, Target Games.
STEM: Woodwork, Mad Science, Engineering, Robotics
Life: Entrepreneurship, Financial Literacy, Gardening
Outdoors: Fishing...
Water activities
Field Trips
Fun Friday
Camp Biz Fair
Address: 2413 Main Street #120, Miramar Fl 33025
Phone: (954) 654-4091
Phone 2: (754) 209-3629
Gender: Coed
Minimum Age: 5
Maximum Age: 11
Year Established: 2019
Capacity: 75
Average Cost Per Week:
$199-$209
Average Cost Per Day:
$45
Camp Length: 9 weeks
Camp Days: M-F
Season Starts: June 13, 2022
Season Ends: August 12, 2022
Financial Aid: No
Location:
---