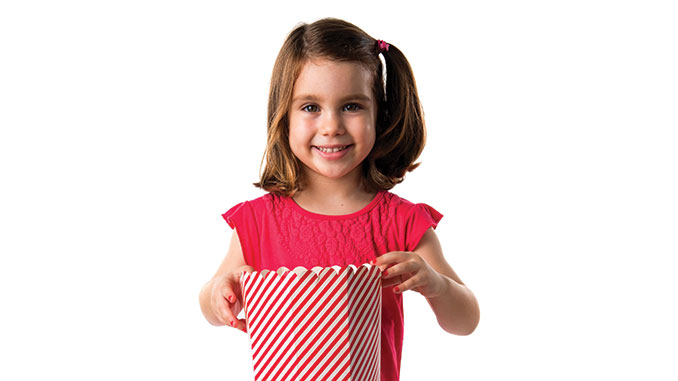 Looking for a fun way to beat the heat on a summertime Sunday afternoon? 
The Aventura Arts & Cultural Center's got you covered with a film series that parents may like as much as the kids — the showings are free and, for the kids, so is the popcorn! 
As if that wasn't enough, the Summer Family Film Series also comes with complimentary face-painting. The movies are pretty cool, too — all three are either Academy Award winners or nominees. All showings are at 11 a.m.
Moana, July 14, Rated PG
Kicking off the series is Disney's sweeping CGI-animated story of a fearless teenager's daring journey to save the people of her island. After an action-packed adventure with enormous monsters and impossible odds, Moana fulfills her quest and discovers the one thing she's always sought: her own identity. 
Coco, Aug. 4, Rated PG
The winner of Oscars for Best Animated Feature and Best Original Song, Coco follows young Miguel's dreams of becoming an accomplished musician — despite his family's generations-old ban on music. Desperate to prove his talent, Miguel finds himself in the colorful Land of the Dead and embarks on an extraordinary journey to unlock the real story behind his family history. 
The Wizard of Oz, Sept. 8, Rated G
Sure, it's almost as much of a holiday tradition on TV as turkey is on the table, but on the big screen, this classic is a rare treat. In the digitally restored and remastered special edition of this 1939 Academy-Award winner, Dorothy is magically transported into the enchanted land of Oz via a tornado and then… well, you know. 
 Seating for all shows is general admission. Reservations are required through Ticketmaster online at www.aventuracenter.org, by phone at 877-311-7469 or in person at the center box office, which is open Tuesday through Saturday noon-5pm and 90 minutes before each performance. Lap tickets are available at the box office on the day of the event for children 12 months and under. 
The Aventura Arts & Cultural Center is at 3385 NE 188 St.