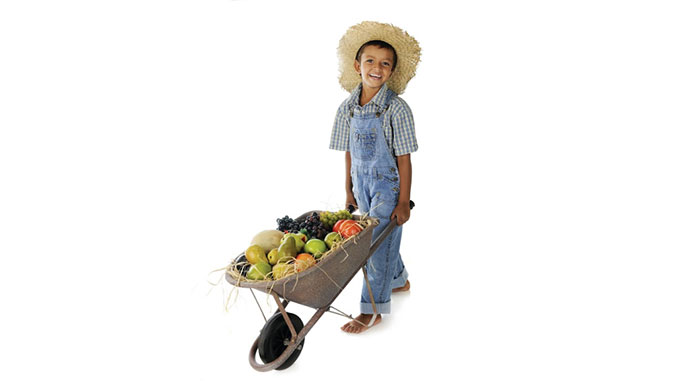 The latest catchword for all good things edible is "locally sourced." And many of the trend's exponents can be found at farmers markets throughout Miami-Dade. Here is a selection of markets that regularly bring local, fresh produce and artisan products into communities from Aventura to South Dade, from the beaches to the Everglades. 
ADRIENNE ARSHT CENTER MARKET MONDAYS. Experience a different kind of culture at the Arsht Center, where the Farmers Marketplace offerings vary each week. The market features Florida-grown produce from Urban Oasis Project and Laura's Produce and prepared foods from local Miami favorites. There are also periodic workshops, cooking demonstrations, live music and children's story times. 4-8:30pm, Adrienne Arsht Center for the Performing Arts, 1300 Biscayne Blvd., Miami, 305-949-6722.
AVENTURA MALL FARMERS MARKET. The Aventura Market – Farmers & Artisans features a weekend array of fresh products from more than 25 local vendors, including artisan bread, exotic fruits and juices, nuts of all varieties, teas, handcrafted jewelry, perfumed oils, homemade baked treats and much more. Saturdays, 10am-9:30pm, and Sundays, noon-8pm, in Center Court, 19501 Biscayne Blvd., 305-935-1110.
BAYSIDE FARMERS MARKET. A fun, fresh market at Bayside Marketplace offers fresh produce and food provided by local merchants. Sundays, 11am-6pm, at the main entrance by the Bayside flags, 401 Biscayne Blvd., Miami, 305-577-3344.
BRICKELL CITY CENTRE FARMERS MARKET. Green Market Co-op offers conventional and organically grown produce as well as cheeses, breads and prepared foods. Saturdays 10am-3pm, 98 SE Seventh St., Miami, 786-367-8274.
CARIBBEAN MARKET DAY. Little Haiti's Caribbean Marketplace features flavorful foods and a Caribbean cultural experience. Saturdays, 10am-4pm, Little Haiti Cultural Complex, 212-260 NE 59 Terrace, Miami, 305-960-2903.
CORAL GABLES FARMERS MARKET AT MERRICK PARK. Among the offerings are fresh Florida produce, prepared foods, baked goods, children's activities, flowers and plants, free Tai Chi classes, gardening workshops and cooking demos. Saturdays, 8am-2pm,at the corner of Miracle Mile and LeJeune Road, 305-460-5620.
COCONUT GROVE ORGANIC SATURDAY MARKET. Operated by Glaser Organic Farms, this market is the place for vegans and veggie lovers in general, offering local organic produce, seeds, grains, raw foods, a salad bar, a raw food station, and dairy-free desserts. Saturdays, 10am-7pm, 3300 Grand Ave., 305-238-7747. 
LINCOLN ROAD FARMERS MARKET. The original South Beach farmers market, and one of South Florida's oldest, offers a cornucopia of goodies, including local veggies and fruits, double-yolk eggs, baked goods, local organic honey, and local delicacies, as well as flowers and skin-care products. The market is presented by The Market Company, which hosts farmers markets at several other locations throughout the county. Sundays, 9am-6pm, between Washington and Meridian avenues on pedestrian Lincoln Road Mall, Miami Beach, 305-531-0038. 
REDLAND COMMUNITY FARM AND MARKET. This nonprofit organization offers a farmers market with fresh produce from its local 22-acre organic farm, while also providing training and jobs to veterans and the underserved in the Redland community. Also available are BBQ, baked goods, honey, jams, plants, art, crafts, olive oil, kombucha and furniture. Daily, 10am-6pm, 12690 SW 280 St., Homestead, 305-257-2005.