---
Region: Polk County School Type: Private School, Special Needs Activities & Classes: College Prep, Cooking Classes, Drama Classes
The Vanguard School is an independent, co-educational, boarding and day school for students who learn differently. Since 1966, they have educated students in an environment that acknowledges their differences, celebrates their strengths, and supports them in overcoming individual challenges. They …
---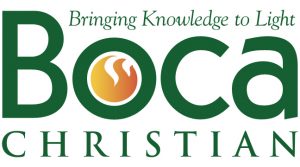 Region: Broward County School Type: Private School, Religious School Activities & Classes: Activities & Enrichment Classes, Childcare - Afterschool Care, Education Resources, Music Classes, STEM, Sports Classes, Tutoring & Testing
Boca Christian gives students the highest caliber of college-preparatory education in a Christian environment; located on a spacious 21-acre campus in the heart of Boca Raton, Boca Christian is an independent PreK3-12th grade school established in 1973 as a ministry of Boca Raton Community Church. …
---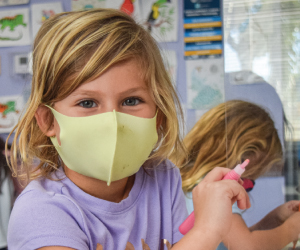 Region: Broward County School Type: After-School Program Activities & Classes: Art Classes, Childcare - Afterschool Care, Dance Classes, Fitness Classes, Gymnastics Classes, Sports Classes, Swim Classes
The after-school adventure program at the David Posnack JCC offers your child the chance to meet friends, play sports, finish homework, do arts and crafts while giving you the peace of mind knowing that your child is in a fun, exciting and safe environment. Our program is open to anyone in the com…
---
Region: Broward County School Type: Private School, Religious School Activities & Classes: College Prep
Archbishop Edward A. McCarthy is a Catholic college preparatory high school. Our 48 acre campus provides a safe and structured environment for students with an emphasis on faith, family and education. The school is recognized as a Catholic Education Honor Roll School and an Apple Distinguished Scho…
---

Region: Broward County, Miami-Dade County, Other County, Palm Beach County School Type: After-School Program Activities & Classes: Education Resources, Tutoring & Testing
Kumon is an after-school math and reading enrichment program that is designed to accelerate your child's learning. Kumon goes beyond tutoring, by actively developing critical thinking skills as children progress independently through a carefully crafted math and reading curriculum that supplement…
---
Region: Miami-Dade County School Type: Private School Activities & Classes:
Coming to Miami Fall 2021! KLA Academy: A Global Leader in Learning by Design Serving Children from Infancy to 5th grade For more than a decade, KLA Schools have modeled a philosophy of teaching and learning that is proven, beloved, and increasingly in demand. KLA Academy is unlike any other…
---
Region: Broward County School Type: Adult & Continuing Education, After-School Program, Preschool, Religious School, Special Needs Activities & Classes: Education Resources
The Early Learning Coalition of Broward County leads and inspires early learning success by supporting our children, families and providers with exceptional service and care. We provide assistance through Florida's Free Voluntary Pre-kindergarten Program and the School Readiness Financial Assistanc…
---
Copyright © Family Life Media Group
Looking for South Florida education options?
Learn about different types of schools and what they offer to their students, and check out our comprehensive directory of private schools, tutoring programs and more academic resources.