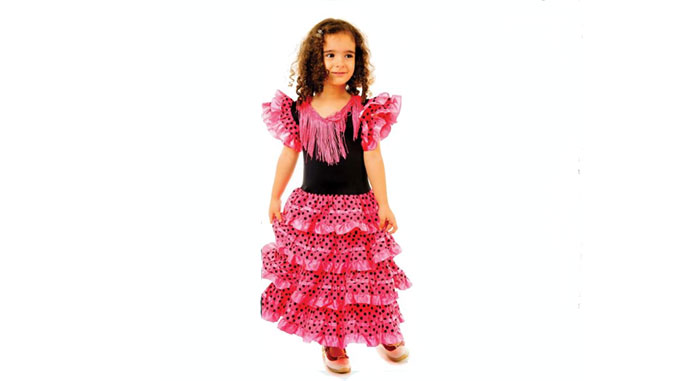 From concerts to fun fiestas for the kids, there are many ways throughout the county for families to celebrate Hispanic Heritage Month, which runs from Sept. 15-Oct. 15. Here are some of them:
HISPANIC HERITAGE KICKOFF — The FIU School of Music opens its season with a festive musical celebration of Hispanic Heritage Month, featuring "America's Got Talent" finalist Daniella Mass and the FIU Symphony Orchestra. 
Sept. 14, 7:30pm, Wertheim Performing Arts Center, 10910 SW 17 St., Miami
HISPANIC HERITAGE FAMILY DAY —  Celebrate in the Miami Design District:
Sept. 15, 1-4pm, Institute of Contemporary Art, 61 NE 41 St., 305-901-5272. 
MUSIC AND MOVEMENT EN DOS IDIOMAS — Kids will enjoy an interactive, bilingual music session while improving their socialization, communication and listening skills, for those with and without special needs, ages 19 months-3 years:
Sept. 16, 11am, Key Biscayne Branch Library, 299 Crandon Blvd., 305-361-6134.
Sept. 23, 10:30am, West Kendall Regional Library, 10201 Hammocks Blvd. #159, Miami, 305-385-7135.
SEÑORITA MARCI: ¡HOLA AMIGOS! — Children will dance along to Latin music, play Mariachi and learn lots of everyday Spanish words in this fun, interactive show, as Señorita Marci travels to Mexico to attend her uncle's birthday party for a fiesta like no
other, for ages 4 years and older:
Sept. 17, 11am, Lakes of the Meadow Branch Library, 4284 SW 152 Ave., Miami, 305-222-2149.
Sept. 19, 10:30am, Opa-locka Branch Library, 780 Fisherman St. #140, 305-688-1134.
Sept. 26, 6:30pm, International Mall Branch Library, 10315 NW 12 St., Doral, 305-594-2514.
Sept. 30, 10am, Arcola Lakes Branch Library, 8240 NW Seventh Ave., Miami, 305-694-2707.
RECYCLED DRUMS — Build percussion instruments using recyclable materials and learn how to play different musical rhythms at this unique drumming workshop, for ages 8-18 years, materials provided, space is limited, please contact the branch
to register:
Sept. 18, 3-5pm, Palm Springs North Library, 17601 NW 78 Ave., Hialeah, 305-820-8564.
Sept. 21, noon-2pm, Virrick Park Branch Library, 3255 Plaza St., Miami, 305-442-7872.
HISPANIC HERITAGE CELEBRATION — This family-friendly event features complimentary face painting, arts and crafts, live music, cultural dance performances, dominoes, vendors and more:
Sept. 27, 6-8pm, Mall of the Americas, Center Court, 7795 W. Flagler St., Miami, 305-261-8772.
CUBA BEAT: INDIA, A TRIBUTE TO CELIA CRUZ — The Puerto Rican vocalist honors her godmother, the immortal Cuban singer.
Sept. 28, 8pm, Adrienne Arsht Center, 1300 Biscayne Blvd., Miami, 305-949-6722.
MI LIBRO HISPANO — Second Annual Hispanic Heritage Book Fair 2019:
Oct 2-4, 10am-5pm, Miami-Dade Main Library, 101 W. Flagler St., Miami, 305-375-2665.