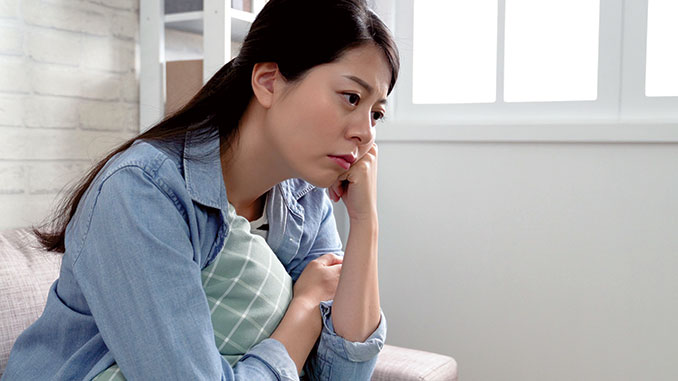 7 things to know about parents of kids with special needs.
Published: November 24, 2020
By: Rachael Moshman
My husband and I adopted our daughter when she was 9 years old. She has a long list of mental health diagnoses. We quickly discovered that parenting a child with special needs results in the whole family having a challenging set of special needs.
As I've interacted with other parents of children with special needs, I've noticed that there are some factors that most of us have in common. These characteristics are typically present regardless of if the child has been diagnosed with ADHD, autism, physical disabilities, Down syndrome, emotional issues or any other special needs.
Isabel Garcia, the CEO of Parent to Parent of Miami, said other situations can put parents in the same spot, whether their child is dealing with cancer, a lost foot or hand, or other challenge. The reaction of their friends to their family's challenge is a reinforcement of what these families will face in the community, so support from loved ones is important.
Here's what you should know:
1. We're tired. Really, really tired. Exhausted, actually. This isn't an occasional thing for us. We don't miss out on a full night of sleep once in a while. It's all of the time. My daughter suffers with insomnia and nocturnal panic attacks. It is not uncommon for her to be awake for most of the night. Even if we do get enough sleep, we're still run down from all of the energy it takes to manage our child's condition. Our schedules are jam packed with various doctor, therapy and psychiatric appointments, IEP meetings and trips to the pharmacy. On top of it all, we still have to go to work and keep up with general household duties.
2. Our brains are constantly busy. We're always considering possible triggers in every situation, wondering how to explain our child's unique needs to others and worrying about the future. My daughter suffers from post-traumatic stress disorder and seemingly innocent encounters can send her into a meltdown. I spend hours analyzing every one, looking for the trigger and making plans to help her process it and get through it better next time.
3. We know more about our child's condition than most doctors. I've read piles of books on mental health and my daughter's specific diagnosis.  I keep up with the latest research online. Her pediatrician, psychiatrist, therapist and other professionals have commented that I know more than many of their colleagues.  I had to become the expert for my child. I've found this is true with most parents of children with special needs. I know a few parents who went back to school to get degrees to become teachers, therapists, social workers and researchers helping other families like their own.
4. We're lonely. Our friends and family often have stepped away because our child's needs made them uncomfortable. Or perhaps we had to step away from them because they refused to respect our boundaries and parenting decisions. Most special needs children don't respond well to traditional parenting methods. Our brains may explode if we hear, just one more time, that all our child needs is more discipline. Discipline isn't the issue. Our child's condition is — and that isn't their fault or ours. My husband's mother even cut off contact because she found our situation too stressful to be part of.
5. We're fragile. We feel judged all the time. We want what's best for our child like any other parent and worry if we're doing enough for them. We often don't have enough time or energy left to take care of ourselves.
6. We've tried everything. We know you want to help, but if there is a possible solution, we've tried it.  I've been asked countless times if I've tried "warm milk" for my daughter's insomnia.  We've tried everything on a quest to make life easier for our children and families — conventional and unconventional.  We need friends to listen and support, but we don't need you to offer solutions.
7. We're desperate for normalcy. Yes, we're overwhelmed and exhausted. Our children have quirks and challenges that often make navigating life challenging. But we're up for the challenge and are teaching them to be open to all that life has to offer, too. Don't leave us out. Invite us to your birthday parties, playdates and mom's night outs. Our participation depends on many factors, but we still want to be included and will do our best to be there and have fun. Vent to us about your problems and share the latest celebrity gossip. Much of our lives are spent inside a small bubble trying to manage our child's needs. We welcome the chance for some fresh air.
So what can you do to help parents of children with special needs? Understand that we're overwhelmed and near the edge. Bring us coffee and a muffin "just because." Tell us we're doing a great job. Be gentle and kind with us.
We're doing the best we can.
Rachael Moshman, M.Ed., is a mother, freelance writer, educator, and family advocate who has been writing about family life and parenting for a decade. She is a proponent of self-love and self-acceptance, regardless of your parental status.
Helpful hints for connecting with parents
By Jennifer Jhon
Parents of children with special needs can feel isolated and misunderstood. This is because parents who face these challenges go through a transformation, said Isabel Garcia, the CEO of Parent to Parent of Miami. "The people around us don't go through this transformation, so that creates this imbalance."
There's more chaos in your life, regardless of your child's challenge, Garcia said. "Your friends and family don't really understand that. People are thinking about (the holidays), and we are thinking about the next neurologist appointment."
So how can friends and family help?
Be brave. "People are afraid. Nobody wants to go through what we are going through," Garcia said. But be brave, face your fears and reach out to your loved ones facing challenges. Anything, even leaving a note at the front door, will help.
Don't judge. For families with behavioral issues, the judgement is often so unbearable that they feel safer at home and they isolate, creating even more distance between friends and family, Garcia said.
Don't be easily offended. If your friends miss a dinner or other invitation, don't ask, "Why didn't you show up?" but call to say, "We missed you!" Understand that accessibility is a big issue for children with wheelchairs, and sometimes a child's anxiety or stress is too high for an outing.
Need more help? Parent to Parent is a community resource center for families of children with disabilities. Visit http://www.ptopmiami.org to learn more.