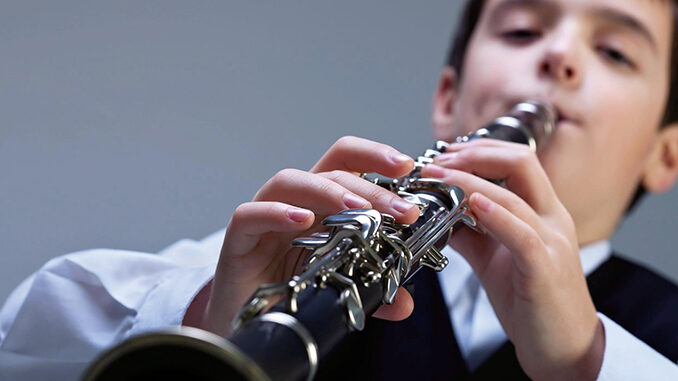 Whether your child is looking to fine-tune a skill or seeking something entirely new, there are plenty of ways for them to learn and grow both inside and outside the classroom.
Published: September 2, 2021
After Care
Boys and Girls Clubs
Administrative Headquarters, Fort Lauderdale
954-537-1010
Centers:
• Carver Ranches, 954-967-8529
• Davie (DeGeorge Club), 954-236-2790
• Davie (Rick and Rita Case Club), 954-433-9000
• Deerfield Beach (Jim and Jam Moran Club), 954-725-5545
• Fort Lauderdale (NFL YET Center/Lester White Unit), 954-585-6351
• Fort Lauderdale (Nan Knox Club), 954-463-6392
• Fort Lauderdale (Reitman Club), 954-797-7097
• Hollywood (Marti Huizenga Club), 954-983-0626
• Lauderhill, 954-731-3552
• North Lauderdale (Levine/Slaughter Club), 954-726-3927
• North Lauderdale Leo Goodwin Teen Center, 954-722-5580
• Pompano Beach (Stephanis Club), 954-941-2697
Summit-Questa Montessori School
5451 Davie Rd., Davie
954-584-3466
Led by nationally certified Montessori teachers, Summit-Questa uses an authentic Montessori curriculum for toddlers through grade 8. An after-school program includes reading and math labs, chess, STEM, gymnastics, drama, sports, and more.
YMCA of South Florida
Association Office
900 SE Third Ave., Fort Lauderdale
954-334-9622
Y Membership Family Centers:
Greater Hollywood YMCA, 3161 Taft St.,
954-989-9622
• Hallandale Beach YMCA, 501 SE First Ave., 954-889-9622
• Pembroke Pines YMCA, 501 SW 172 Ave., 954-727-9622
• Weston YMCA Family Center, 20201 Saddle Club Rd., 954-424-9622
An After-School Care program, with a focus on safety, health, social growth and academic enrichment, is available at a number of locations throughout the county.
Dance & Performing Arts
Broadway Kids Studio
9042 W. State Rd. 84, Davie
954-693-7500
An award-winning, full-service, performing arts studio that offers group classes and private lessons in singing, acting, dancing and musical instruments (piano, drums, and guitar). 
Enrichment
Bright & Smart
101 E. Commercial Blvd., Oakland Park
954-816-3346 
Bright & Smart encourages the development of Science, Technology, Engineering and Math (STEM) through interactive programs. The curriculum provides children ages 5 and up with hand-on activities that navigate the passageways of robotics, coding and engineering. Classes, enrichment programs and camps are available.
F.R.I.E.N.D.S
19801 Sheridan St., Southwest Ranches
The Florida Research Institute for Equine Nurturing, Development & Safety had been rescuing horses in South Florida for more than 30 years. The ranch offers classes, events, volunteer opportunities and more.
Vanguard School
22000 Highway 27, Lake Wales
863-676-6091
An independent, co-educational boarding and day school for students who learn differently. Established in 1966, Vanguard strives to ensure each student aspires to higher educational opportunities and an independent life.
Fitness & Sports
Barb Koster's Riding Academy
14401 W. Palomino Dr., Southwest Ranches
754-234-5981
www.barbkostersridingacademy.com
Offers group lessons after school throughout the week, a school day off program and a Saturday riding program. Kids learn grooming, tacking and riding.
Broward County Parks & Recreation
954-357-8100
Broward County Parks' countywide network of regional parks, nature centers, neighborhood parks, and natural areas offers recreational opportunities for all ages. Facilities include water parks, campgrounds, skate parks, a target range, a variety of sports facilities, Brian Piccolo Park velodrome, and an educational farm with stables. Programming includes classes, nature activities, athletic leagues, and one-time special events. Hours and fees vary by location.
Coral Reef Gymnastics & Cheer
15851 SW 41 St., Davie
954-430-1530
Coral Reef keeps kids busy with gymnastics, tumbling, cheer, dance and ninja zone classes. Programs are cover all levels from beginner to elite. In addition to classes, the facility features an after-school program, camps and more.
Town of Davie Winter Soccer League
1801 S. Pine Island Rd., Davie
954-327-3941
Kids ages 3-15 can learn the basics of the sport or enhance skills they already have through this wintertime soccer league. 
Jewish Community Centers
Adolph & Rose Levis JCC
9801 Donna Klein Blvd., Boca Raton
561-852-3200
David Posnack JCC
5850 S. Pine Island Rd., Davie
954-434-0499
Soref JCC
954-792-6700
• Perlman Family Campus, 6501 W. Sunrise Blvd., Plantation
• Heron Lakes Family Center, 5601 Coral Ridge Dr., Coral Springs
Language Classes
German-American School of Fort Lauderdale
4200 N. 65 Ave., Davie
954-288-7599
Daily full-immersion preschool program for children 1-5 years/VPK. German language arts classes for native speakers and German as a Foreign Language classes for all ages.
Music
Florida Singing Sons Boychoir
2300 E. Oakland Park Blvd., Fort Lauderdale
954-563-2697
Award-winning boys choir whose mission is to foster the musical knowledge, education and vocal training of its members through performances and community events. Ages 8 and older.
Florida Youth Orchestra
1708 N. 40 Ave., Hollywood
954-962-5666
Classical music education for ages 5-18, with orchestras and ensembles that perform for thousands each year.
The Girl Choir of South Florida
2300 E. Oakland Park Blvd., Fort Lauderdale
954-533-9227
Choral music education and performance opportunities for girls and young women, ages 6-18. Members learn to read music, perform with confidence, sing in top venues, participate in overnight camps and tours, and more.
Youth Orchestra of Palm Beach County
2285 Potomac Rd., Boca Raton
561-281-8600
Nearly 200 musicians, ages 6-22, participate in YOPBC's four orchestras: Training, String, Symphony, and Philharmonic – and numerous chamber ensembles. Rehearsals are held on Sunday afternoons at Palm Beach Atlantic University from August to May each season. Musicians perform throughout Palm Beach County. The rehearsal location is at the Boynton Beach Cultural Arts Center.
Parks & Recreation 
Boca Raton
561-393-7810
Coconut Creek
954-545-6670
Cooper City
954-434-4300
Coral Springs
954-345-2200 w
Dania Beach
954-924-6800
Davie
954-797-1146
Deerfield Beach
954-480-4433
Fort Lauderdale
954-828-PARK
Hallandale Beach
954-457-1489
Hollywood
954-921-3404
Lauderdale Lakes
954-535-2785
Lauderhill
954-730-3080
Lighthouse Point
954-784-3439
Margate
954-972-6458
Miramar
954-602-4357
North Lauderdale
954-724-7061
Oakland Park
954-630-4500
Parkland
954-757-4105
Pembroke Pines
954-392-2130
Plantation
954-452-2510
Pompano Beach
954-786-4111
Sunrise
954-747-4600
Tamarac
954-597-3620
Weston
954-389-4321
Wilton Manors
954-390-2130
Scouting
Boy Scouts
305-364-0020
Boy Scouts has different age groups, starting with Cub Scouts for kindergarten-fifth grade. Students may participate through high school and earn the coveted Eagle Award. Participants learn practical skills and get outdoor experiences as they are guided to make ethical choices.
Girl Scouts
561-427-0177
Girl Scouts of Southeast Florida serves girls ages 5-17 in six counties, including Broward. The organization's goal is to build strong, smart and self-reliant young women who are confident of their place in the world.
Special Needs
Best Buddies
954-449-6522
Pairs people with intellectual disabilities in one-to-one friendships with middle and high school students.
Broward County Parks & Recreation
Special Populations Section
954-357-8170 or 954-537-2844 (TTY)
Equine-Assisted Therapies
954-974-2007
Therapeutic horseback riding and other equine-assisted activities.
Lighthouse of Broward County
954-463-4217
Programs for the visually impaired.
Special Olympics
www.specialolympicsflorida.org
Oversees training and competition for developmentally disabled children 8 years and up.
Tutoring
Huntington Learning Center
5200 N. Federal Highway, Fort Lauderdale
954-488-2222
Tailored tutoring programs fit individual needs, academic goals and schedules. Certified teachers support students in grades K-12 with a variety of subjects ranging from phonics and vocabulary to calculus and physics. 
Volunteering
HandsOn Broward
954-233-1300
Volunteer opportunities for families, teens, and adults.