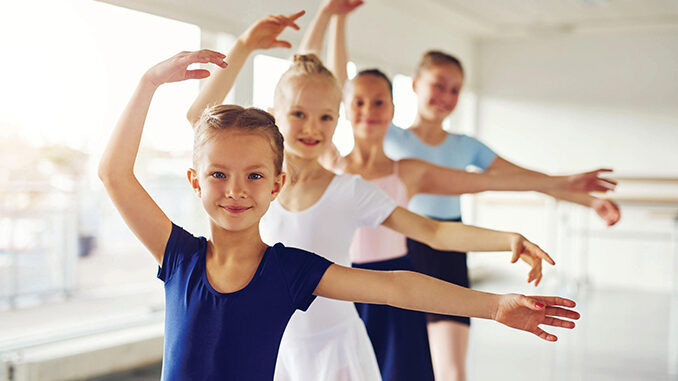 Whether your child is looking to fine-tune a skill or seeking something entirely new, there are plenty of ways for them to learn and grow both inside and outside the classroom.
Published: September 2, 2021
After Care
Boys and Girls Clubs
305-446-9910
www.bgcmia.org
Centers:
• Gwen Cherry, 7090 NW 22 Ave., Miami, 305-694-4889
• Hank Kline, 2805 SW 32 Ave., Miami, 305-446-2654
• Kendall, 9475 N. Kendall Dr., Miami, 305-279-3013
• Northwest, 10915 NW 14 Ave., Miami, 305-758-5753
• South Beach, 1200 Michigan Ave., Miami Beach, 305-535-0070
YMCA of South Florida
Association Office
305-357-4000
www.ymcasouthflorida.org
Y Membership Family Centers:
• Downtown Miami YMCA, 200 S. Biscayne Blvd., Miami, 305-779-9622
• South Dade YMCA Family Center, 9355 SW 134 St., Miami, 305-254-0310
• Village of Allapattah YMCA Family Center, 2370 NW 17 Ave., Miami, 305-635-9622
An After-School Care program, with a focus on safety, health, social growth and academic enrichment, is available at a number of locations throughout the county.
Art Classes 
Bass Museum of Art
2100 Collins Ave., Miami Beach
305-673-7530
www.thebass.org
Kids can learn all about art through hands-on programs that include Bass Babies, Art for Kids, and Teen Art Class.
Institute of Contemporary Art Miami
61 NE 41 St., Miami
305-901-5272
www.icamiami.org
The Young Artists Initiative (YAI) connects high school artists to the museum's collection and the local arts community through an immersive two-year program. Tours, field trips and a free monthly Family Day are available for kids of all ages to tap into their artistic side.
PAMM Studio Programs
1103 Biscayne Blvd., Miami
305-375-3000
Pérez Art Museum Miami offers a range of studio programs that explore contemporary art and the creative process to children, teens and adults.
Dance & Performing Arts  
Actors' Playhouse at the Miracle Theatre
280 Miracle Mile, Coral Gables
305-444-9293
www.actorsplayhouse.org
Acting classes for kids of all ages include Let's Make Believe, Song and Dance, Musical Theatre, Just Act and more. 
Area Stage Company
5701 Sunset Dr., Miami
305-666-2078
www.areastage.org
Offers group classes, private lessons, seasonal programs and more to aspiring artists. Artistic instruction includes acting, singing and dancing and is provided by experienced instructors.
Fantasy Theatre Factory at the Sandrell Rivers Theater
6103 NW Seventh Ave., Miami
305-284-8800 
www.ftfshows.com
Creative classes and workshops in theater, circus, movement, reading and cultural arts for ages 3 and up.
Miami Children's Theater
www.miamichildrenstheater.com
Young thespians learn all aspects of theater including acting, production
and choreography.
Miami City Ballet School
2200 Liberty Ave., Miami Beach
305-929-7000
www.miamicityballet.org
Year-round programs provide rigorous, comprehensive training to young dancers all the way from their first steps to the elite pre-professional track.
Enrichment
Miami Children's Museum
980 MacArthur Causeway, Miami
305-373-5437
Interactive after-school activities include cooking, science, virtual explorers and leadership classes for ages 3-5 and 5-10. 
Fitness & Sports 
Kite Boarding
www.miamidade.gov/parks
Skim the sandy white beaches at Matheson Hammock Park in Miami and Crandon Park in Key Biscayne. Kite Boarding rentals and lessons are available at both locations.
Miami-Dade County Parks & Recreation
305-755-7800
www.miamidade.gov/parks
The third-largest county park system in the United States, Miami-Dade County touts 270 parks and more than 13,000 acres of land. There is something for everyone with activities that include nature walks, swimming, skating, roller hockey, kayaking, tennis, and more.
Mountain Biking
Oleta River State Park
3400 NE 163 St., North Miami Beach
305-919-1844
www.floridastateparks.org
Novice to expert riders can experience 15 miles of cycling trails that vary in difficulty level. 
Wake Boarding 
Amelia Earhart Park 401 E. 65 St., Hialeah
305-685-8389
www.miamidade.gov/parks
Wake boarding, waterskiing, knee boarding and barefoot lessons are taught by champion coaches. 
Jewish Community Centers 
Alper JCC Miami
11155 SW 112 Ave., Miami
305-271-9000
Miami Beach Jewish Community Center
4221 Pine Tree Dr., Miami Beach
305-534-3206
Michael-Ann Russell Jewish Community Center
18900 NE 25 Ave., North Miami Beach
305-932-4200
Music 
Greater Miami Youth Symphony
5275 Sunset Dr., Miami
305-667-4069
www.gmys.org
Created in 1958, GMYS has grown into an independent multi-tiered music training program dedicated to young musicians ages 5-18.
Miami Children's Chorus
1533 Sunset Dr., Coral Gables
305-662-7494
www.miamichildrenschorus.org
Children ages 8-18 can explore the joy of singing and performance with choral music as the medium. Children participate, by audition, in one of three levels of ensemble.
Miami Conservatory of Music
2911 Grand Ave., Miami
305-422-2283
www.miamiconservatoryofmusic.com
Community music school provides musical instruction and fosters the talents of those ages 5 and up. 
South Florida Youth Symphony
12645 SW 114 Ave., Miami
305-238-2729
www.sfys.net
Rehearsing on the Miami Dade College Campus, SFYS strives to foster the musical development of those ages 3-21.
Parks & Recreation 
Aventura 
305-466-8900
Bal Harbour
305-993-7356
www.balharbourflorida.com
Bay Harbor Islands
305-866-6241
Biscayne Park
305-893-3711 
Coral Gables 
305-460-5600
www.coralgables.com
Cutler Bay
305-234-4262
Doral 
305-593-6600 
El Portal
305-795-7880 
Florida City
305-248-6467
Golden Beach
305-932-0744 
Hialeah
305-687-2650 
Hialeah Gardens
305-558-2331 
Homestead
305-224-4570
www.cityofhomestead.com
Key Biscayne
305-365-8900 
Medley
305-887-9541
www.townofmedley.com
Miami
305-416-1300 
Miami Beach
305-673-7730 
Miami Gardens
305-622-8000
www.miamigardens-fl.gov
Miami Lakes
305-364-6100  
Miami Shores
305-795-2207
Miami Springs
305-805-5075 
North Bay Village
305-756-7171 
North Miami
305-895-9840
www.northmiamifl.gov
North Miami Beach
305-947-7581
Opa-locka
305-953-2871
Palmetto Bay
305-953-2871
Pinecrest 
305-234-2121
South Miami
305-668-3876 
Sunny Isles Beach
305-792-1706 
Surfside
305-866-3635 
Sweetwater
305-551-4774 
Virginia Gardens
305-871-6104 
West Miami
305-266-1122
www.cityofwestmiamifl.com
Preschool Activities
Families First
305-243-8425
Families First, funded by The Children's Trust, offers a free Baby & Me group for parents and their babies birth to six months. The program also features Parent Groups.
Scouting 
Boy Scouts
305-364-0020
www.sfcbsa.org
Boy Scouts has different age groups, starting with Cub Scouts for kindergarten-fifth grade. Students may participate through high school and earn the coveted Eagle Award. Participants learn practical skills and get outdoor experiences as they are guided to make ethical choices.
Girl Scouts
305-253-4841
www.girlscoutsfl.org
Girl Scouts of Tropical Florida serves girls ages 5-18 in Miami-Dade and Monroe Counties. The organization's goal is to build strong, smart and self-reliant young women who are confident in their place in the world.
Special Needs
Best Buddies
305-374-2233
www.bestbuddies.org
Pairs people with intellectual disabilities in one-to-one friendships with middle and high school students.
Miami Lighthouse for the Blind
601 SW Eighth Ave., Miami
305-856-2288
www.miamilighthouse.org
Programs for the visually impaired.
Miami-Dade Parks and Recreation
Special Populations Section
Special Olympics
www.specialolympicsflorida.org/miami-dade
Oversees training and competition for developmentally disabled children 8 years and up.
Whispering Manes
6105 SW 125 Ave., Miami
305-596-4204
www.whisperingmanes.org
Therapeutic riding center for people with physical, cognitive and emotional disabilities.
Volunteering 
HandsOn Miami
www.handsonmiami.org
Volunteer opportunities for families, teens, and adults.