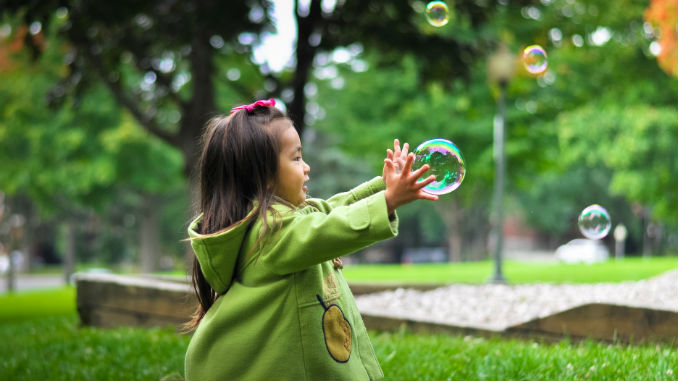 Local autism-friendly happenings shine a light on the spectrum
Published: March 26, 2019
April is one sensory-friendly month for children and adults affected by autism.
Not only does April 2 mark annual World Autism Awareness Day, designated by the U.N. General Assembly and first observed in 2008, it also kicks off World Autism Month.
In recognition, hundreds of thousands of landmarks, buildings, homes and communities around the world will go light blue, the sensory-friendly color. Throughout the month, special events and educational activities will promote understanding, acceptance and support of people on the spectrum.
Miami-Dade is no exception. Among the autism-friendly happenings around the county are:
Autism Awareness Concert, Greater Miami Youth Symphony.
April 4, 7pm,  Pinecrest Gardens, 11000 Red Rd., Pinecrest
A live performance by the Youth Symphony's Young Mozarts, Strings Orchestra, Concert Orchestra & Concert Chamber, including information to raise awareness
about autism. For information visit  www.pinecrestgardens.org or www.gmys.org.
Sensory Saturday: Celebrating Autism Awareness Month. April 13, 9-11am, Miami Children's Museum, 980 MacArthur Causeway
This special event is designed for children with sensory-processing disorder and general development delay as well as their families. Lights and sounds will be dimmed to create a comfortable environment featuring sensory-based activities developed by an occupational therapist and designed to improve the ability to process and regulate sensory information. There will be Creative Movement and Mindfulness; a special interactive music performance, Singin' With Susan; a sensory-friendly stage performance; and calming movement groups. Community professionals, such as occupational therapists, speech pathologists or ABA therapists, will be available. For information visit www.miamichildrensmuseum.org or call 305-373-5437, Ext. 126. 
Flip Flop Family Fun Fest & Expo for Individuals with Disabilities. April 14, 10am-3pm, Haulover Beach Park, 10800 Collins Ave., Miami 
Miami-Dade Parks invites people with disabilities and their families and friends for this special day of boat rides and other fun beach activities. For more information call 305-935-4588. 
Autism Speaks Walk. April 28, 7:30-11:30am, Doral Central Park, 3000 NW
87 Ave., Doral
Parents, grandparents, siblings, friends, relatives and support providers — walking in teams or on their own — raise funds to enhance the lives of people living with autism today and to help find solutions for the future. This year's fundraising goal is $629,600. Registration begins at 7:30am and opening ceremonies start at 9am.
For more information call 786-235-1165. 
Autism Awareness Month programs. Miami-Dade Public Libraries
Immersive Art: This inclusive program for ages 4-8 is led by a creative-arts therapist and combines books and art to promote socialization, language and motor skills. Space is limited. April 12, 3:30pm, Coral Gables Branch; April 20, 1pm, South Miami Branch; and April 26, 3pm, Pinecrest Branch. Contact the branch
to register. 
Read Along, Sing Along With the Florida Grand Opera: Hans Christian Andersen's The Little Mermaid comes alive during this sensory-friendly performance for ages 4 and older. April 30, noon, Key Biscayne Branch. Space is limited. Contact the branch to register.