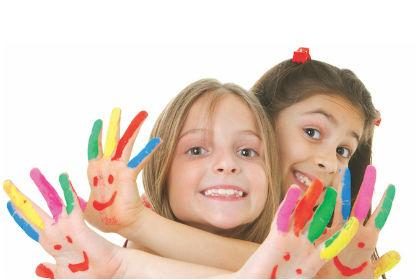 Outstanding Options in the Arts, Sports, Music and More
Published: August 30, 2019
By: Staff
After Care
Boys and Girls Clubs
Administrative Headquarters, Fort Lauderdale
Centers:
• Carver Ranches, 954-967-8787
• Davie (DeGeorge Club), 954-236-2790
• Davie (Rick and Rita Case Club), 954-433-9000
• Deerfield Beach (Jim and Jam Moran Club), 954-725-5545
• Fort Lauderdale (NFL YET Center/Lester White Unit), 954-585-6351
• Fort Lauderdale (Nan Knox Club), 954-463-6392
• Fort Lauderdale (Reitman Club), 954-797-7097
• Hollywood (Marti Huizenga Club), 954-983-0626
• Lauderhill, 954-731-3552
• North Lauderdale (Levine/Slaughter Club), 954-726-3927
• North Lauderdale Leo Goodwin Teen Center, 954-722-5580
• Pompano Beach (Stephanis Club), 954-941-2697
Creative Child Learning Center
• Coral Springs-Parkland, 954-796-0081
• Davie-Plantation, 954-452-3346
• Weston-Sunrise, 954-389-8245
www.creativechildlearningcenter.com
The Camp Explorer after-school program for kindergarten and elementary school children offers a safe, stimulating environment with on-time transportation from school. Activities include homework time, computer fun, physical fitness, game time, spending time with friends and more.
YMCA of South Florida
Association Office
900 SE Third Ave., Fort Lauderdale
Y Membership Family Centers:
• Greater Hollywood YMCA, 3161 Taft St., 954-989-9622
• Hallandale Beach YMCA, 501 SE First Ave., 954-889-9622
• L.A. Lee YMCA, 408 NW 14 Terr., Fort Lauderdale, 954-467-2444
• Pembroke Pines YMCA, 501 SW 172 Ave., 954-727-9622
• Weston YMCA Family Center, 20201 Saddle Club Rd., 954-424-9622
Art Classes
The Young At Art Institute
751 SW 121 Ave., Davie
The Young At Art Institute is a 7,500-square-foot wing of Young At Art Museum featuring the finest studios for ceramics, cartooning, digital art, darkroom photography, drawing and painting, mixed media, printmaking, and more. Adult studio classes include pottery, among others. Age-appropriate art-making experiences for children, teens, and adults are interwoven with art appreciation, history, culture, and critique.
Dance & Performing Arts
Broadway Kids Studio
9042 W. State Rd. 84, Davie
An award-winning, full service, performing arts studio that offers group classes and private lessons in singing, acting, dancing and musical instruments (piano, drums and guitar). After-school program includes up to 15 group classes a week and pick-up from over 30 local area schools.
Broward Center for the Performing Arts
201 SW Fifth Ave., Fort Lauderdale
www.browardcenter.org/programs
Kids can tap into their creative side with singing, dancing and acting classes in a state-of-the-art facility taught by a team of arts instructors. Classes are centered around performing arts and are open to any age or level.
Florida Children's Theatre
2542B E. Sunrise Blvd., Fort Lauderdale
FLCT provides theatre classes, shows, and community outreach programs for ages 4-18.
Miramar Cultural Center
A variety of hands-on arts enrichment programs and activities for children and adults are available including workshops, master classes, demonstrations, behind-the-scenes tours and more. Additional camp programs for children ages 7-14 are designed to build confidence while kids develop artistic skills through teamwork, communication, reading/comprehension, self-discipline and creativity.  
Yello!
2495 E. Commerical Blvd., Fort Lauderdale
Experience the joy of dance with classes for toddlers, kids, teens and adults that include ballet, jazz, hip-hop, belly dance, ballroom, Break'N,  lyrical and more. Yello's 6,500 square feet of space features modern dance studios, an educational lounge, and an organic plant based café.
Enrichment
Bright & Smart
101 E. Commercial Blvd., Oakland Park
Bright & Smart recently opened a new STEAM Creation Center to encourage the development of Science, Technology, Engineering and Math skills for people of all ages. The curriculum provides children ages 5 and up with hands-on activities that navigate the passageways of robotics, coding and engineering. Classes, enrichment programs and camps are available.
Chess for Kids
This program is designed to develop intellect, social skills, focus, and improve overall academic performance through the game of chess. Players use problem-solving skills, think independently and foresee problems and plan solutions through the game. The program is offered in select private and public schools and city community centers in the tri-county area. After school and chess in the classroom programs are available.
Fitness & Sports
Barb Koster's Riding Academy
14401 W. Palomino Dr., Southwest Ranches
www.barbkostersridingacademy.com
Offers group lessons after school throughout the week, a school day-off program and a Saturday riding program. Kids learn
grooming, tacking and riding.
Broward County Parks & Recreation
Broward County Parks' countywide network of regional parks, nature centers, neighborhood parks, and natural areas offers recreational opportunities for all ages. Facilities include water parks, campgrounds, skate parks, a target range, a variety of sports facilities, Brian Piccolo Park velodrome, and an educational farm with stables. Programming includes classes, nature activities, athletic leagues, and one-time special events. Hours and fees vary by location.
SpareZ
5325 S. University Dr., Davie
Kids can spend some free time after school learning to bowl from a certified bowling coach. Program includes a custom bowling ball, bag, snack and drink. Additional open play programs on Monday and Friday afternoons are designed specifically for kids. 
YMCA of South Florida
See After Care for locations
Jewish Community Centers
Adolph & Rose Levis JCC
9801 Donna Klein Blvd., Boca Raton
David Posnack JCC
5850 S. Pine Island Rd., Davie
Variety of programs, services, and amenities aimed to enhance a sense of community, culture, education, enrichment, fitness and more.
Soref JCC
• Perlman Family Campus, 6501 W. Sunrise Blvd., Plantation
• Alvin S. Gross Family Center, 748 Riverside Dr., Coral Springs
• Heron Lakes Family Center, 5601 Coral Ridge Dr., Coral Springs
Language Classes
German-American School of Fort Lauderdale
4200 N. 65 Ave., Davie
Daily full-immersion preschool program for children 2-5 years/VPK. German language arts classes for native speakers and German as a Foreign Language classes for all ages.
Music
Florida Singing Sons Boychoir
1229 NE 37 St., Fort Lauderdale
Award-winning boychoir whose mission is to foster the musical knowledge, education and vocal training of its members through performances and community events. Ages 8 and older.
Florida Youth Orchestra
1708 N. 40 Ave., Hollywood
Classical music education for ages 5-18, with orchestras and ensembles that perform for thousands each year.
The Girl Choir of South Florida
3347 NW 55 St., Fort Lauderdale
Choral music education and performance opportunities for girls and young women, ages 6-18. Members learn to read music, perform with confidence, sing in top venues, participate in overnight camps and tours, and more.
Youth Orchestra of Palm Beach County
2285 Potomac Rd., Boca Raton
More than 200 musicians, ages 6-22, participate in YOPBC's four orchestras: Training, String, Symphony, and Philharmonic – and numerous chamber ensembles. Rehearsals are held on Sunday afternoons at Palm Beach Atlantic University from August to May each season. Musicians perform throughout Palm Beach County.
Parks & Recreation
Boca Raton
561-393-7810 | www.ci.boca-raton.fl.us
Coconut Creek
954-545-6670 | www.coconutcreek.net
Cooper City
954-434-4300 | www.coopercityfl.org
Coral Springs
954-345-2200 | www.coralsprings.org
Dania Beach
954-924-6800 | www.ci.dania-beach.fl.us
Davie
954-797-1146 | www.davie-fl.gov
Deerfield Beach
954-480-4433 | www.deerfield-beach.com
Fort Lauderdale
954-828-PARK | www.fortlauderdale.gov
Hallandale Beach
954-457-1452 | www.hallandalebeachfl.gov
Hollywood
954-921-3404 | www.hollywoodfl.org
Lauderdale Lakes
954-535-2785 | www.lauderdalelakes.org
Lauderhill
954-730-3080 | www.lauderhill-fl.gov
Lighthouse Point
954-784-3439 | www.lighthousepoint.com
Margate
954-972-6458 | www.margatefl.com
Miramar
954-602-3167 | www.miramarfl.gov
North Lauderdale
954-724-7061 | www.nlauderdale.org
Oakland Park
954-630-4500 | www.oaklandparkfl.gov
Parkland
954-757-4105 | www.cityofparkland.org
Pembroke Pines
Plantation
954-452-2500 | www.plantation.org
Pompano Beach
954-786-4111 | www.pompanobeachfl.gov
Sunrise
954-747-4600 | www.sunrisefl.gov
Tamarac
954-597-3634 | www.tamarac.org
Weston
954-389-4321 | www.westonfl.org
Wilton Manors
954-390-2130 | www.wiltonmanors.com
Preschool Activities
NSU's Mailman Segal Center for Human Development
7600 SW 36 St., Davie
NSU offers a number of programs for families and children to learn, play and grow together. Kids can dig in with Ooey Gooey Messy Fun, whip up a healthy dish with Master Chefs, or run, jump and play with Sports for Tots.
Scouting
Boy Scouts
Boy Scouts has different age groups, starting with Cub Scouts for ages 7-10. Students may participate through high school and earn the coveted Eagle Award. Participants learn practical skills and get outdoor experiences as they are guided to make ethical choices.
Girl Scouts
Girl Scouts of Southeast Florida serves girls ages 5-17 in six counties, including Broward. The organization's goal is to build strong, smart and self-reliant young women who are confident of their place in the world.
Special Needs
Best Buddies
Pairs people with intellectual disabilities in one-to-one friendships with middle and high school students.
Broward County Parks & Recreation
Special Populations Section
954-357-8170 or 954-537-2844 (TTY)
Equine-Assisted Therapies
Therapeutic horseback riding and other equine-assisted activities.
Lighthouse of Broward County
Programs for the visually impaired.
Special Olympics
www.specialolympicsflorida.org/broward
Oversees training and competition for developmentally disabled children 8 years and up.
Volunteering
HandsOn Broward
Volunteer opportunities for families, teens, and adults.