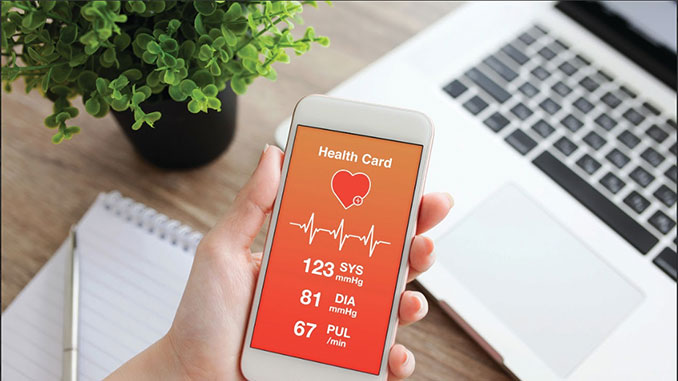 New tools to help keep your family's medical records at your fingertips
Published: August 27, 2019
By: Malia Jacobson
Not long ago, patients rarely got a peek at their personal health records, thick files tucked in medical offices' weighty file cabinets. Today patients can access personal health information in minutes, thanks to online "patient portals" offered by a growing number of hospitals and clinics. 
But what if you see a few different doctors or specialists at different clinics or hospitals? What if you need to track health records for a family, manage multiple chronic conditions, or receive care from natural or holistic providers outside of the hospital system? 
While patient portals are common, tools to track health records across multiple hospitals, devices and family members aren't. That's changing, though. 
Here are tools that can track and store electronic health records for you and your family members without logging into dozens of patient portals or crowding your phone with apps. Peace of mind with less paperwork — sign me up STAT.
For personal health records: Apple Health Records, free. Apple launched Health Records last year, giving users the ability to track their health records across multiple hospital systems. Health Records uses healthcare-industry tech to communicate securely with the health system's or clinic's records through a direct, encrypted connection. 
To use Health Records on your iPhone or iPad, select Health Records in the Health Data tab of the Health app. In South Florida, dozens of hospitals and clinics participate, including Memorial Healthcare System, Cleveland Clinic, Jackson Health System and Baptist Health South Florida. 
For family health records or multiple chronic conditions: CapzulePHR (www.capzule.com), free. Need to track records for multiple health conditions or a houseful of people? With the capacity to store records for up to six family members, CapzulePHR allows users to share health data between devices, communicate with healthcare providers, keep track of appointments and medications, and create QR codes for emergency first responders. Spreadsheet devotees can import files from other devices to create charts and graphs, which can be shared with healthcare providers. And cloud backups, including Google Drive and Dropbox integration, add a layer of reassurance.
For new or expectant moms: Mahmee (www.mahmee.com), subscription-based. Between regular prenatal visits, specialist appointments, and support from labor and birth pros, health records pile up during pregnancy and the postpartum period. Millions of new moms have health records scattered across multiple providers, putting them at risk of dangerous healthcare gaps during a vulnerable life stage, says Melissa Hanna, CEO and co-founder of Mahmee. 
"We give you a dashboard that links mom and baby's health records, so health data isn't fragmented," she says. "This makes it easier to track your entire care experience." 
Users also have access to a private messaging hotline and online support groups led by experts. 
For families with health data from lots of sources: Coral Health Records, free at the Apple App Store or Google Play. Families who move frequently may have a trail of medical records spanning the country. Coral Health Records allows users to compile health data from nearly 600 health systems in the United States and combines electronic health records from patient portals such as MyQuest, MyChart, healow, FollowMyHealth, and HealtheLife. HIPPA-compliant technology allows users to store data securely and share records with healthcare providers as needed. And parents and guardians can easily track health records, prescriptions, immunization records, and allergy information for the children in their care.
For those caring for a spouse, aging parent, and children: My Medical (www.mymedicalapp.com), $4.99. Tracking health records for large families or multiple generations takes a robust database, calendar capabilities and lots of built-in reminders. My Medical allows caregivers to track health records for multiple generations of family members, store immunization records, and compile complex health data for children with special health needs. Helpfully, the app lets users store notes and snapshots to help keep everything straight — so if you need to snap a photo of your child's medication label, take notes at an appointment, or save the contact information for your dad's cardiologist in one spot, you're covered.