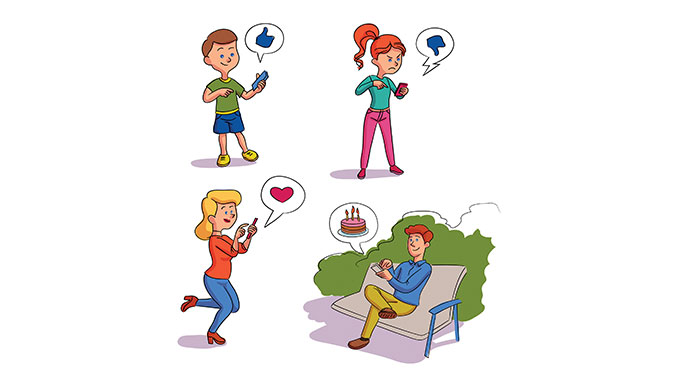 Kids have a different way with words
Published: March 23, 2021
By: Shannon Pease-Severance
I'm obsessed with words. My love affair with language has led me to flip through the dictionary for fun, host competitive Scrabble nights for the entire family, and jump for joy when the Jeopardy category has anything to do with alliteration or literature. 
My fascination with vocabulary has transformed over the years, especially since I became a mom. There's a whole new set of words and rules that our kids live by. 
It seems like every week, I hear something that makes me ask, "What does that mean?" Fortunately, for those of us belonging to earlier generations, we have our kids to explain the details, as well as the Internet to guide us in our search to decipher this hidden Gen-Z code. 
As much as my interest is piqued by this new-fangled terminology, I'm not on board with all of it. 
Take, for instance, Karen. How has Karen, a proper noun meaning "pure," suddenly gone from "I am Karen" to "Don't be a Karen"? 
But to all the Karens out there — including my aunt, who is a very lovely lady — have no fear, this fad will fade as fast as Furbies or Silly Bandz, and you will have your name back soon.
Speaking of Silly Bandz, why use a Z instead of an S? If there is a correct way to spell the word, "puh-lease" use it. I could never understand why Toys "R" Us intentionally put that R backward. 
Don't even get me started with Froot Loops, Play-Doh, or Sno-Cone. With a little due diligence and help from Google (I couldn't resist), I discovered that Froot Loops is spelled that way because there's no actual fruit in them. I suppose the same may be true for the modeling clay and shaved ice, too. 
I've also been informed that text messages (even complete sentences) do not require punctuation, and most of the time an acronym or abbreviation will do just fine. OMG R U kidding me? I can't! 
And what about the evolution of words? Things don't make you cringe anymore; they are simply "cringey." A ghost is no longer a spirit, but someone who ignores you and simply disappears. Throwing shade? Nope, this does not mean tossing your umbrella to someone at the beach but instead acting disrespectful or suspicious (or just plain sus). 
Did you spill the tea? There's no need for a sponge or a mop. That's code for spilling the beans when it comes to gossip. 
And although parents can be privy to these terms, we should eliminate them from our own vocabulary, because otherwise it's, well, not on fleek. See what I mean? 
Maybe it's best to stick with what worked for us when we were younger. Next time our kids ask us what we thought of a recent Zoom session, let's say it was totally tubular. And when they get upset over the amount of homework they have, reply with words that are relatable like, "Don't have a cow." LOL!   
Shannon Pease-Severance is the assistant editor for South Florida Family Life and mother of two daughters who keep her in the lingo loop.